There are all these moments you think you won't survive, but then you do. When you end up faced with the hardest of conditions, one of the things essential for your survival is clothing. You can tackle anything if you know how to select the appropriate apparel for different climates.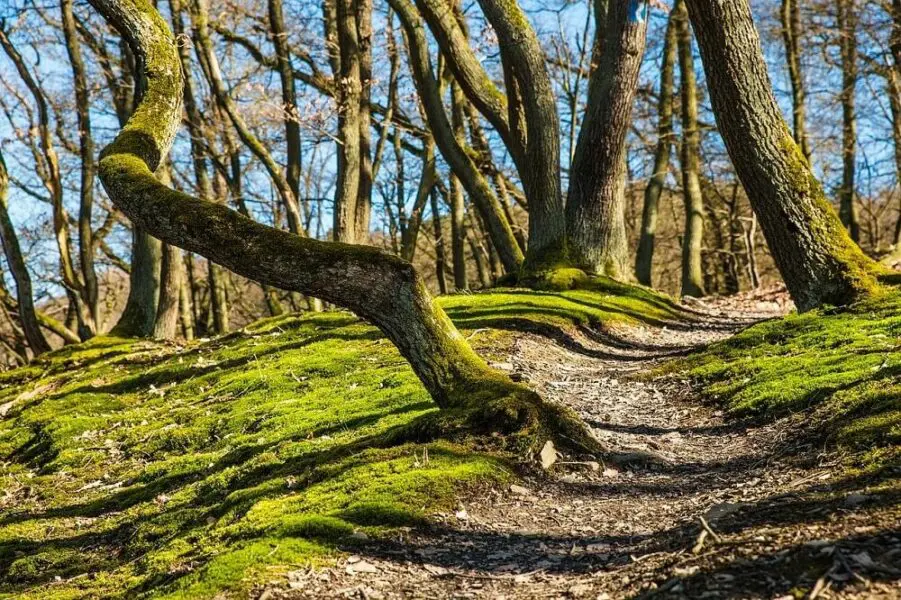 Finding the best clothing for survival might be overwhelming, and that's why we're here to make this easier on you. When deciding on your attire, you should always think about the weather conditions you'll need it for, whether it is hot or cold. Also, when you're in the outdoors, enjoying your adventure, comfort is crucial for your experience. That's why we'll discuss survival clothing, what you need, and what to avoid in today's article.
What clothes do I need for survival?
It's easy to toss on a pair of jeans and a t-shirt when heading out the front door, but are we dressing appropriately to survive? Here is all the necessary clothing you'll need when you're in the outdoors, so you can be ready for any adventure that comes your way.
Jacket
That one is pretty much self-explanatory, everyone needs a quality survival jacket to keep them warm and protect them from the rain. You can even use it as a sleeping or a bivy bag in case of an emergency, so you're not lying directly on the ground. Even though there are numerous options out there, we recommend thinking about the weight and warmth the jacket will provide. It would be best if you had something that would keep you warm without being too bulky or heavy.
Boots
A good pair of tactical boots can make or break your experience in the wilderness. Since you have to depend on your feet to carry you through any survival situation, you want to pick ones that will protect your feet, therefore, protect you. Choose boots that can prevent any ankle rolls without impacting your comfort. Hiking and military-style boots are your best options, considering they are heavy-duty and waterproof.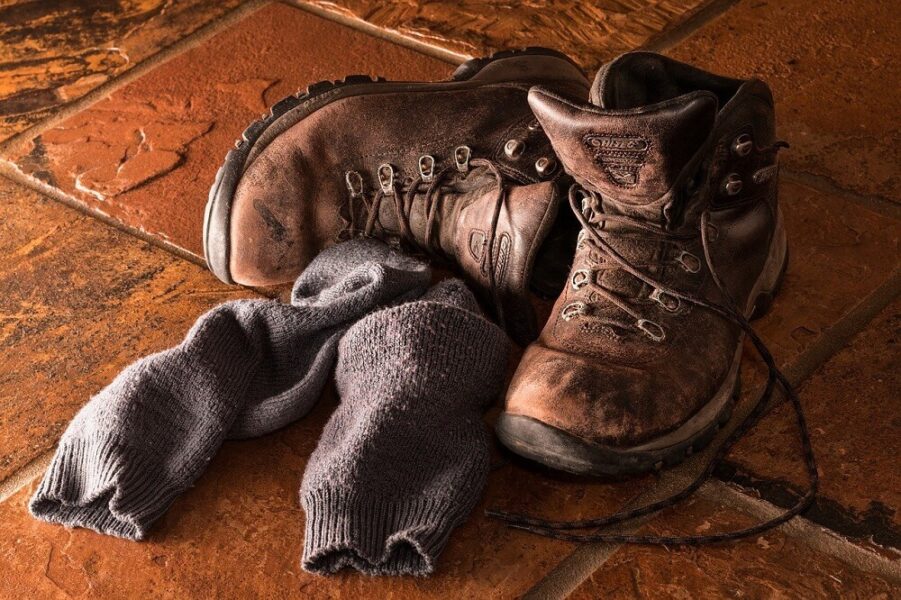 Socks
Every outdoor enthusiast understands the importance of quality socks. If you're out in the wilderness, your feet are your transportation, and your life literally depends on you being able to move. That's why you need a good pair of socks to keep you warm and dry while preventing blisters and cuts. Get yourself some hiking socks and receive the best comfort and support out there.
Pants
Most times, when you're in the outdoors tackling a survival situation, you'll be moving through some rough terrains in which you can tear or rip most materials. That's why choosing the right pair of pants is quite essential. We are looking for durable tactical pants that are made from thick materials and can withstand some severe conditions. Your best bet is usually cargo pants since they are enduring and reliable.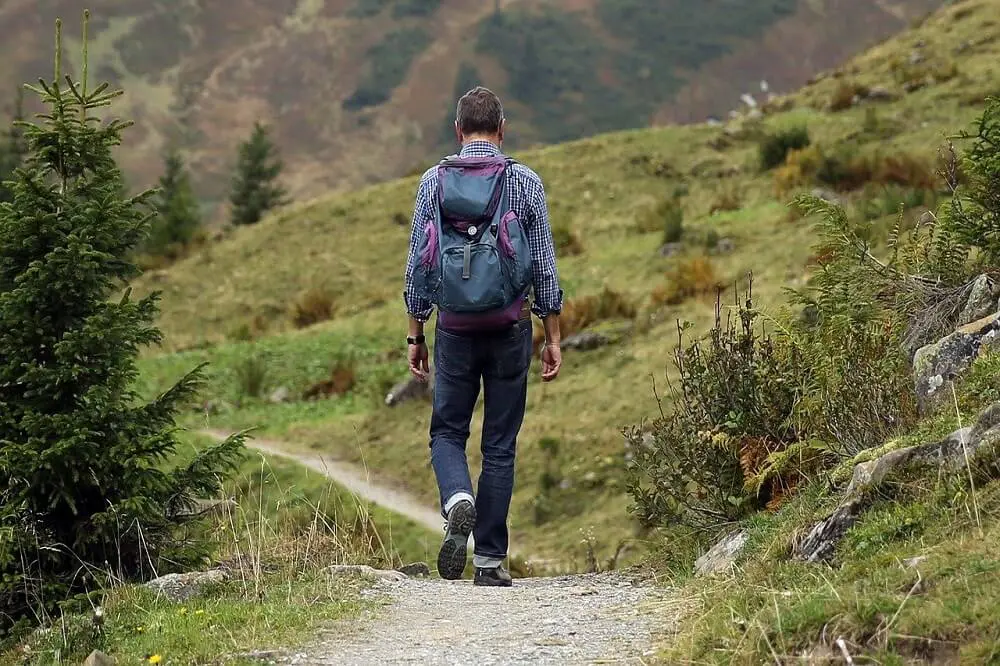 Base Layer
These keep you warm while still allowing you to peel off outer layers to cool down without adding bulk. When looking at base clothing, you should pick something thin and breathable. They are important since they prevent sweat from building up against your body.
Rain gear & Ponchos
Keeping yourself dry is, without question, essential for your survival. Having a high-quality poncho is a must since you don't want hypothermia catching up to you. Either get a waterproof jacket, a poncho, or another water-resistant gear such as a raincoat and stay warm and dry in any situation. 
Gloves
Depending on the climate, you will need different pairs of gloves. If you are located in a colder area, you need cold-weather winter gloves without a doubt. If you're somewhere that has warm weather, you want a pair that will protect your hands from impacts and abrasions without being thick and heavy.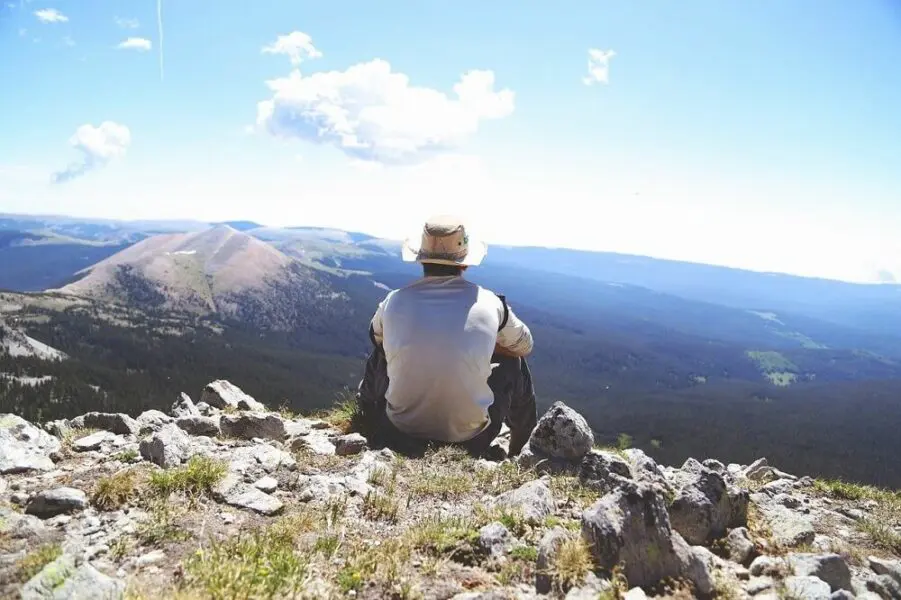 Hat
Hats are essential in hot weather because they keep the sun off your face, neck, and upper back while making it easier for you to see in bright conditions. They can also prevent heat exhaustion and nasty sunburns.
Eyewear
As humans, we are incredibly dependent on our eyes since, without sight, we can be helpless in the wilderness. That's why protecting our vision should be one of our top priorities. Sunglasses protect us from UV rays and help us see without effort when the sun is shining hard.
Bandana
The bandana is a handy piece of gear that has multiple uses. It can be utilized as a dust mask, an emergency bandage, and even a water filter. There is no reason not to get one, considering they are cheap and incredibly light.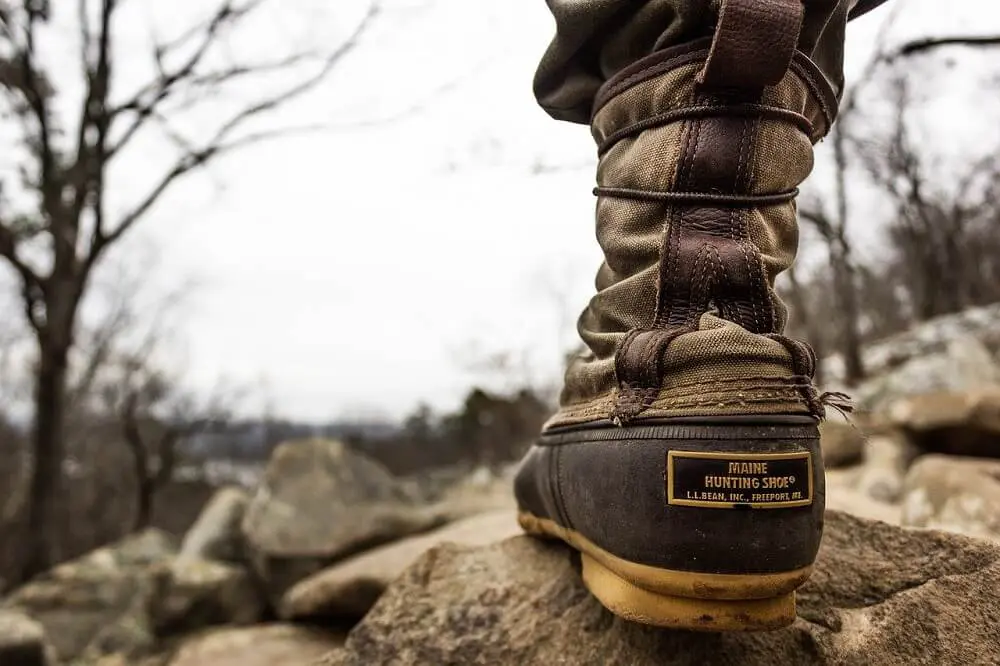 How should I dress for survival?
Often clothing gets lost when it comes down to prepping and survival, but you shouldn't let it get pushed to the back burner. You need to realize that one of the significant reasons people survive in the outdoors is because of their clothing choices.
Fabrics To Avoid
The materials used for survival gear will differentiate on the item of clothing and climate you're picking it for. Still, there is one thing that applies to all, and that's the quality of every piece. You need it to survive any disasters or emergencies that can happen during outdoor adventures.
Cotton & cotton variants
Even though cotton is one of the most popular clothing materials, it's not what you want when discussing survival attire. On its own, cotton can't keep you warm and dry because once it gets wet, the material soaks up the moisture rather than repel it. You should also avoid cotton blends and variants such as corduroy, denim, flannel, duck, or cotton polyester.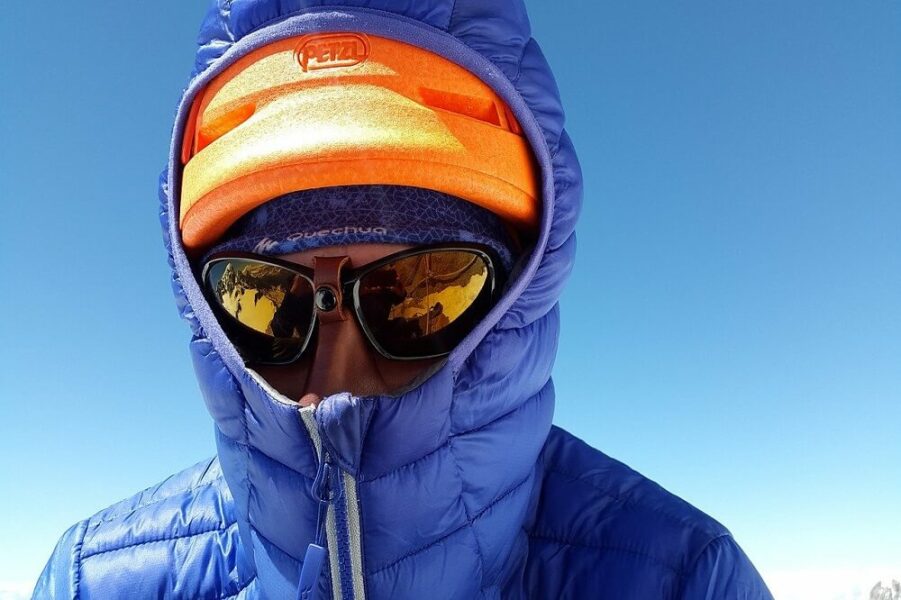 Bamboo
You should also be aware of clothing made from Bamboo fabrics since it isn't a great fabric to bring with you for survival clothing. The fabric is made of soaks up water and loses all of its insulation once it becomes wet. Even though it's advertised as a "green product," it's expensive and inappropriate for survival apparel.
Cellulose fiber
Other fabrics that should also be avoided are the ones made from cellulose fiber, such as modal, viscose, rayon, and lyocell. They all absorb water fast and lose all of their insulation value.
Silk
Silk is another very absorbent fabric. When wet, it also loses its insulation and absorbs sweat and water. Another negative of this material is that when wet, it can't protect you from the sun, which means nasty sunburns.
Layering
Every outdoor enthusiast knows that layering is important for survival. However, it would be best if you did it right to achieve the maximum benefits. There are three layers that you need in a survival situation, and they are: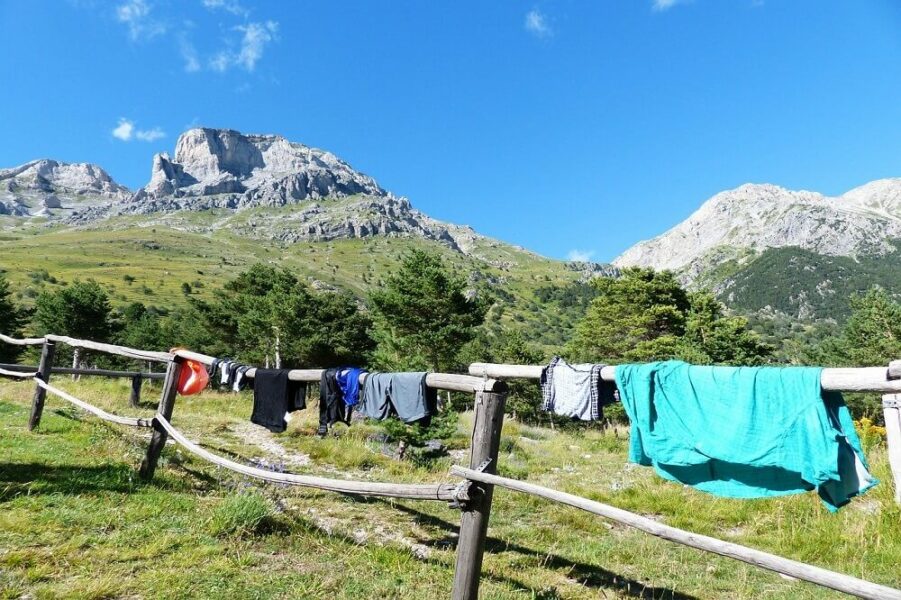 The base layer
Also known as the innermost layer that helps keep you dry while regulating moisture, whether sweat or water from your surroundings. For that, you need fabrics that wick the water away instead of absorbing it, such as polypropylene.
The middle layer
The insulating layer is pretty much the core of your protection from hypothermia. It keeps your body heat without letting it escape, so the fabric should be thicker than the base layer. Preferably you should choose materials such as polyester, nylon, and synthetic fleece.
The outer layer
This layer ultimately protects you from the elements. Since this will be your outer shell, you need it to protect you from rain and wind. Look for something waterproof and windproof while still being breathable, just like windbreakers.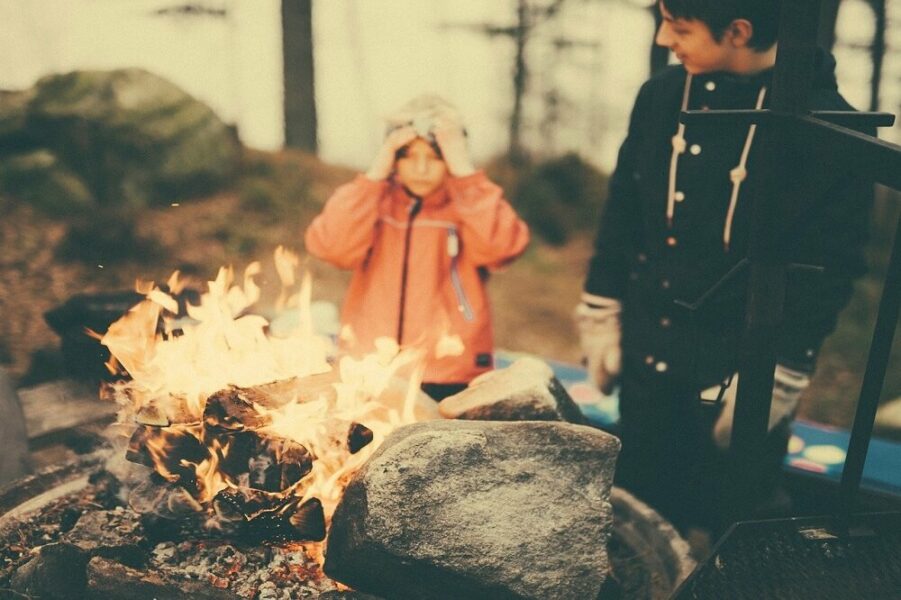 Best clothing for survival tips
If your clothes get wet, change your base layer first to warm up faster.
Remove your outer layer before physical activity to prevent sweating.
Choose clothing items that are versatile, so you can use them for multiple things
Always wear sunscreen, eyewear, and a hat to protect yourself from sunburn and heat exhaustion.
Pick clothes with light colors, so you don't attract as much sun
Try all of your attire before you utilize it in the great outdoors.
What is the most important clothing item in a survival kit?
Having the proper clothing for your survival kit is very important since it helps ensure protection from the elements and everything else that could harm you during an emergency or a disaster. The right survival clothing will protect you from extreme weather, UV rays, insect bites, and toxic plants. You need to consider three things when you're looking for protective clothing, and they are:
Clothing with moisture-wicking capabilities
When you're in the wilderness is vital to have clothing that will keep your body warm and dry. You may want to consider clothing that has moisture-wicking capabilities so that your body doesn't experience hypothermia, frostbite, colds, etc. Essentially that item is the much-needed base layer, which you should always have a spear in your kit.
Clothing with sun protection capabilities
When exposed to the sun for a more extended period, UV rays can be very harmful. When looking for clothes that will protect you from the sun, take a look at those that offer UPF or ultraviolet protection. The essentials here are a hat, a shirt, and eyewear that will keep your body from nasty sunburns. Wearing sunscreen will also help prevent skin damage.
Clothing with insect and plants protection capabilities
Some insects are poisonous, and so are some plants, that's why you should wear clothes designed to repel insects. Wear attire like pants and shirts with long sleeves to prevent your skin from touching the wrong plant or being exposed to insect bites.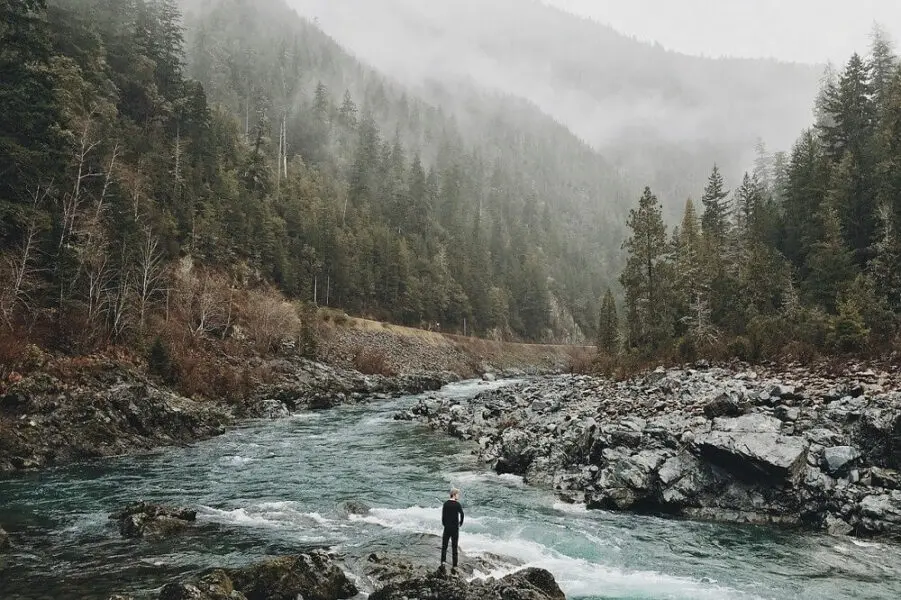 What do you wear to the wilderness?
When you're in the wilderness, your body is continuously working to keep your body temperature while your survival clothing is protecting you from sunburn. In hot weather, the right apparel lets your skin breathe without absorbing moisture, and in cold climates, your attire keeps your body warm and dry. While you're in the great outdoors, there are three layers that you shouldn't avoid at any cost so that you are protected from all the elements.
Those three layers are the base, middle, and outer layers. Depending on the climate, you can remove layers and put them back on to help your body maintain an average temperature. You never know what you can face, and that's why you should be ready for everything that comes your way. Have the proper boots to be able to walk through all sorts of terrains and enough sunscreen to avoid sunburns. A hat and sunglasses are also necessary for your protection from UV rays. Never underestimate the power of clothing and its purpose when you're out in the unknown.
Getting your survival kit ready for emergencies and disasters doesn't mean supplying yourself with water, food, and medicine only. It would help if you looked at the bigger picture and prepared for an extreme scenario, which means having some spare clothes that will protect your body as well.
What clothes to pack in a bug-out bag?
Having the right protective clothing is of great importance when faced with all the challenges of Mother Nature. When assembling your bug-out bag, water, food, and other supplies aren't the only things to consider because you have to think about which clothing items to take. Remember that every bug-out bag will be different, depending on the person who carries it and how much weight they can handle. We will separate the needed attire into a few categories to help you organize your bug-out bag effortlessly.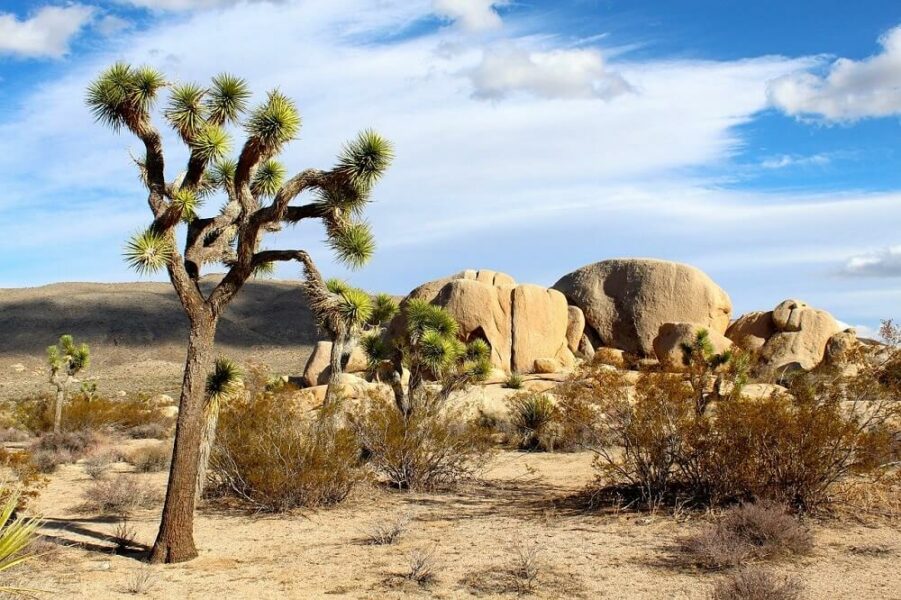 Footwear
Your feet are an incredibly valuable asset in every survival situation. Therefore you have to take good care of them since the wrong selection of footwear can make or break your experience. You must think about three things: boots, socks, and laces. You need hiking boots because they support your ankles and allow you to walk through rough terrains. Plus, they will keep your feet dry since most are waterproof and protect you from snake bites because they are quite thick.
Next are your socks. A good pair of hiking socks will keep your feet warm and prevent blisters and cuts while providing comfort and support. We strongly advise you to have at least two pairs to avoid any issues. Having an extra set of boot laces is more important than you think. If you get yourself some survival laces, you will be able you use them for several tasks since they have copper wire, flammable cordage, fishing line, and paracord all built into them.
Outer Wear
Outerwear is crucial to your survival, especially in cold weather. For that reason, you should choose a high-quality jacket that will keep you warm and dry. Pick a thick enough coat which won't tear from thorns and briars but is also thin enough to be breathable. Rain gear is another vital aspect of outerwear, whether it is a waterproof jacket, a poncho, or a rain suit. You need an item that will prevent you from getting wet from the rain and avoid hypothermia.
Head Gear
Headgear can protect you from the sun, keep you warm, prevent sweat, and protect you from scrapes and cuts. A hat will protect your face, neck, and higher back from painful sunburns and provide some general protection. Bandanas can be used to keep the sweat out of my eyes, and in case of an emergency, it has multiple purposes you can take advantage of. Face masks will help mostly in the winter when you want to avoid frostbite. Lastly, a bug net will keep the mosquitoes out of your face when the rest of your body is covered.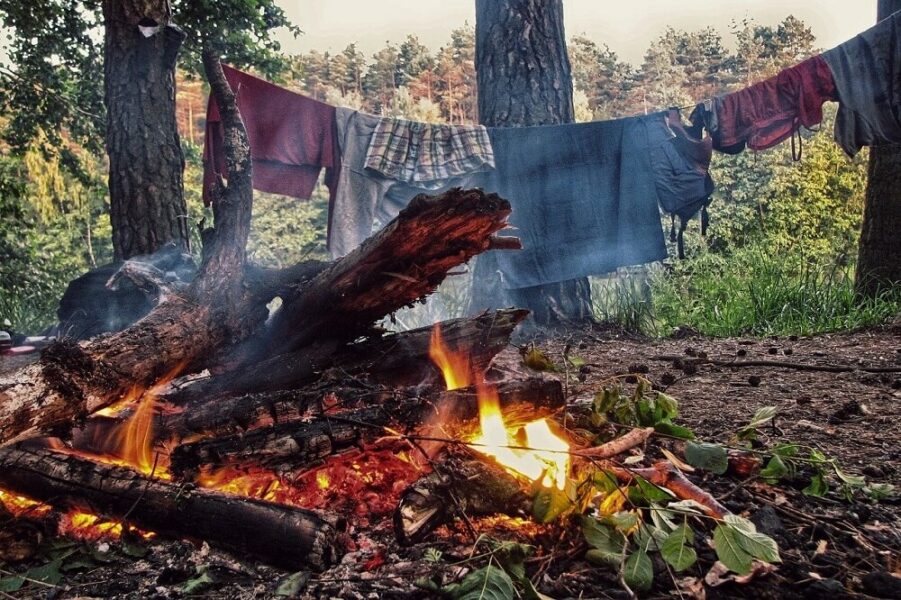 Hand Protection
No matter the season, when you're in the wilderness, you will need some sort of hand protection. In warmer weather, that can be tactical gloves since they are light enough for summer but also durable enough to protect your hands from scratches. For cold climates, we recommend leather gloves to keep your hands warm and pleasant.
Layers
Base layer clothing is thin enough to fit in most bug-out pockets. Having an extra-base layer packed will only do you good. It will protect you from the sun and dry off super quick. Going with one more layer for pants and shirts is always a plus.
Final words
When disaster strikes, you need to be prepared with the proper survival gear. Staying warm is just below breathing in the hierarchy of needs when discussing survival. That's why having the right protective garments in your bug-out bag can significantly help during an emergency or a disaster. You don't have to spend a fortune and get everything at once. Start with the basics and, with time, expand your survival attire to where you need it to be.
If you have any questions about the subject or want to share some of your experience, we would like to hear about it in the comments below.