Winter is coming! And you need to start preparing. Warm clothes, high shoes, and a hat. But we forget something – gloves!
They keep your hands warm and protected, but most people ignore them. And that's a grave mistake because they have even more hidden features you may not have thought about.
So, here I've prepared a list of the main features and advantages that the best gloves on the market give you and help you make an informed choice.
1. Carhartt W.B.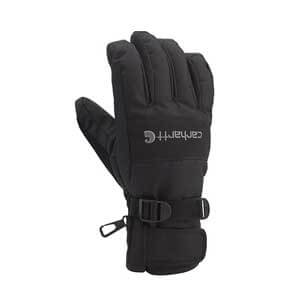 Carhartt's varied line-up of gloves has almost any type, ranging from thin wool liners to professional hunting models with premium fabrics and exceptional design. Their most popular W.B. model is right in the middle of the line-up, with an affordable price that has quality and reliability behind it.
While Carhartt's more expensive models are more lightweight and less bulky, with features like a waterproof membrane, nose wipe, and reinforced palm, this Carhartt is a bang for your buck.
So from where does this excellent product cut its price? The polyurethane isolation membrane isn't as good as some other, more expensive synthetic ones, and the overall fabrics are a little bit stiff from normal movement. And while it hasn't got the good looks of a glove that is double its price, it can be just as usable as something that will be considered high-end.
Pros
A quality brand name that uses only high-end material
The pair manages to remain at a low price while still being of such high quality
They are not only waterproof and durable but also feature-rich, with a nose wipe and a reinforced palm
Cons
The polyurethane membrane isn't as good as it should be, but this keeps the price down
It doesn't look very good, with a very bulky and not at streamlined design
2. Black Diamond Mercury Mitts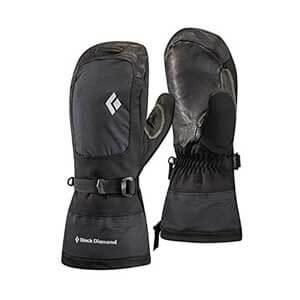 This is a perfect choice if you want the best warmth money can buy you. These mittens can keep your hands well-heated in even the coldest places on the planet while still looking darn fine. Along with the high-end PrimaLoft Gold insulation, you also get a removable liner for not-so-blood-freezing environments. And the split-finger design on the inside is one of the features that make it my go mittens.
Like all Black Diamond products, this mitten is no joke, just like its price. With features that include a fingertip carabiner loop, and Kevlar-reinforced leather palms, it's undoubtedly made with mountaineering in mind, and probably it's one of the best out there. But that doesn't mean they aren't suited for everyday use, just the opposite. People whose hands run cold always will significantly appreciate such warm mittens as these.
Suffice it to say – if you've got money to spare or want a high-quality premium-feeling product, these are the mittens for you.
Pros
These mittens provide matched heat retainment so they will keep your hands warm no matter how cold it is outside
They use high-end PrimaLoft Gold insulation and a removable liner for an adjustment of temperature
They are super feature-rich, with a carabiner loop and a kevlar reinforced palms
Cons
It is extremely expensive, and while it does provide quality for the price, they aren't accessible to everyone
For most users, they run too small, but only in some areas, so that a bigger model won't do you any good
3. Gordini GTX Storm Trooper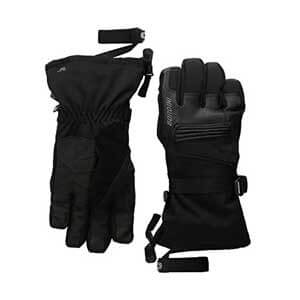 The Gordini GTX Storm Trooper II is easily one of the best gloves with Gore-Tex technology you can buy for the price. The Storm Trooper II is an exceptional product that offers above-average warmth and extreme weather resistance while not being a burden for your wallet.
Despite being offered for a very fair price, they aren't significantly less well insulated, so warmth shouldn't be of any concern, and be as well built as some high-end models. Another great addition is the glove's Gore-Tex inserts which make them all-weather resistant while retaining essential features like durability and Dexterity, so usability shouldn't be a problem.
The Gordini doesn't have a million features, but it is outstanding in other, more meaningful categories, like heat retainment and weather resistance. So far, if you need something breathable and water-resistant like a Gore-Tex, this one is the right for you.
Pros
Goretex technology
It manages to offer you both an amazing level of weather resistance and breathability and, on top of that, an above-average warmth
Gordini manages to maintain its dexterity even with the Goretex inserts put in
The pair still manages to keep a low price, even though it uses quality materials
Cons
The pair cuts some corners, and one of them results in the lack of any special features to differentiate it from other models
The seams are extremely unreliable, and they don't retain heat very well
4. OZERO Waterproof Winter Gloves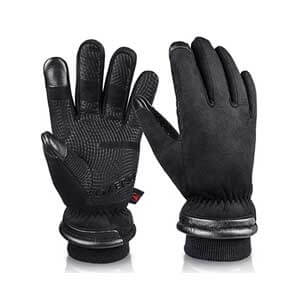 The Ozero Thermal -40°F Suede Leather Winter Gloves feature five different layers of material to ensure your hands will be warm in even the coldest seasons. The two outer layers, which serve as a shell, are made out of polar fleece and waterproof TPU, and they provide heat retainment and water resistance, while the middle firm sponge layer assures the shape will stay the same.
The inner layers include Heatlok insulated cotton and T.R.T.R. thermal cotton, ensuring your hands stay warm— even when the temperature drops to -40°F. They also have windproof under cuffs to ensure that cold air can't get in.
The deerskin adds a solid grip, and the fact that they come in almost all sizes makes them an excellent choice for anyone searching for quality winter gloves.
Pros
Waterproof
Excellent warmth
Breathable
Good grip
Cons
Lack dexterity
The touchscreen compatibility isn't as great as advertised
5. MCTi Ski Gloves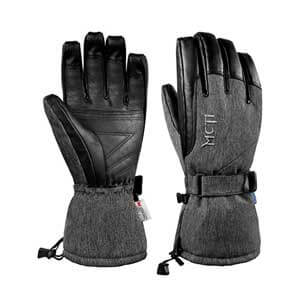 The MCTi are engineered for one thing only, to withstand the harshest of ices and the deepest snow there is, but MCTi has managed to put all of the bells and whistles you may want of a pair. Тhey incorporates a 3M Thinsulate insulation, which is warm, durable, versatile, yet lightweight. It helps to trap and hold body heat while still allowing moisture to escape. All of that, combined with a gauntlets-style cuff, 3D finger curve, and soft and weatherproof materials, make it grippy and durable piece of gear for an affordable price.
Pros
Totally waterproof, being able to protect you from any kind of moisture that you may encounter
They are quite big, but they manage to retain as low weight as possible
The MCTi offer an excellent grip and combined with a gauntlet-style cuff, they are both useful and comfy
Cons
They have very poor breathability, which will result in sweaty hands after only a dozen minutes
Their design is pretty bulky, and thus they aren't too easy to operate
While they certainly use quality materials, they are combined in such a way that after only half an hour of use, your hands will freeze
How To Choose Your Next Weather Gloves?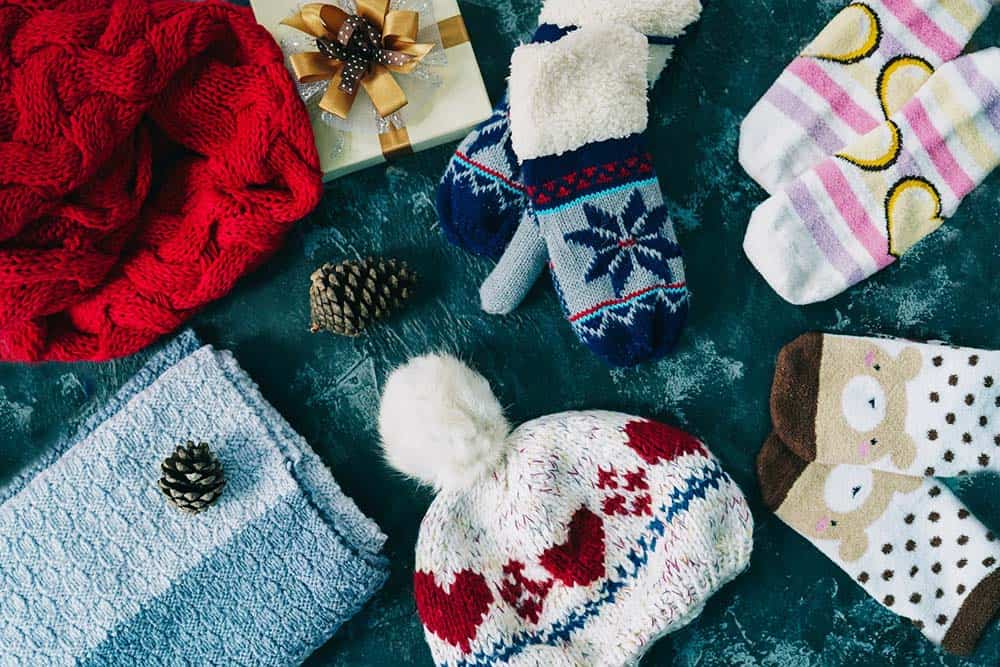 You may wonder what can be so different from one pair of gloves to another, but you shouldn't be so ignorant. From the overall design ranging from ordinary gloves to mittens, different tithe types of fabrics, and additional features like touchscreen compatibility.
But to truly stand a chance against the harsh cold weather, some things should be present no matter what. And down here, these specific characteristics are listed, with comprehensive information accompanying all of their pros and cons.
The Fabric and The Materials
Warmth is the most important factor for your gloves, so it is your top priority. And heat is the thing that the materials of your gloves are most responsible for. Be they synthetic or natural – every material has its caveats and advantages.
Leather, more specifically goatskin, is one of the most commonly used and effective materials out there. Not only it's comfortable to wear, but it's also terrifically durable and water-resistant. It looks like a large array of different colors and stitching combinations make them a fashion statement and a stylish choice for every smart outfit.
On the other hand, we have synthetic materials like Gore-Tex. It's a great fabric that is not only strong and rigid, but it also has a full waterproof technology that gives it the upper hand over leather ones. There are also other materials like FastDry that do the same job, but the differences aren't that major, so the final choice depends on your personal preference. A somewhat insignificant thing you lose is some of the stylishness of the leather gloves, but if you are a fan of more practical designs, it will still be a quality choice.
So the perfect combination of materials is something lightweight that is still breathable and rugged enough for the activity you are going to use it in. Water and windproofing are a must for harsher environments because moisture and wind are the main factors that make you lose your warmth fast.
The Insulation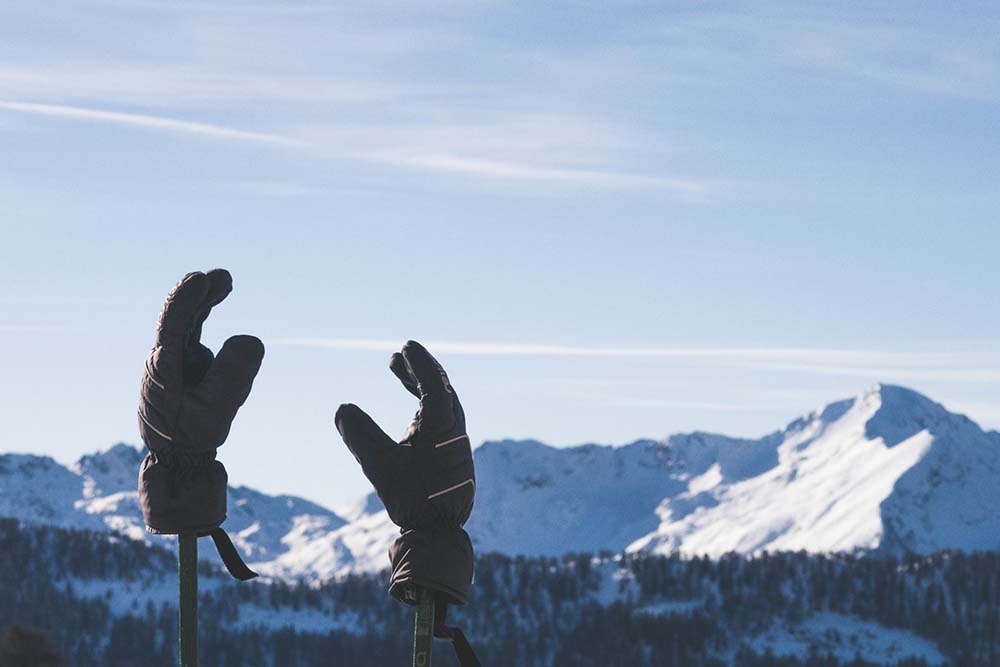 While the exterior shell of your gloves largely contributes to their heat retainment, the interior lining and padding give the most important factor in keeping your hands warm – insulation. Mittens offer a natural way of insulation by grouping your fingers, thus making it harder for the heat to escape. But that usually isn't enough.
Synthetic
The synthetic is the go-to option for keeping your hands warm, even sacrificing some of your Dexterity. While they aren't unwieldily heavy, they are pretty bulky.
Water will not be of concern to you because almost all synthetics have natural waterproofing. Their durability is exceptional, but not on all synthetic gloves. Cheaper ones will not be as well as professional gloves like those made from Primagold or Gore-Tex.
So to wrap it up, if you are going to rely on new and high-tech fabrics, avoid generic polyester filling and invest in something a bit more expensive that will last you much, much more.
Fleece
Fleece is the lightweight option of the pack. It's a natural and breathable material and is a perfect casual option for everyday use. They don't offer any wind or waterproofing, but if you aren't performing any professional tasks, that shouldn't be of any concern.
They are perfect for a short walk outside or your commute to work, and their low cost will make them light for your pockets too.
Wool
Wool and, more specifically, Merino is one the best natural lining out there. But there are a large number of drawbacks that detain it from being a remarkable material.
Wool is heavy, but the warmth it offers is like no other. Its durability is a major problem, but for casual use or a lining with an exterior shell for occasional use.
Down
The least encountered option out there, down, is hard to maintain because not only outside moisture like rain but even sweet from your hands can make the goose or duck plumage lose its loftiness, thus making it unable to isolate.
While there are some gloves out there that use down, the high price combined with them being unreliable makes it a worthless choice.
Conclusion
Suffice it to say – there are two viable options – synthetic for performance and professional use and fleece for casual and everyday use. The other ones are just unreliable or expensive, leaving room for cheaper and lighter options like synthetic fabrics to get better mass use.
The Dexterity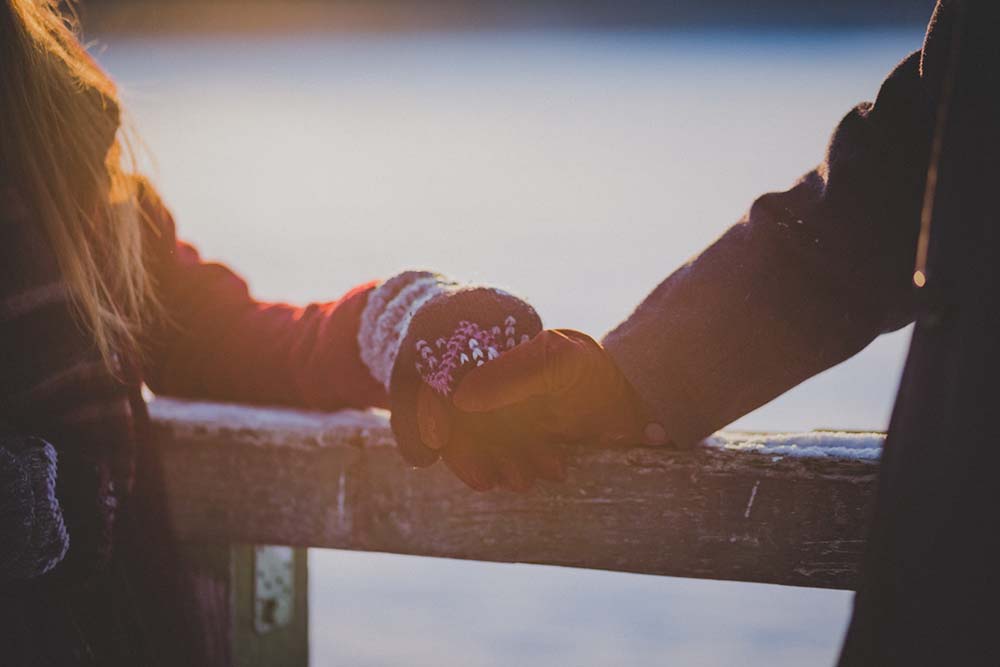 Dexterity is inversely proportional to insulation, the more there is, the less lining your gloves will have.
For example, if you are relying on fine motor movements and are genuinely using gloves every day, a little more Dexterity is a must. You can't type on your phone or do work around your house in a pair of thick mittens, can you?
Another factor that largely contributes to the Dexterity of your pair of gloves is the general stretchiness of the material. While synthetic models are more commonly found, leather is just as useful as something like Gore-Tex.
Leather, even lined, is naturally supple and stretchy, thus giving you a broad range of motion while still having enough insulation to keep you warm.
The Durability
Durability is the factor that most affects longevity and protection, which for a person who relies on their gloves for work or extreme activities, are two essential characteristics.
The most durable material out there is used on premium leather work gloves. They are usually hand-stitched and feel just as remarkable as they look. And for ultra-sturdy leather like the one used on them, several waterproof coatings contribute mostly to keeping your hands warm and dry.
Synthetic material is always an option. Nylon shells are still durable and even more stretchy and robust than leather gloves, but they are usually heavier and bulkier and are reserved more for sports like skiing and snowboarding.
So for durable products that are well worth the price, a premium leather pair will be perfect for a person who works in a cold environment every day, while something like Gore-Tex will be an ideal choice for fans of extreme winter sports.
The Type of Cuffs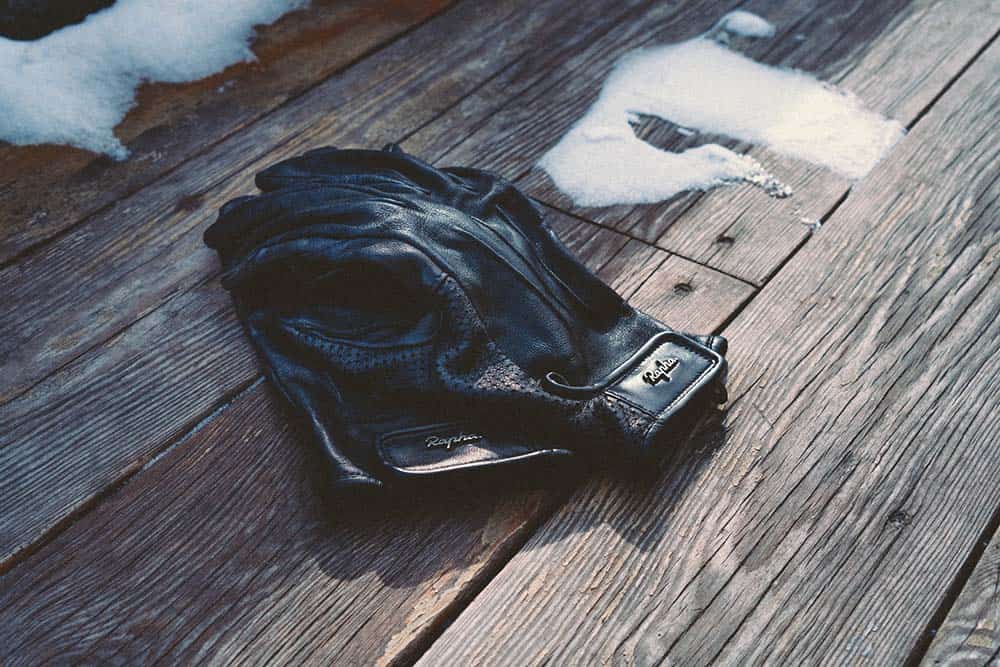 The cuff is how the gloves fit on your wrist, and several different types have various advantages.
Gauntlet Style
Gauntlet gloves extend over the cuff of a jacket rather than under, providing excellent weather protection and warmth.
Whit the right execution, the gauntlet style of Cuffs effectively creates an air seal that keeps your body heat in and cold air out. Gauntlet gloves are easy to get on and off, with large openings and one-handed drawcords that tighten and release.
They are often more substantial, bulkier, less agile, and not as breathable as other gloves, but if your most important characteristic of a pair of gloves is how warm they keep your hands, a way to seal air in is the best option.
I've personally used a pair during snowboarding, and I can assure you they are comfortable and warm and perfect for such extreme actions.
Under cuff
Under cuff gloves are the opposite of gauntlets. They incorporate a stretchy wrist part usually made of wood or synthetic material that sits under the jacket and keeps the glove strictly secured.
The cuff makes a tight seal like a gauntlet but also keeps the glove from slipping off the hand more. While an under-cuff glove is less bulky, lighter, and lets your skin breathe more easily, these gloves can't stand the weather protection that gauntlets give. Even if your jacket supports velcro, its strings tightening sleeves – there's always a chance that they will go up in the worst moment possible.
Suffice it to say, if you aren't the type who practices extreme activities or sports every day or in a work environment, the simple under-cuff design is an excellent choice.
Additional Features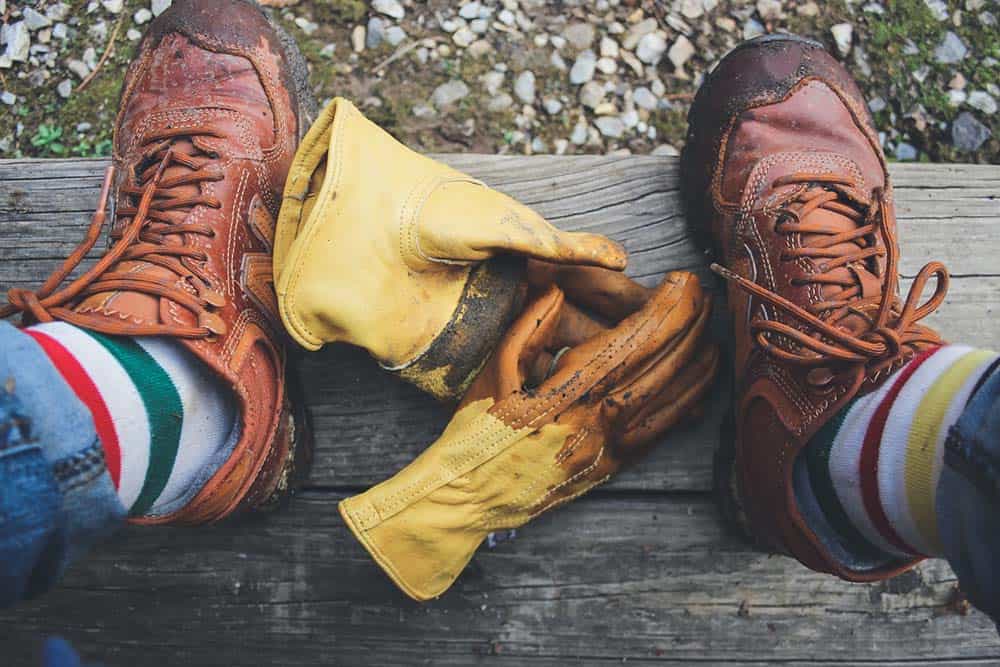 Some winter gloves can offer much more than just an everyday leather work glove. There are some crazy and useful features, like an integrated wipe for your runny nose, a storage zipper pocket, or even carabineer loops for attaching to a harness
These unique features are usually found on more performance-orientated gloves, more akin to snowboard and ski gloves, while regular work gloves have, at most, some touchscreen support, and that's it.
There are even gloves that go over the board with high techs complicated systems like a battery – powers heat pack for even harsher climates and even colder hands.
Touchscreen Compatibility
Twelve years ago, the first modern smartphone was released, and now in 2019, almost all of the earth's population is relying more and more on their phones every day. Most high-end gloves and even some cheaper models feature thumb and pointer finger touchscreen compatibility, so using your phone in the winter while your hands are still warm hasn't been easier.
The technology consists of fiber made out of conductive fabrics that are woven into the fingertips of the glove; thus, your body's bioelectric current is transferred from the glove to the screen, allowing you to use it usually. Though this may sound like complicated technical jargon, you can get the same results at home with a needle and some conductive thread.
Thinner gloves will have a significant advantage over thicker ones because they allow for more delicate finger movement and accurate presses. So a perfect solution for a person who uses their phone a lot thought the day is a pair of gloves with a removable liner that is touchscreen compatible. This way, you can finally scroll Instagram without your fingers going numb.
Removable Liners
Many of the gloves out there come with a built-in or removable liner. The latter ones are most commonly referred to as 3 in 1 gloves because they can be used in 3 separate ways – shell only, liner only, or both at the same time for maximum warmth.
The liner can be made out of synthetic material or wool, and both will keep you warm even if you get a little bit wet. Even more, you can remove the liner at any time, allowing it to dry faster, or change it with a spare one in the middle of the day.
3-in-1 gloves are a bit more substantial and bulkier, but the advantages they give you are irreplaceable. If yours aren't sold with a liner, you can always put on a thinner cloth over the shell for the same benefits.
Frequently Asked Questions
Treating Leather
Leather gloves require occasional treatment to retain their ability to repel water outright. Some models on the market come already treated, but most ones are just plain leather that will need to be put through the process of coating them.
The most common and useful coating is Sno-Seal. This coating is a beeswax-based solution that requires a hefty. This isn't the only option, though. There are far more straightforward and less involving methods, such as Waterproofing Wax and Leather Balm, which only require you to rub the solution into the glove with a cloth and let it dry overnight.
If you wear your gloves every day, there will come a time when they will stop repelling moisture, and this is a clear sign that you will need to reapply the coating again.
Waterproof vs Water-Resistant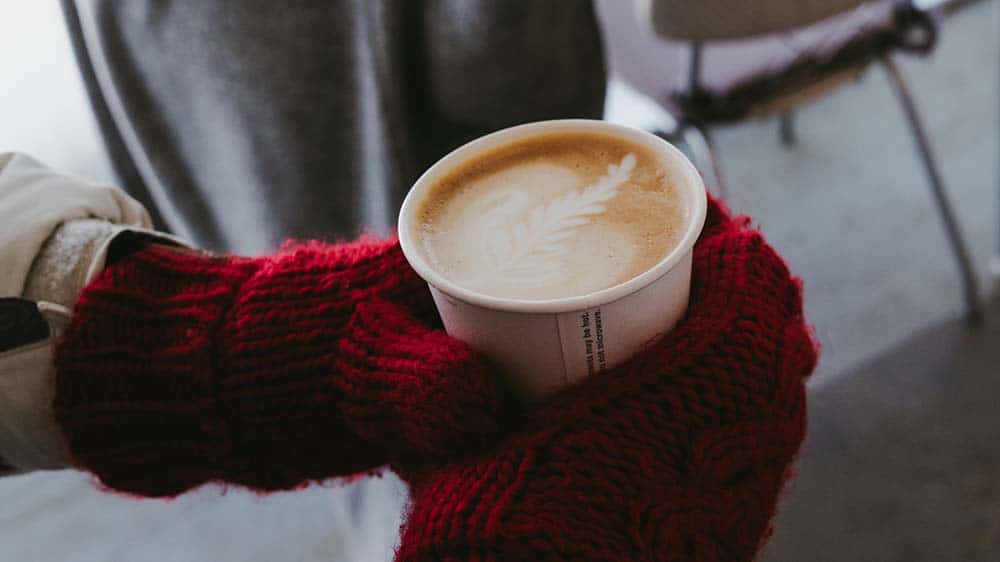 Most cold-weather gloves out there aren't waterproof, but some models are, and they fall into two distinct categories. They have a full features waterproof shell or a membrane sandwiched between the tank and the liner that absorbs moisture.
To start with, the waterproof shells are most commonly made of leather which naturally resists wind but absorbs water, so they require treatment. Sno-Seal or other equivalent products easily create a water-blocking barrier by applying a hydrophobic coating to your gloves. A thing to note here is that, as mentioned above – leather gloves do need to be treated again after some time, so be wary that the coating isn't a permanent upgrade to your pair.
A waterproof shell that is treated right and regularly can be a great thing against dry snow or fog, but if you want all-out water-resistant, you should consider switching to a water-resistant membrane. Right now, the most high quality breathable, water-resistant material out there is Gore-Tex, which is used in most high-end brands. More budget-oriented ones, on the other hand (pun intended), feature designs from various unknown brands, such as BDry, C-Zone, and MemBrain. These low-end offerings have various performance levels, but for the most part, they compromise water resistance, breathability, or even both. Cheaper models will be good for most winter activities, like casual skiing, but if you want a reliable piece of equipment, if you are a severe athlete, or if you need waterproofing for your work environment, expect to pay more.
Suffice it to say that waterproofing isn't a must-have for a casual user who will only commute to work. Still, severe high-grade water resistance is a must for any professional athlete or a person who will be fighting the forces of nature for an extended period. Some leather gloves offer partial water resistance, but nothing beats a good old Gore-Tex membrane.
Gloves or Mittens?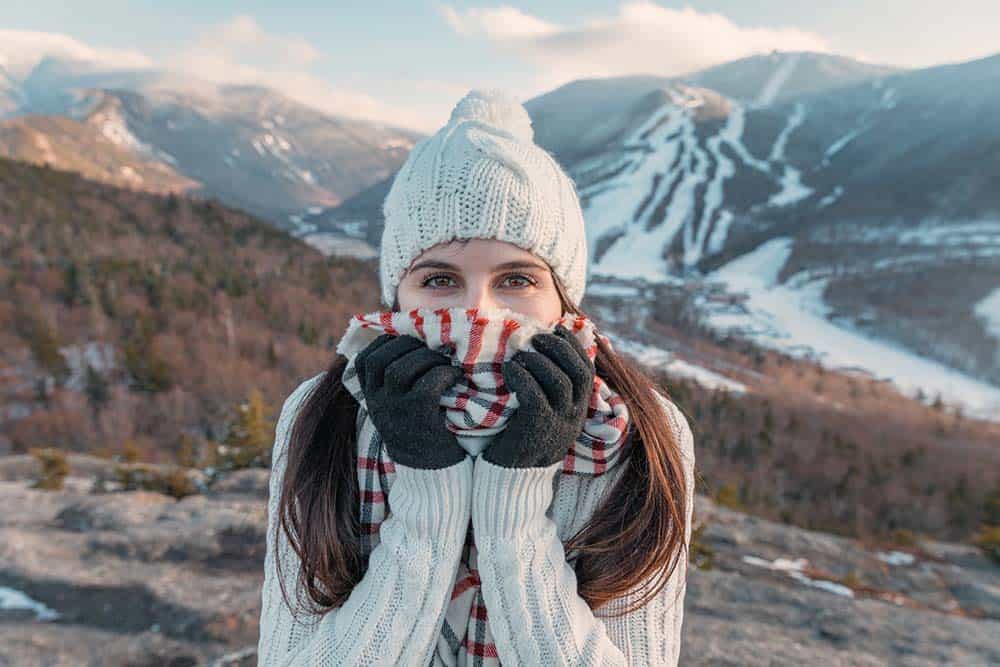 There are some days out there when, even if you put a dozen jackets and scarfs on, you still feel the harsh touch of winter, so the added protection and warmth of the mittens is a unique advantage over ordinary gloves. By tying your fingers together, like an elevator cramped with people, they isolate rather than separate your fingers they give you unmatched heat retainment. A significant downside to mittens, though, is that they remove almost all of the Dexterity that gloves give you. Even trivial tasks like opening your pockets or locking your front door are one hundred times harder with mittens on, and it will make you feel like a clumsy kid. And if you are going to do delicate tasks, adding up all of the times you removed your mittens will result in a situation where your hands will be so cold that you'd have been better off just putting gloves on. Regardless, when you don't need your hands to be agile and active, nothing is better than the warmth of mittens.
There are some gloves out there with an integrated mitten. For everyday use, this can be the solution for you – the Dexterity of standard gloves combined with the warmth of mittens. Although this flap will keep you warm, remember that it won't be waterproof, so snow is a no-go.
And if you thought these are all different types out there, you will be surprised that there is a third one – the lobster claw. This dealing divides your finger so that the thumb and pointer finger have slots while the other three remain together. I'm very dissatisfied with this style because not only does it look ridiculous, but it doesn't give you any additional skill or warmth.
How To Choose Gloves For Different Tasks?
Performance
Performance gloves are designed for prolonged use and very demanding conditions such as blizzards or snowstorms. For mountaineering expeditions, skiing, or winter biking, these are the ones to choose from.
If you are buying a performance cold-weather glove, you should consider that there is a vast amount of difference between a pair designed for cross-country winter cycling and one for mountaineering expeditions, so this is a very diverse category. Nevertheless, some features are present on all models, including wind and waterproof fabrics, no – heat – lost insulation, an extensive range of movement capable of doing many tasks, palms with high grip rubber dotting, and snug-fitting under cuffs. Oh, and I forgot the most important one – a price similar to a middle-range smartphone.
Casual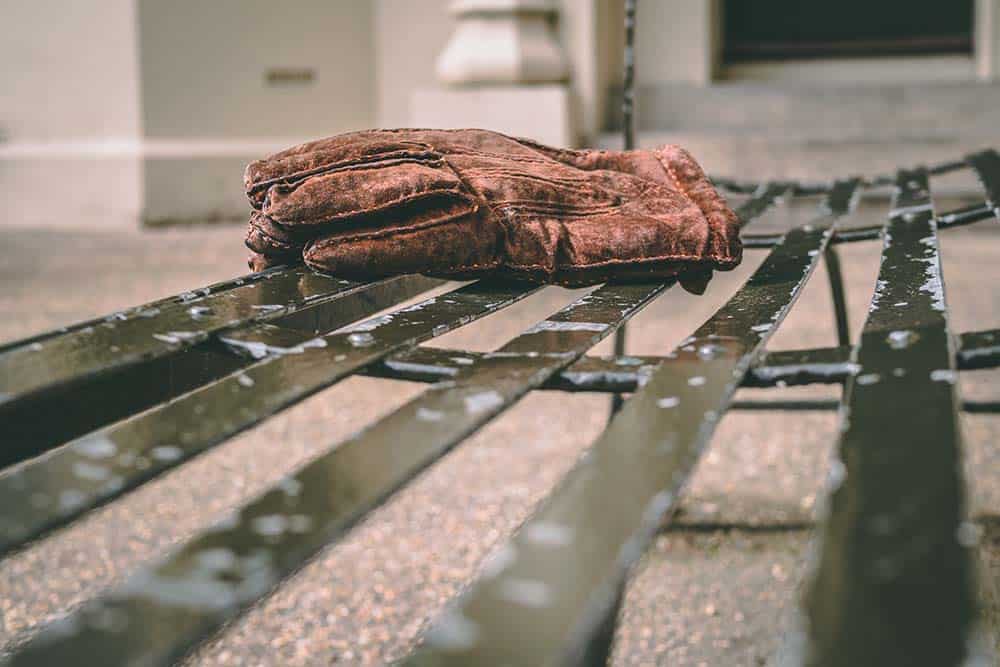 Casual gloves and mittens are the best choices for people long in countries with harsh winters who want to go for a nice walk in the park or commute every day to work. Some are designed for more task-heavy daily routines, with fully articulating fingers and reinforced wrist and palm areas, while others are keener on good looks and flashy styling.
All casual gloves are designed for up to a couple of hours at most, so don't go out there working with them if your job involves being outside all day, buy some cold-weather products.
The main features you will be looking for are touchscreen compatibility, reinforced palm area, natural fabrics, and preferably a mittens design. Another excellent addition is that they aren't designed for high-end use, so they are pretty affordable for the most part.
Work
Gloves in this category focus on what's most important for a piece of equipment you rely on to do your job correctly – Durability. Solid leather is hard to beat for heavy-duty jobs like chopping wood or winter security work shifts. No wonder all professional work gloves are made from goatskin or other leather. Another thing is not to go overboard – you don't need too many complicated features. You should only look for reinforced palms and wrists, a more ingenious design that allows free movement and undercuts. Most cold-weather gloves are lined with fleece or have a synthetic membrane that gives a fair amount of insulation, but you could always put on the additional lining.
Most, if not all, winter work gloves aren't explicitly made for extreme weather conditions like professional sports ones, though there are some notable exceptions. They balance weather resistance with ingenious design and durable fabrics to give you the best experience possible. Some professional winter athletes use those hybrids for skiing, snowboarding, or ice climbing rather than specialized ones. Take in mind, though, that these work gloves come with a cheaper price tag, but with the cost of water resistance and additional features.
Final Words
So now that you know how essential gloves are, and you are well enough informed on the best features and best models out there, go out and buy yourself a piece of valuable equipment that will make your life a lot less cold.