When thinking about purchasing a gun safe, most people believe that they have to spend a lot of money to get a quality safe, but that is not the case, and in this article, we'll show you how to pick a great safe for under $500. Even if you're on a budget, you don't have to worry because many manufacturers offer different models at different price ranges.
If you feel unsure and don't know where to start, you should continue reading and check out our list of the best gun safes on the market today that are inexpensive. Having a firearm or weapon hobby means you have to understand the damage it can do and find a way to protect yourself and others by keeping it safely locked away.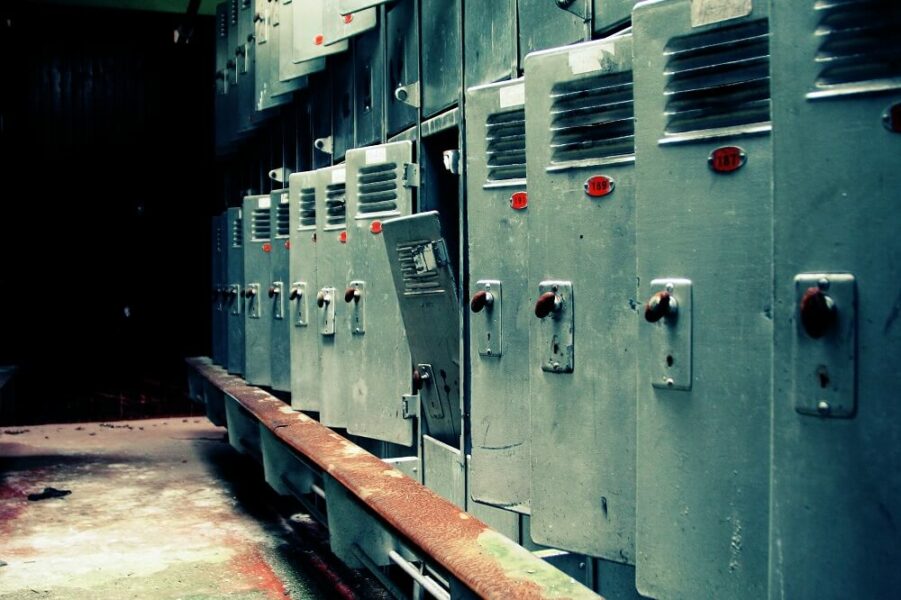 How to choose?
If you're looking for a gun safe to protect your firearms, you should think about a few key factors before purchasing one. Our first advice will be to pick a safe that leaves you with some space after putting your firearms in since you might get new ones in the future. To be able to protect your weapons and valuables, you have to pick a fire-resistant safety box that offers at least 30 minutes of fire protection.
When purchasing a safe, you have to check its specifications so you can choose the one that will suit your needs specifically. We recommend a gun safe that's UL approved and made out of heavy gauge steel that makes is drill resistant. A very important aspect of your decision should be the type of locking system. There are multiple options such as biometric, passcode and key locks but the one that gives you fast access is the biometric lock since it has a fingerprint recognition system that will open the door in no time. Other features to consider are the rack and shelves that will help you organize your belongings, and mounting hardware will give you extra security.
The Best Gun Safes Uner $500:
If you're looking for the best budget-friendly gun safe, you've found it here. This Stealth drop safe is constructed out of solid steel weighing 84 pounds which is significantly more substantial than other vaults in this grade. The reason for that is the serious amount of steel in it, which adds considerable strength against a forced entry attempt.
Perfect for hotels, restaurants, gas stations or other businesses, this sturdy safety box will protect your valuables better than others. Good for a working environment this safe will prevent any cash or paperwork from being removed with its anti-fish baffles and jagged teeth at the back of the drop door. This unique vault has a UL approved electronic lock and a relocker that protects the lock, ensuring the safety of your weapons.
You never have to worry if the door is fully locked because this convenient vault has an auto-dent system that does it for you. The included mounting hardware adds extra safety when bolted to a wall. Stealth believes in the quality of their products, and that's why you get a two-year warranty for this affordable choice.
Features:
Solid steel body
Recessed deposit door
UL electronic lock
Re-locker
Auto-detent system
Anti-fish baffles
This SecureIt gun cabinet is designed to stack on top of the Agile 52 gun safe, and that's why the keypad on it is positioned near the base of the cabinet, so it's easy to reach when stacked. The agile 40 is a compact, ultra-light, heavy-duty gun safe that is designed to weigh less, but with the security and safety, you require to store your guns.
Coming with a CradleGrid technology for adaptable, organized storage, this safety box is sturdy, flexible, and customizable with unsurpassed security in its class. You can store up to 6 firearms that are 38″ or less. SecureIt vault includes a heavy-duty steel cabinet, louvred back panel grid, six upper cradles with removable bungees, three stock bases but the battery for its power isn't included.
Designed with professional quality and great craftsmanship this safe stores your firearms at a low-priced cost compared to other traditional ones. The recessed, full piano hinge swing door with a 3-point locking system provides a flawless option for your home or office with a keypad control panel and a key override.
Features:
Keypad control panel
Key override
KnockDown design
Full hinge swing door
3-point locking system
Louvred back panel grid
Heavy-duty steel
SecureIt works directly with armourers and weapon specialists to create an exclusive line of modular, component-based storage with a new standard of operational excellence. The brand is committed to meet your objectives while maximizing the gun safes productivity.
This safety box is made out of heavy-duty welded steel construction with black textured powder coat finish that can easily be mounted under your bed for fast access in your home. For us, this is the most versatile hidden safe on the market with plenty of space for your firearms, ammo and valuables. You get an electronic lock with a touchpad and a key override, so you are always prepared.The Fast Box has a recessed door with a full-length piano hinge and a 3-point locking system with hardened steel lock rods adding another layer of security to this hidden gem.
Features:
Heavy-duty steel construction
Recessed door
3-point locking system
Electronic lock
Key override
Louvred back panel


The GunVault is a compact gun safe that works with biometrics fingerprint recognition to achieve speedy identification while having a very low false reject rate. Constructed out of 16 gauge steel for durability and foam lining inside that prevents scratches this great handgun safe comes with a tamper-proof, spring-loaded door that won't allow any pry attacks.
You get mounting gear that we recommend you use to bolt in the safety box for extra security. This convenient vault has a back-up override key in case of an extreme situation whilst the battery should last for a year and has an audio and LED low power warning. The California DOJ approved safe comes with a power jack for external supply and an interior courtesy light that saves you the trouble of needing outside help.
Features:
Biometric fingerprint sensor
16-gauge steel housing
Foam lining inside
Tamper-proof, spring-loaded door
Mounting gear included
Interior courtesy light
This state of the art biometric safe is compact with a unique lockbox for firearms and valuables that opens with a touch of a finger. The only recognized fingerprints are the ones you've selected so thieves simply can't break-in. Forget about keys that you can lose or combinations that you can forget because all your belongings are one touch away so you can protect yourself and your family in just 2.5 sec.
The Barska safety box has been tested, and it's proven to be the number one biometric module of its grade. Coming with an ultra-compact steel frame, two pry-proof deadbolts, tamper-resistant inner edges and a protective floor mat that prevents scratches this astonishing biometric safe can store 120 fingerprints but also has a hidden keyhole with back-up keys in case of an emergency.
You get mounting hardware that improves the security of the safe. If needed, you can program a silent mode for this DOJ approved firearm storage.
Features:
Biometric fingerprint sensor
Button locking system
Emergency back-up keys
Mounting hardware
2 pry-proof steel deadbolts
Ultra-compact steel frame
If you want to keep your valuables safe and organized this large home gun safe might be what you're looking for. Perfect for hiding inside a desk drawer, filing cabinet or other small space, this safety box provides perfectly sound protection for all your personal belongings.
Made out of heavy-duty solid steel construction with an anti-scratch finish, seamless welding and motorized deadbolt system with steel locking bars show the effort put behind this product and its easy electronic interface. You get multiple options for easy entry via fingerprint recognition, PIN keypad with LCD display or traditional lock and key. Coming with a year warranty this gun safe can store up to 32 fingerprints coming with dependable durability and spy-level protection for all your safekeeping.
Features:
Heavy-duty solid steel construction
Biometric fingerprint sensor
Digital keypad with LCD display
Motorized deadbolt locking system
Solid steel locking bars
Mounting hardware
AmazonBasics has created a safe lock box that keeps your valuables carefully locked away while offering a lot of space to nicely accommodate your valuables at an affordable price. With a steel construction that offers rugged reliability and long-lasting strength and a soft carpeted floor to protect against scratches and damage this budget-friendly safe is equipped with an electronic lock with reprogrammable digital access and two override keys.
One thing to keep in mind is the fact that this vault isn't fireproof or waterproof, but you get an adjustable, removable interior shelf that helps you organize your belongings. The pry-resistant concealed hinges and the two live-door bolts prevent intruders from accessing the contents of the safe. With the mounting hardware included the gun safe adds an extra layer of deterrence and the black finish gives the safe a classy look that works with any home or office setting.
Features:
Electronic lock
Key override
Steel construction with carpeted floor
Reprogrammable digital access
Mounting hardware
This is Protex smallest floor safe, designed to be completely concealed while enhancing burglary and fire resistance. The incredible safety box has "LaGard" combination lock and a spring-loaded relocking device that makes the safe virtually impossible to pry open.
Made out of solid steel body and a direct-drive lift-out door this is hands down the best floor safe on the market today. With a convenient lift handle and a full-length dead bar for optimal pry resistance, this vault has a body anchor base plate all around that prevents removal increasing the safety of your valuables. Even the best drills today can open it with its drill resistant carburized hard plate. To add some style this floor safe has a powder coat finish that adds the final touch.
Features:
Solid steel direct-drive lift-out door
Spring-loaded relocking device
Body anchor base plate
Full-length dead bar
Drill resistant carburized hard plate
With a press of a button, this biometric Rifle safe accurately scans and stores up to 120 fingerprints in its central database, ensuring your firearm access and home defence are as quick as 2.5 seconds. This long gun safe's high-level biometric system surpasses most while keeping your firearm away from kids and pry attacks.
Barska allows you to store your guns and ammo in one compact and mountable location that comes with a removable shelf and can fit up to 4 rifles. Built with solid steel walls, tamper-resistant edges and three built-in pry-resistant steel deadbolts this safety box is DOJ approved. You can anchor the sage to any place with the pre-drilled holes and hardware creating a high level of security.
The safe's interior has a protective floor mat that prevents scratches. This long safe has a silent mode that's easily activated in case of an emergency. Barska is a brand that's determined to deliver high-quality products on a friendly budget.
Features:
Fingerprint biometric module
14 gauge solid steel
Mounting holes
Anti-pry concealed door hinges
Protective Floor Mat
Back-up keys & emergency battery pack


The Hollon is a gun safe with an impeccable fire rating that withstands up to 1850 °F for two hours while the temperature inside never exceeds 350°F. Made with a seamless steel body and a robust door construction that adds strength and appearance this safety box has a reliable dial combination lock that's designed to last a lifetime.
We highly recommend that you use the anchoring hole on the bottom and bolt it to a solid construction for extra safety. Having the option to bolt it to a wall is quite impressive for a fireproof safe, and that's why you should take advantage of the opportunity. There are two active round locking bolts plus fixed bolts on the hinge side to avoid pry attacks.
That's not all this durable gun safe comes with a removable shelf that can help you organize your belongings. You get a lifetime warranty against fire, showcasing its quality protection.
Features:
Fireproof protection
Seamless body and door
Dial lock
2 active round locking bolts
One removable shelf
Bolting hardware
Frequently Asked Questions
What is a good fire rating for a gun safe?
Some safe contents are more susceptible then others, for example, paper starts to discolour at just above 350° F and burns at 410° F, but weapons will withstand this heat longer than most items. Most safes are fireproof for 60 minutes at 1,200° F, which means the inside will stay below 350° for set time, and others last for 90 minutes at 1,680°.
When deciding on fire rating, we advise you to pick a safe that will give you enough time and will withstand heat until the extreme situation has been handled. The higher the fire rating, the better but it's enough to choose one that can last for at least 30 minutes at 1,200°.
Are Winchester gun safes any good?
Winchester is the most popular gun safe brand in the U.S., but that doesn't necessarily make them the best one as well. Most of their safety boxes are fireproof with innovative anti-burglar systems and high protection locks. With the name comes the price and in this case being on a budget might not work.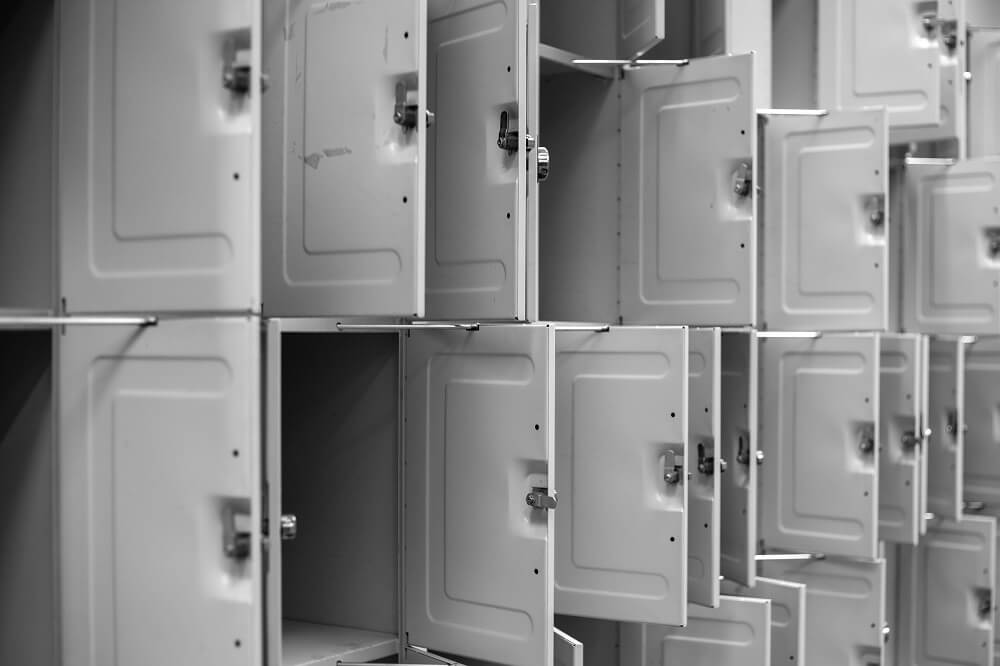 What is the best gun safe for the money?
Hands down our favourite product is the 'Stealth Tactical – Recessed Drop Safe' that has unique features while proving its durability and accessibility. Stealth is a brand that shows that you don't have to lose quality over price. If you're looking for an affordable but secure gun safe, this will be your best option.
Final words
By owning a gun safe, you make sure that your firearms and valuables are secure at all times. You never have to worry about your kid finding a gun in your drawer or a thief using it against you and your loved ones. It's possible to purchase a safety box at an affordable price without losing any features or the quality that comes with a tough, durable safe. Forget your worries, and always be protected!

Read more: