Premium Choice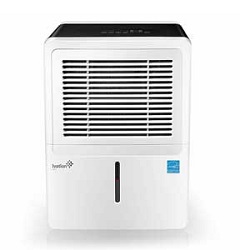 Ivation 35 Pints
Our Choice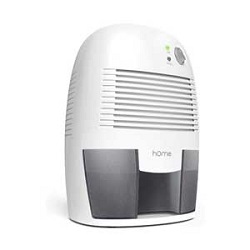 Home Labs Small Space
Budget Choice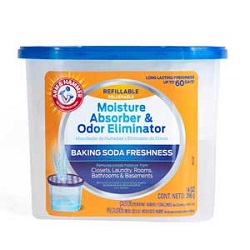 Arm & Hammer
If you're a gun owner, you have the responsibility to make sure no one will get hurt from it. The best possible option for that is to get a good gun safe that will protect you and your loved ones at all times. To be able to keep your firearms in perfect condition for years to come you'll have to also get a gun safe dehumidifier that won't let the humidity levels to build up inside.
Even though this might not have been a top priority on your list, it should be something that you take into serious consideration since the dehumidifier can avoid significant problems in your firearm's future. There are a lot of options on the market today, but not all can create the perfect dry environment for your guns. Think about the harm that moisture can cost because you need to understand the consequences that can happen when you don't take care of your valuables properly.
Things To Consider When Purchasing A Gun Safe Dehumidifier?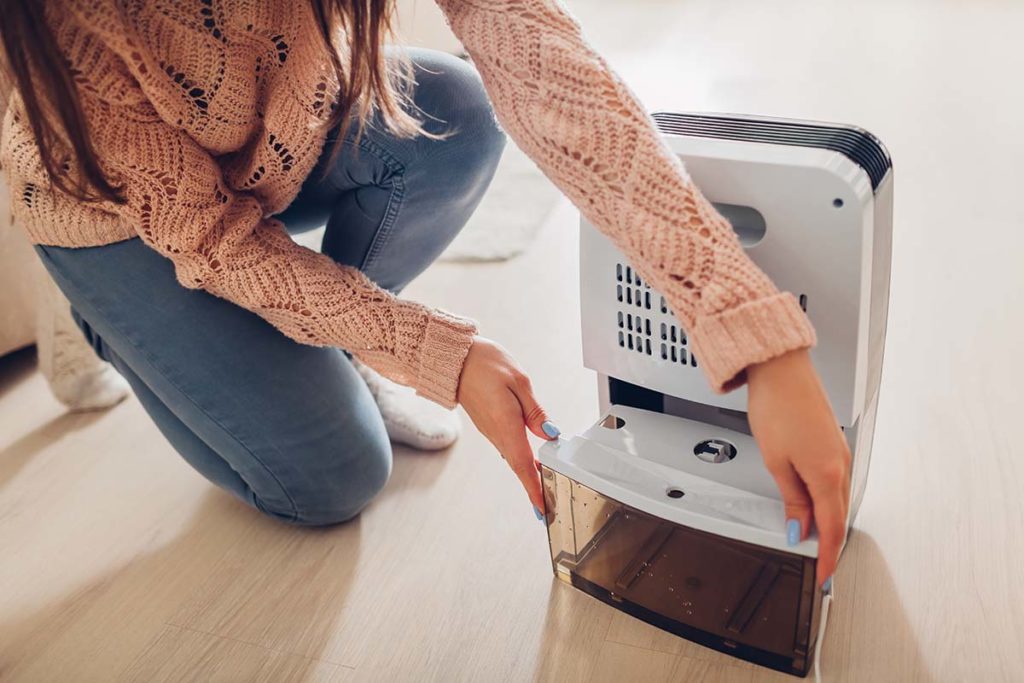 In today's crowded market, finding the correct dehumidifier might seem hard, but you shouldn't worry because we are here to help you take into consideration everything you need to find yourself the perfect product. The most important features that you need to look for are size, coverage, absorption capacity, installation and price.
The first thing you should do is measure the inside of your gun safe and make sure that the dehumidifier you've chosen will fit. After that you have to check the cubic feet the dehumidifier can cover so that you'll be certain it will be able to keep the moisture low in the safety box. Different dehumidifiers have different absorption capacities, and that's why it's necessary to make sure you've picked the one that will properly suit your needs. If a dehumidifier has a larger quantity of silica gel beads, it will contain more water which means the larger the product, the better.
Some dehumidifiers are easier to install than others, and some don't need installation at all. If you've decided on one that doesn't need a power source, you can simply place it inside, but if you've picked one that works with electricity your installation process might not be as easy.
Using electric dehumidifier's means the cable needs to pass through the gun safe if yours comes with pre-drilled holes for mounting all you have to do is pass them through one of the holes. There are but vaults that don't have pre-drilled holes which means you'll have to do them on your own. Our advice is to contact your manufacturer and make sure that this is even a possibility.
Before purchasing a dehumidifier, it's a good idea to check how easy it is to use. For example, electric ones are very effective at keeping the moisture at low levels, but their rod might get very hot, which can be dangerous if they are close to a firearm or gun powder. Make sure you have enough space inside your gun safe if that's what you choose. Silica gel dehumidifiers are easy to install, but they have higher maintenance compared to electric models. Keep in mind that eventually the beads will become saturated and you will have to recharge them.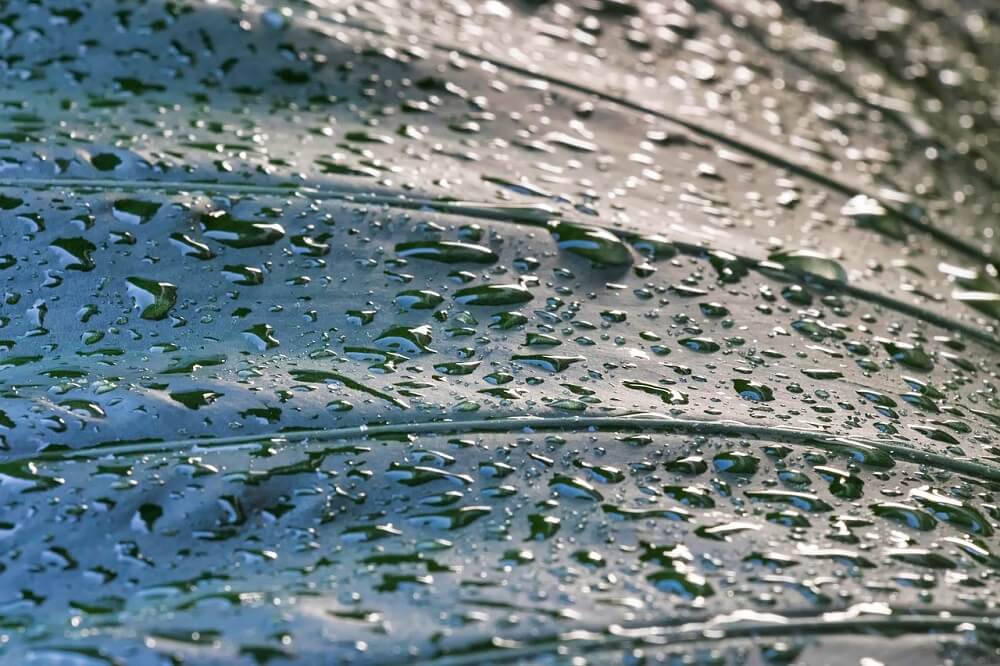 Last but not least, let's talk about price. Most dehumidifiers today come at a reasonable price, but some will make you think twice before buying them. Usually, gun safe dehumidifiers have small coverage, and the most expensive ones will provide better coverage for large gun safes. If your safety box is small and compact getting an expensive dehumidifier might not be worth it, but if you have a large vault, it will be a good idea to invest in one that's pricier.
Coverage is not the only thing that makes a difference in the value, maintenance is another one. If a dehumidifier has lower maintenance necessities it's going to be more expensive than the ones with a medium or high maintenance level.
What are The Best Gun Safe Dehumidifiers On The Market Right Now?
1. SnapSafe 75902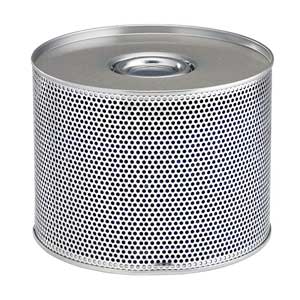 Prevents Moisture
Indicator Charging System
Unlimited Recharges
No Batteries Required
SnapSafe is a company that has a variety of different safe sizes and wire accessories that has expanded its offerings in the security products market segment. They try to show everyone that you don't need accessories only for your guns but for your safety boxes as well. That's why in 2015, the brand started making dehumidifiers that prevent rust or mildew in your gun safe.
This product has an indicator system with a built-in signal to inform users when the unit needs to be recharged, but the best part is the fact that you get unlimited recharges for a lifetime of use. When the cap indicator turns pink from moisture, the canister will show you its time for it to be recharged. There is only one thing you have to do to charge it, and that's to put it in the oven for two hours at 325ºF.
The SnapSafe 75902 prevents moisture that can cause rust and mildew while still being small and lightweight. Simple accessories like a dehumidifier keep your valuables in pristine condition while maximizing available space without the need of batteries.
All SnapSafe accessories are warranted against material defects and workmanship for the life of the product, which simply means that if something breaks, they will replace it for free! It doesn't' get better than so all you have to do is protect your valuables against rust and corrosion by utilizing this SnapSafe canister dehumidifier.
Features:
Prevents moisture
Indicator system for charging
Unlimited recharges
No batteries required
2. Arm & Hammer Moisture Absorber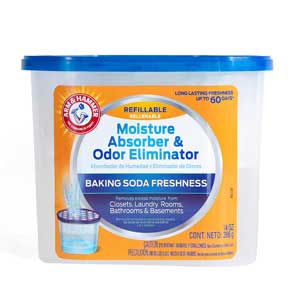 Non-Electric Dehumidifier
Moisture Absorber
Odour Eliminator Refillable Tub
Environmentally-Friendly
ARM & HAMMER is a versatile and affordable, gentle yet powerful company that has been the standard of purity, and a trusted household staple in millions of homes since 1846. They've built the customers trust upon their commitment to cleanliness and quality while using environmentally-friendly and economic choices for taking care of your wants and needs.
This moisture absorber and odour eliminator refillable tub works in damp, musty and humid areas to remove excess moisture in the air that causes stagnant odours. Arm & Hammer is a non-electric dehumidifier that keeps small areas smelling nice all year round while providing long-lasting freshness. The dehumidifier can be used for your gun safe but for so many other places as well such as closets, bathrooms, laundry rooms, mudrooms, basements, crawl spaces, storage rooms, boats, RV's and anywhere else where stale and musty odours can cause problems.
Just like every other product from this brand, the dehumidifier can be disposed after use, and each refillable tub lasts up to 60 days. This item combines two natural ingredients which are baking soda and calcium chloride crystals that absorb excess moisture to eliminate stagnant odours. Baking soda neutralizes tough odours and freshens the air whilst preventing unpleasant smells stored possessions. Keep your gun safes, firearms and valuables safe and dry while enjoying the economic benefits this product offers.
Features:
Non-electric dehumidifier
Moisture absorber
Odour eliminator refillable tub
Environmentally-friendly
3. HomeLabs Small Space Dehumidifier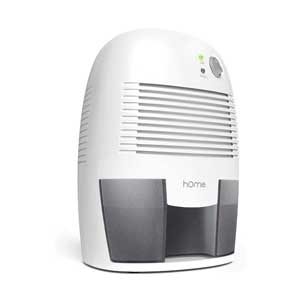 Energy Efficient
Auto Shut Off System
Thermoelectric & Portable
Protects 150 Square Feet
Homelabs is a company with a mission, and that's to establish user-friendly appliances that are intuitive, approachable, and mindful while eliminating moisture from small, enclosed spaces and refresh the air around you. The Space dehumidifier machine takes in the humid air, removes its moisture and releases it back into the room for easy, healthier breathing.
Compact, quiet and energy-efficient this product works at its best if cleaned weekly and if you want to prolong flawless operation, remember to empty the collection tank when full, placing it back before reusing your dehumidifier. This is the perfect mini dehumidifier for your gun safe and firearms. It features a low noise thermoelectric peltier module and energy-efficient 25W ETL certified adapter to prevent overheating for more reliable use which is much need when it's close to guns and gunpowder.
Homelabs product is ideal for use at night with low energy consumption and an auto shut off function that triggers a LED indicator light when the tank is full, and the water is ready for removal. Best for removing moisture and keeping your home free from irritating allergens like dust mites, mold, and mildew providing a safe environment for your valuables for up to 150 square feet. Lightweight and portable this dehumidifier is out personal favourite!
Features:
Mini-dehumidifier
low noise thermoelectric peltier module
Energy efficient
Auto shut off system
Thermoelectric & portable
Protects 150 square feet
4. LOCKDOWN GoldenRod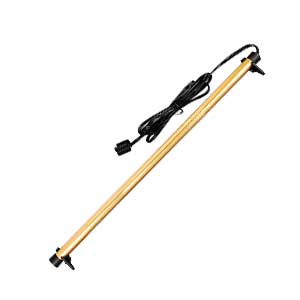 Quick Plug Attachment
Mounting Bracket
Protects 200 Cubic Feet
Lifetime Warranty
Protect your firearm investment by eliminating humidity, mildew and condensation with the Golden Rod Dehumidifier that covers up to 200 cubic feet. The rod features attachable legs for placement and a 6-foot cord with a quick plug attachment which allows for the cord to run through the back of the safe and then plugged in. This simple product removes moisture from the air in the gun safe to prevent rust and corrosion from building up inside.
These dehumidifier rods are made right in the U.S. and are perfect for using in a gun safe, so they protect your firearms, ammo and valuables items from mildew and humidity. With its slim body, this dehumidifier can even fit in any safety box since it comes in 4 different sizes to best suit your requirements and needs. Some gun safes are designed with multiple shelves, trays etc. which sometimes might means that an area can be less usable than another and that's where this product can be inserted in.
Keep in mind that this item slightly increases the air temperature inside the gun safe which means the vault has to be big enough so that the dehumidifier can be away from the firearms and ammunition since when dry they can explode. This dehumidifier comes with a mounting bracket that's quick and easy to install with a plug-in attachment whilst protecting your firearms against a lot of dangerous and harmful elements. The best part about this product is that you get a lifetime warranty to go with it.
Features:
Rod dehumidifier
Quick plug attachment
Mounting bracket
Protects 200 cubic feet
Lifetime warranty
5. Barska Safe Moisture Absorber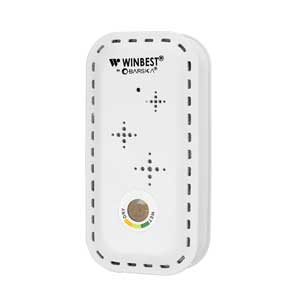 Moisture meter beads
A fold-out plug
Child and pet safe
Renewable for up to 3 Years
Barska is committed to delivering an exceptional quality product at an affordable price to customers around the world while designing and building with the latest technology, providing years of durable use. The Safe Moisture Absorber dehumidifier is an excellent accessory for preventing long-term moisture damage to your valuables, making it the perfect accessory for any gun safe or small closed space.
Forget about the messy spills and the annoying refills because this product comes with moisture meter beads that indicate when they have to be recharged by changing colours from orange when dry to green when wet showcasing it has reached its moisture absorption capacity. This electric dehumidifier has a fold-out plug that allows it to be plugged into a standard wall outlet to recharge for 12 hours and then you can put it back into your gun safe so it can work its magic in protecting your guns and valuables.
Perfect for gun/rifle safes this product is child and pet safe while being completely silent in its operation which means that if you have your safety box in your bedroom, for example, you can sleep without any disturbances. Your dehumidifier is renewable for up to three years. The Barska Absorber can prevent long-term damage to your valuables which makes it an option to consider.
Features:
Rechargeable
Moisture meter beads
A fold-out plug
Child and pet safe
Renewable for up to 3 Years
6. Zarpax LV-A300-US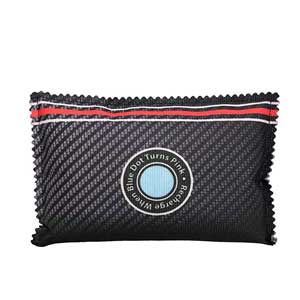 Eliminates Moisture & Odours
Reusable
Charging Indicator
Carbon-Fibre Print Design
ZARPAX is an InnoGoods International BV brand that since 2006 has aimed towards bringing customers the most innovative dehumidifying products which are sold throughout the world in over 20 countries. They strive to offer the very best in product quality, on-time delivery and customer value.
The innovative Zarpax LV-A300-US dehumidifier battles this problem fearlessly, attracting excess moisture like a magnet and effectively absorbing it so your valuables aren't damaged. This product will also eliminate any bad odours that may have accumulated in your gun safe while ensuring that your belongings are rust-free.
Coming with an indicator that turns pink when it needs to be recharged and will turn back to blue when it's done being charged. You don't have to refill it, simply put it in the microwave for 6 minutes, and moisture will evaporate away and be ready to use over and over again. Forget about the nasty leaks or stains that might cause damage to your valuables inside the safety box because this product effectively traps moisture and drastically reduces relative humidity.
Zarpax is a company which products absorb moisture while being reusable with no refills needed with a small and compact size that will easily fit in any gun safe. Since it's non-electric, you don't have to worry about drilling holes for cords. There isn't even an installation process since all you have to do if put it inside and let this carbon-fibre product do its job.
Features:
Eliminates moisture & odours
Reusable
Charging indicator
Carbon-fibre print design

7. Liberty Safe Rod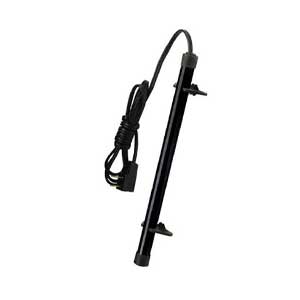 Circulates warm, dry air
Dehumidifier rod
Mounting hardware
Top Seller
Liberty Safe and Security Products is the number one seller of residential safes in the U.S. The company offers the broadest line of home, gun, office and commercial safes available for anyone. They've expanded in creating the perfect safe accessories so they can be protected from all sorts of damage.
This dehumidifier absorbs moisture within the gun safe to prevent rusting of metal valuables while heating to a surface temperature of around 100-120ºF which creates a natural convection that slowly circulates warm, dry air throughout an enclosure on a 24-hour basis. When the temperature inside increases to several degrees above the ambient outside the heated air forces bring the moist air outside through the small cracks on safe doors, leaving the dry air inside.
For the dehumidifier to work effectively, it has to be horizontally mounted at the bottom of the safe. Keep in mind that lowering the humidity is a slow process, and it might need a week or two. Liberty recommends purchasing their electrical outlet kit in order to plug it in which comes standard on all Franklin safes and higher.
Liberty strives to achieve high quality in every product put out because not only your firearms need care, your gun safes do too. Even if you don't live in a high-humidity area, you want to prevent mold, mildew, corrosion and rust, so your firearms and valuables are protected from damage in the years to come.
Features:
Circulates warm, dry air
Dehumidifier rod
Mounting hardware
8. Ivation 35 Pint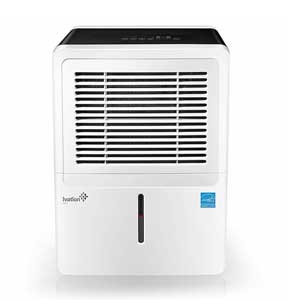 Easy Operation
Bright LED Display Indicator
Eco-Efficiency
Auto-Defrost & Auto-Restart
This Energy Star dehumidifier removes 50 pints of moisture a day in areas up to 3,000 square feet which is impressive for a product that can fit inside of a safe. Fitting in most large gun safes, this premium dehumidifier comes with an extra-long cord that doesn't need any extensions.
With the simple LCD display, you get easy operating settings and great filter and reservoir alerts while the built-in meter accurately displays the ongoing humidity level in the room, enabling you to set your ideal standards for automatic moisture control that suit your lifestyle and save energy costs.
You can choose from two different fan speeds, regular and turbo for optimal comfort. This powerful dehumidifier prevents mold, mildew, dust, allergens, and odours for healthy air with an easy-empty reservoir with a removable 1.3-gallon tank that features clear level indicator and comfortable handles for convenient removal and carry.
The auto-shutoff water level sensor triggers automatic shutoff when the reservoir fills, but all you have to do when that happens is to wash the reusable eco-friendly filter. With low maintenance and smooth operation, this upscale dehumidifier comes with an eco-efficient auto-defrost sensor that prevents wasted energy and protects evaporator coils. If you're looking for a high-quality product that can prevent damage inside your large safety box, the Energy Star might suit all your needs.
Features:
Eliminates moisture & odours
Low maintenance
Easy operation
Bright LED display indicator
Eco-efficiency
Auto-defrost & auto-restart
9. Remington 500 Mini-Dehumidifier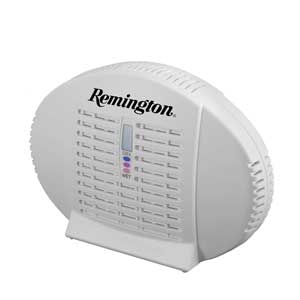 Water Crystal Technology
No Battery or Cord Needed
Non-toxic and Eco-Friendly
Child and Pet Safe
Remington is America's oldest gun maker and is claimed to be America's oldest factory which still makes its original product. The company is the largest U.S.A. producer for rifles and shotguns that has developed more cartridges than any other gun maker or ammunition manufacturer in the world. They care for your firearms, gun safes and the damage humidity can cost, that's why they've created the Remington mini-dehumidifier.
This product is compact and will fit in almost any gun safe while attracting and holding moisture through water crystal technology to protect your valuables from excessive moisture within a 500 cubic feet enclosure. You don't need any batteries or electricity which means that even if your safety box doesn't have pre-drilled holes for mounting you won't need to drill any yourself since there are no cords that need to be plugged into an outlet. Not only is this dehumidifier child and pet safe, but it's also non-toxic and eco-friendly while being able to work for up to 10 years.
Features
Protects 500 cubic feet
Water crystal technology
No battery or cord needed
Non-toxic and eco-friendly
Child and pet safe
10. MaxxDry SafeDry Dehumidifier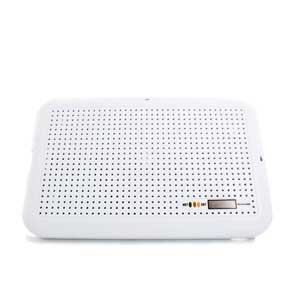 Non-Toxic Moisture-Absorbing Beads
Moisture Indicator
100% Rechargeable
Wireless
MaxxDry is a Seattle based company that started their journey with boot dryers which later on moved to other anti-moisture products like the SafeDry Portable dehumidifier. The SafeDry removes ambient moisture from gun safes, closets, cabinets and other small spaces by helping to prevent the growth of molds and fungus that cause deterioration and rot amongst precious valuables and firearms.
With a surface area more extensive than others, this affordable product absorbs more moisture very quickly. Don't worry about leaks and spills because when the moisture is absorbed, it's not going anywhere else. It's entirely safe for use in any environment since the non-toxic moisture-absorbing beads will indicate when the need a recharge. You will know that when their colour changes from orange when dry to dark green when wet.
How often you'll have to do that depends on the level of humidity in the area you live in. This dehumidifier can absorb up to 8 ounces of moisture, and when you need to recharge it, all you have to do is plug it into any household outlet for about four hours.
Features:
Non-toxic moisture-absorbing beads
Moisture indicator
100% Rechargeable
Wireless
Frequently Asked Questions
Do Gun Safe Dehumidifiers Work?
The answer to this question is simple – Yes! Let's start from the beginning when you purchase a safety box you want to make sure that your firearms and valuables are safe and secure in your home or office. But the gun safe itself can protect your weapons from everything, even though it can withstand force and high temperatures it can't help with humidity and moisture.
That's where dehumidifiers come in and save you from rust, corrosion, and mildew. Not only do dehumidifiers work but they completely remove the worry for long term damage from moisture.
Do Gun Safes Need Dehumidifiers?
Dehumidifiers are a critical element for your firearm's survival, and that's why it should be used by all gun owners, especially the ones that live in moisture-exposed regions. In time water can cost irreversible damage to your gun safe and its contents, no matter how minimal you think the exposure might be.
A lot of people put their safety boxes in the dark, damp spaces to keep them as hidden as possible, but that is a great opportunity for mold and mildew to grow. Even if you don't live in a humid environment with time, the safe will eventually begin to gather moisture no matter how careful you are. You need dehumidifiers to extend the life of your safe and its valuables, and if you are willing to pay hundreds of dollars for them, you have to be willing to invest in protecting them from moisture damages as well.
What Can You Put In A Gun Safe To Keep Moisture Out?
The easiest way to keep moisture out of your safe is to open it every once in a while for a couple of minutes, but just because you are airing it out, it doesn't necessarily mean it's going to do them perfectly. Of course, there are DIY options as well, such as silica gel packets, dry rice, baking soda, calcium, damp rid of moisture absorbent and mothballs. Which might minimize the problem but not fully get rid of it.
What happens if you live in an area with high humidity levels? What happens when you've permanently damaged valuables worth hundreds of thousands of dollars? Avoid that now buy spending just a little on dehumidifiers to protect your most prized possessions.
Where Do You Put A Dehumidifier?
For you to be able to keep your gun safe from moisture, mold and rust, you have to get a dehumidifier for your safety box but finding the right place to put it in is equally as important. Dehumidifier rods, canisters, beads and so many more, the options today are infinite, and that's why you need to find the one that will suit your needs. When you've made your decision, you can place the product at the front side, near to the door, or deep inside the safe, near to the back of the wall etc. Your best option, however, will be placing it at the bottom of the safe for maximum protection from corrosion, mold and mildew.
Final Words
When you've purchased firearms and gun safes, you've spent a lot of money on them to make sure that they are as protected as they can be, but if you want them to last as much as possible, you'll need a dependable dehumidifier. There are plenty of reasons for that such as water, corrosion, rust, mold, mildew and all sorts of other damages. You can prevent even if you don't live in a particularly humid area because moisture can get you anywhere you are.
Most models are incredibly easy to use so that they don't cost any trouble but still extend the life of your vault and valuables immensely. If you have any questions on the subject, we would love to hear them in the comments below.
Related pages: