Usually, when it comes down to self-defense and everyday carry, choosing an umbrella won't cross our minds. However, there are numerous ways to utilize a tactical rain cover and receive all the benefits that come with it. Today they aren't only used for rainy days because they offer you protection from unwanted threats just as much. This item can do so much more than keep you dry. Considering how crime keeps increasing every day, having a legal way to protect yourself and have another weapon in your tactical arsenal is a fantastic idea.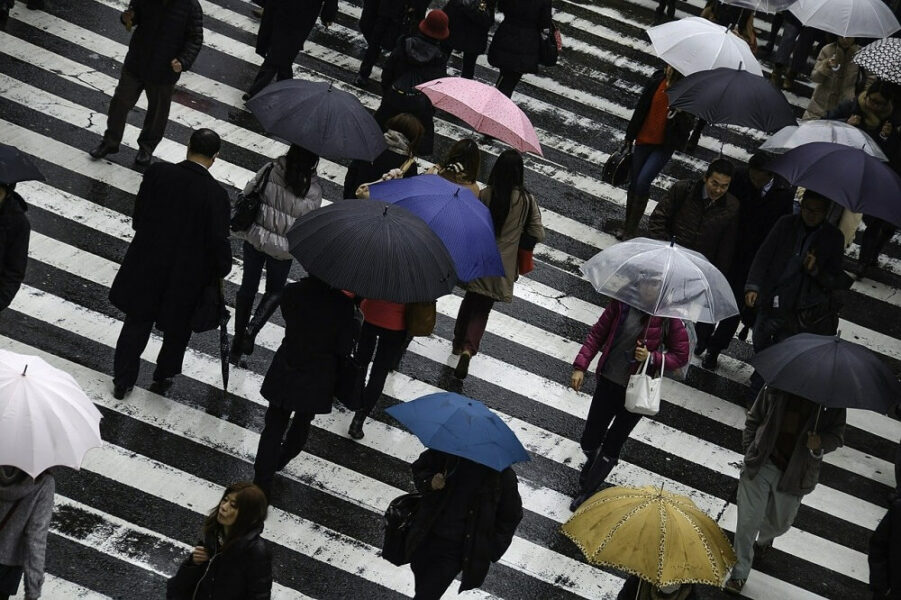 Attackers tend to pick people who don't look like much of a threat. Therefore, they will likely assume they are stronger and prepared for the situation. What they won't accept is for you to be able to use your umbrella for self-defense. Purchasing a tactical rain cover instead of a normal one will improve your safety and act as effective in an emergency.
Picking a durable and stable item will not only give you a better chance, but it might scare off your attacker. Experience shows that an unexpected resistance in most scenarios is enough to discourage your mugger from continuing further.
So without further ado, let's see what are some of the best tactical umbrellas on the market today:
1. Security Umbrella With A Round Hook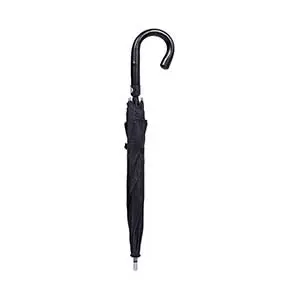 The Security item looks like any regular rain cover, but it is, in fact, a solid one with an unbreakable inner core. Perfect for self-defense, this extremely stable and durable tool is ideal for warding off blows, kicks, and all kinds of attacks. In case of an emergency, it can be used as a baseball bat or a baton to improve your safety. Built to last, the Security umbrella will not only protect you from the elements, but it will also protect you from those who mean you harm. With exceptional construction and an automatic opening mechanism, this product can bear a person's weight of up to 250lbs.
Legally, this item can be carried anywhere, making it perfect for blocking attacks or taking suitable defensive action. This product doesn't contain any unusual components and often can be used as a shield from pepper spray or hide you from street cameras. With an efficient stainless steel tip, this item is long enough to keep your attacker at a safe distance while still allowing you to defend yourself effectively in cramped conditions.
Pros
Incredibly strong
Stainless steel tip
It can protect you in most situations
In the case of loss, you can buy another for half-price
Cons
A few annoying plastic parts
2. Street Wise Security Stunbrella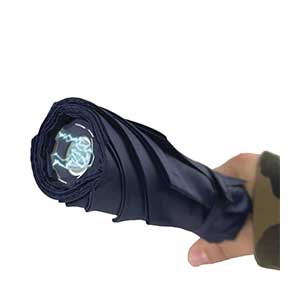 The Stunbrella is designed by Streetwise Security Products and is considered the most innovative concealed stun gun to come on the market at an affordable price. The main purpose of this item isn't to protect you from the rain but to rain down on your attacker with a powerful charge if they try and get too close. Looking just like any ordinary folded umbrella, you can bring it with you to protect you from both the rain and the sun's harmful UV rays, which will give you the best excuse to carry it around in all kinds of weather.
You can carry it discreetly in your hand, in a purse or backpack, or store it in your car, knowing that it is within arm's reach and will be easily accessible at the first sign of trouble. Additionally, the extended reach will keep the distance between you and your attacker.
Concealed stun guns always hold the element of surprise, which will provide you with a needed advantage over your mugger, and by the time they realize you are armed, they'll be on the ground. The Stunbrella has a protective safety switch and a comfortable finger-intended handle for extra comfort and security.
Pros
Includes a stun device
Protective safety switch
Rechargeable battery
Comfortable handle and wrist strap
Bright LED flashlight
Cons
Smaller size
The umbrella itself can't be used as a weapon
3. Unbreakable Walking Stick Umbrella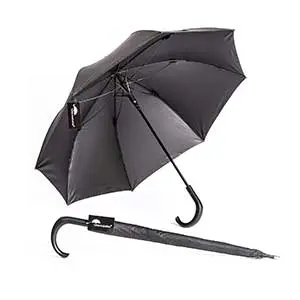 The Unbreakable walking stick was designed by Thomas Kurz, the author of many world-renowned training products for martial arts and a self-defense expert. On the market since 2004, this tactical item has offered the highest performance standards while maintaining a clean and elegant look.
It is handcrafted from the highest quality materials with impeccable quality in the rain, just as much as in the self-defense area. Unbreakable's tool is machine-made with fiberglass and polyamide and can support up to 310Ibs.
You don't ever have to feel funny or awkward with this stylish and sturdy walking stick. Considered to be as strong as a steel pipe, the U-115 will protect you from the rain and everything else. The main rod is made of a proprietary composite and has a wide crook handle, which can be free useful if a mugger decides to strike.
Never raise suspicions with the Unbreakable umbrella that is legal to carry everywhere and is backed by a 5-year warranty from the manufacturer.
Pros
Unbreakable walking stick
Made with fiberglass and polyamide
Stainless steel tip
Wide crook handle
Legal to carry everywhere
Cons
The handle might get sticky in hot weather
Higher price
4. Security Umbrella Selfdefense XXL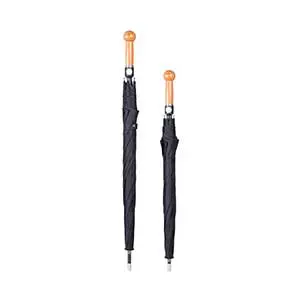 This tactical tool is much more than a regular umbrella because it's reliable in the rain, it serves as a walking cane, and most importantly, it will help you in an emergency if you have to defend yourself. With sturdy construction and a durable inner core that won't break, this will become an inseparable part of your daily life.
SelfDefense has made work hard towards creating a tool that will immediately boost your defense capabilities. You get a fully functioning, elegant item with an automatic opening mechanism with a beautifully crafted German hardwood handle.
Perfect for warding off blows, kicks, and attacks, the City-Safe will provide you with the security you need while allowing you to block and hit your mugger. Having a tool of the sort will make it so much harder on your attacker even without you having proper training because this is an item that can be used with intuitive movements. Get a new level of security with this Security product that will put your worries in the back and protect you like no other. The City-Safe tactical umbrella isn't subject to any legal restrictions worldwide. Therefore reliably protects you in your day-to-day activities and when traveling.
Pros
Automatic opening mechanism
Legal to carry everywhere
Extreme stability
German hardwood handle
It can be used as a walking stick
Cons
Some complaints about the quality
Higher price
5. Self Defense – City Safe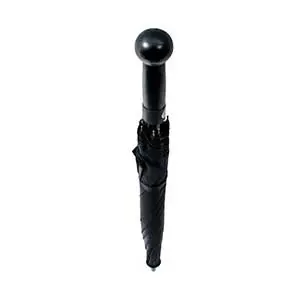 Self Defense is a brand that produces premium products that are virtually unbreakable, no matter how hard they are used. The City-Safe tactical umbrella is an extremely stable, fully functional, elegant rain cover and one of the most effective options for protection. If someone tries to attack you while you have this tool, you can block their punches and kicks, and if it gets to that, use it for painful hits and strikes.
We can securely say that this item is an excellent protector because it doesn't attract attention and typically won't provoke anyone.
This product version is long enough to increase your range and reverse your inferiority, surprising even stronger attackers. Having the influence and control of your safety is a feeling that can't be described with words. No previous knowledge is required to use this tactical rain cover with ease.
The Security umbrella is considered standard equipment by the authorities, and you can take it anywhere. If you were searching for a solution that will keep you safe on the go, such as for seniors, women, and those who aren't physically fit, you've found what you've been looking for.
Pros
It doesn't attract attention
Lifetime warranty
Stainless steel tip
No unusual materials
Intuitive application
Cons
On the sorter side
Limited reach for protection
How To Choose A Tactical Umbrella For Self-Defense?
Tactical rain covers are becoming more popular each day, which can make it hard to tell the difference between high-quality and unreliable ones. That's why we've created this guide to help you make your decision easier and less overwhelming. Here are the traits you need to look for:
Are They Durable & Strong Enough?
Considering this is a tactical item, the two most important aspects will be durability and strength. No one wants a weapon that falls apart when they need it to defend themselves in case of an attack. You'll need something that will last longer and help you during unwanted encounters. A fragile one won't allow you to continue striking and eliminating any threats you face. It won't allow you to protect yourself and the ones you love.
What Kind Of Handle To Choose?
An essential part of picking the right tactical umbrella is the handle. Choosing one with defined weight balance and ergonomics is what you need. Why? Because you need the ability to control and handle it in a situation that can impact its effectiveness and your safety. Find the perfect middle. By that, we mean to pick a heavy handle to deliver a painful blow and light enough that it won't be hard for you to swing.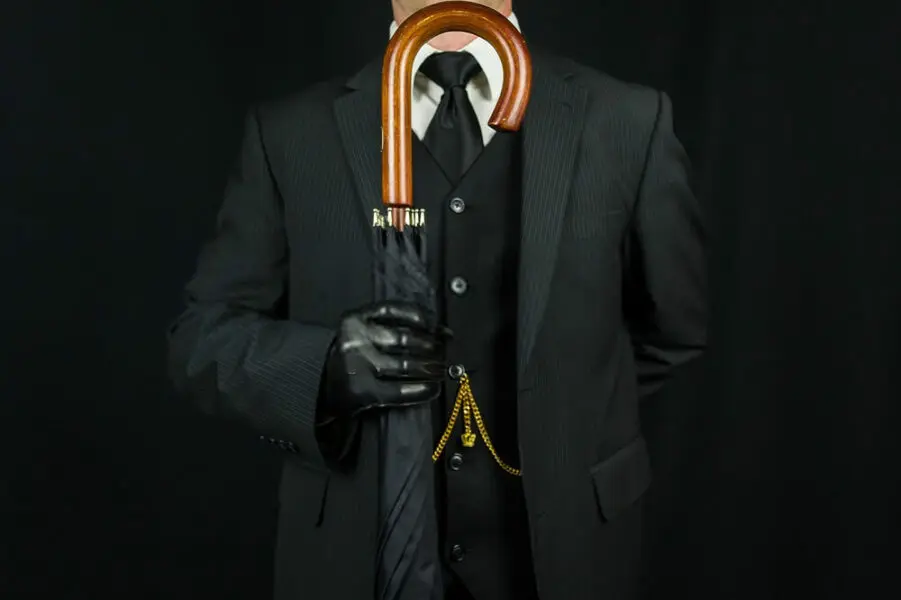 Is Hidden Weapon Good Option?
Some tactical umbrella has hidden blades, usually attached to the handle. However, even though this might make you feel secure, you should avoid them. Many places like airports, restaurants, stores, and public transportation won't allow you in with such a weapon. Don't rely on the fact that they might not see it because what happens when they do?
Is Overall Look That Important?
The overall look of the umbrella is another important aspect to think of. Drawing too much attention to yourself with a shiny-looking object is never a good idea, which is why you need an item that can fly under the radar. If you pick an object that looks extravagant and fancy, someone might want it, so pick the one that looks just like any other regular one. You never want to lose the element of surprise by picking an item that's over the top.
Frequently Asked Questions
What Is A Tactical Umbrella?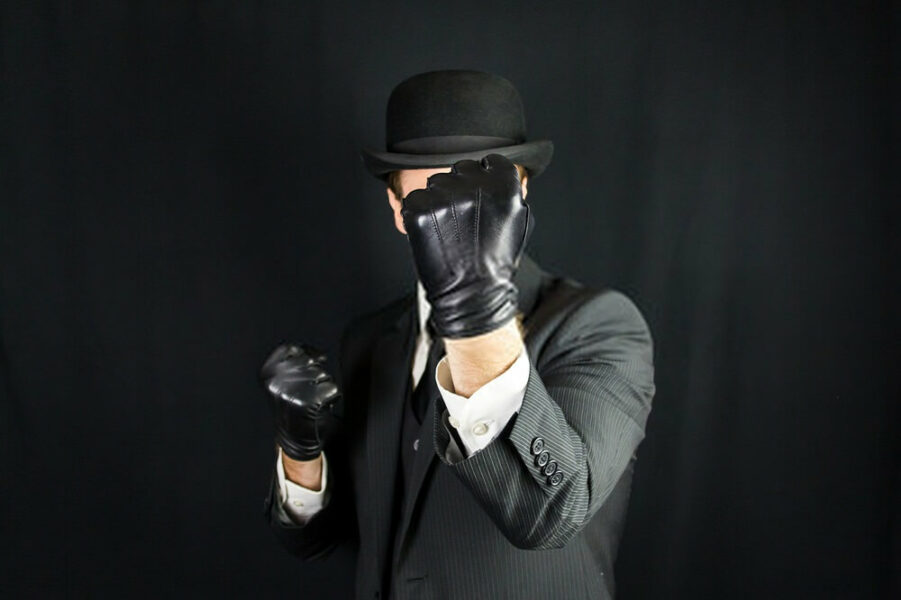 Most people will never consider it a popular subject of self-defense. However, the design of a regular one isn't strong enough because it can break from the first hit on your attacker. That's where tactical rain covers come in with a design created by experts in the field of self-defense.
Tactical umbrellas won't break or bend when you have to defend yourself. Some might have a blade hidden inside or a stun device that will completely neutralize your mugger. With its strength and indestructibility, this item can become a reliable tool that isn't subject to weapons regulations.
What's better than an object you can bring everywhere, which will allow you to protect yourself? This goes without saying but can be used as a regular rain cover and keep you dry in adverse weather conditions. Remember to pick one that won't draw attention since this is rarely a good thing. Flying under the radar will give you the element of surprise, which is what makes this tactical product so powerful in the first place.
Why Do You Need A Tactical Umbrella?
There are numerous reasons why we need a tactical umbrella. They are convenient and easy for you, but that's not all they are good for. Here are some factors you might want to check out:
Bring Them Everywhere
Most countries have highly restrictive rules towards weapons like knives and guns; that's where tactical umbrellas come in handy. When it's illegal to have a firearm with you, finding other alternatives is what you have to do. Tools like walking sticks, tactical rain covers, and solid canes are your best options since they don't have any legal restrictions, but you can still use them for self-defense anywhere you go.
No Unnecessary Attention
Getting this tactical item is very common, and due to public perception, it won't be considered a weapon. People won't suspect a thing when they see you walking with a rain cover, which is great since it won't draw attention to you. That is quite important because the less suspicion they have, the better chance you have of a surprise defense if the strike.
Ideal For Self-Defense
Everyone needs something that will help them protect themselves in case of an attack. Tactical rain covers are an excellent choice since you can bring them everywhere and still have the element of surprise if someone tries to attack. You can use it to swing, stab, poke, or even strike your mugger, which can be very beneficial and convenient in daily life.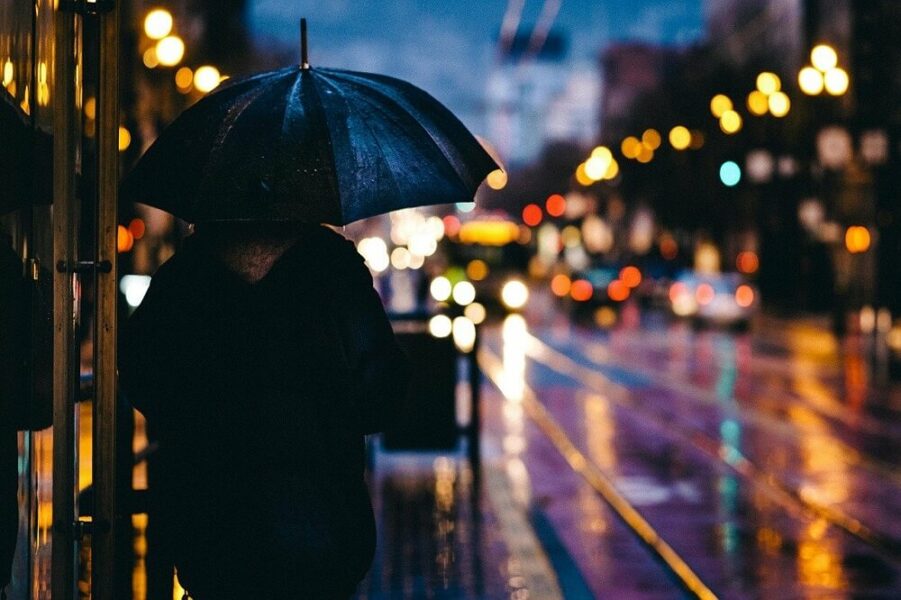 Who Needs It?
Every person needs an umbrella to keep them dry, which means everybody can take advantage and purchase a tactical instead of a regular one. Crime goes by the second, we need to have a way to protect ourselves without raising too much attention. The people who need it most are seniors, women, and people with physical disabilities living or working in unsafe areas. Tactical umbrellas aren't subject to legal restrictions worldwide, making them ideal for daily life.
How To Use It?
This isn't a self-defense course but are some basic methods for using tactical umbrellas for your protection. Without any knowledge, you can strike and use yours like a bat, and you won't go wrong. By doing so, you keep your attacker at a distance while still being able to do some damage.
Another option for using it, is by swinging it, but be careful not to lose control. Considering this is a technique that requires less practice and finesse to use. Something else that can turn very useful is the handle, which can be used as a weapon by grabbing someone's neck and constricting their breathing. Depending on the time you react, you can flip the tool around and use its tip to strike your mugger. We don't recommend you try to jab because this will allow the attacker to take your weapon.
If you aren't professionally trained, your best bet will be to swing and do damage this way since it will give you distance and will most likely scare him off. Usually, the mugger doesn't have much time to react this is your chance to surprise him, so he doesn't continue any further.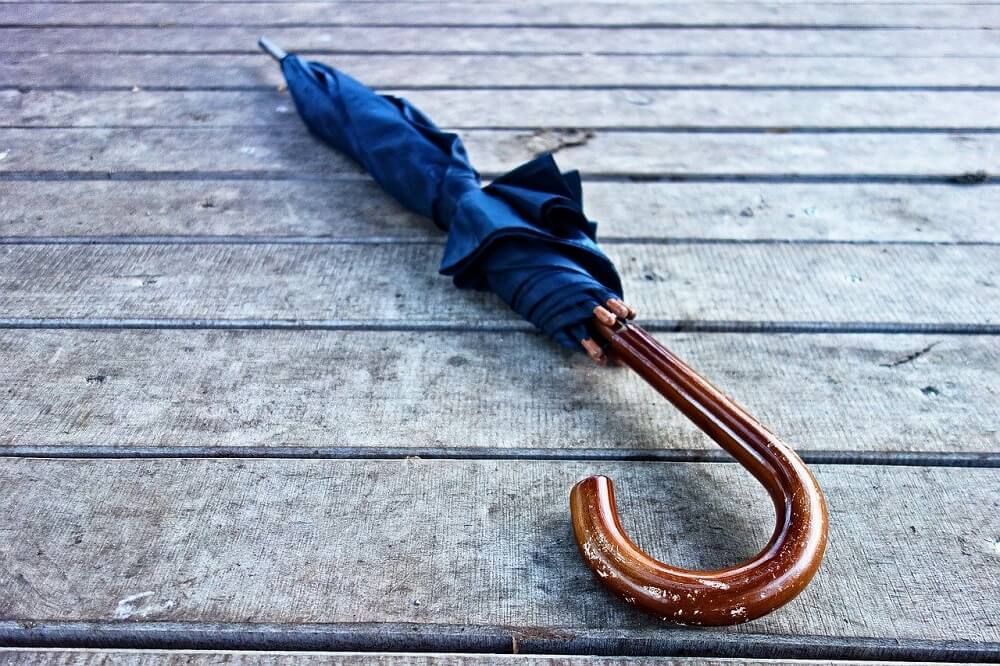 Can You Carry It Everywhere?
Unlike most self-defense weapons, tactical umbrellas can be brought almost anywhere. If yours doesn't have a blade inside, you can bring it on planes, trains, restaurants, stores, etc., which won't be possible with other self-defense items such as knives, guns, teasers, or even pepper spray.
We consider the best survival gear the one that can be with you at all times. Yes, there are more effective ways to protect yourself, but if you can't have them with you, it is a good idea to have an option that will be unexpected for your attacker. If you remember to bring it with you, that can be incredibly useful.
What Is Better – Blade Or No Blade?
Some tactical umbrellas for self-defense can have a blade inside them, typically attached to the handle. Even though they might look appealing initially, they aren't something we recommend. We think that you should try and avoid this type of weapon for many reasons. One of the most important ones is the inability to bring it everywhere. Since the blade is a weapon, even if it is super thin so it can fit inside, it's something that will often be considered illegal.
Having an umbrella with a sword will forbid you from taking it to the airport, many restaurants, stores, and even public transport. If someone notices it without you telling them, you will most certainly get in trouble, and the staff won't look kindly on you for having one of these. The regular tactical self-defense option can be carried around everywhere and will help you strike down your attacker, which is more than enough for you to be able to protect yourself.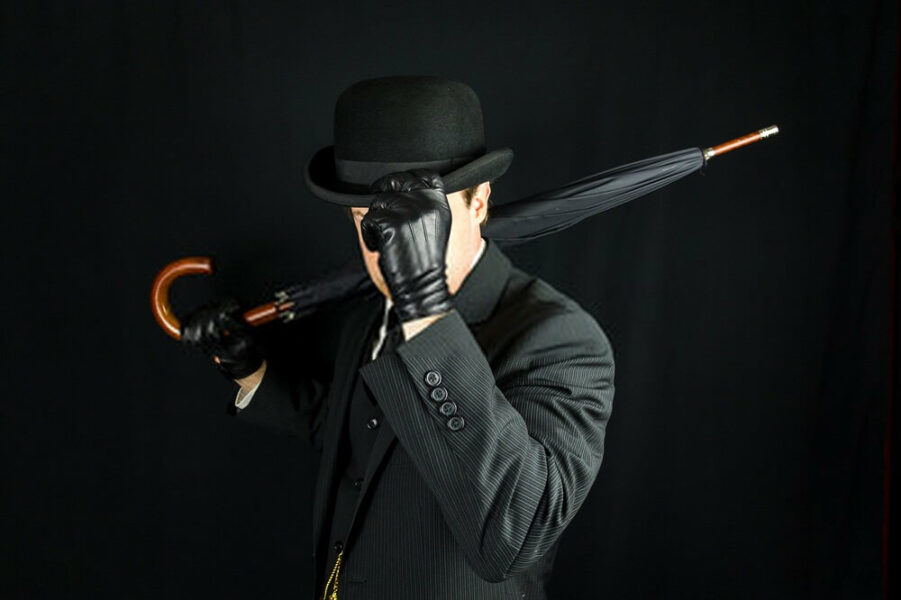 Final words
Most tactical umbrellas are legal worldwide since they are considered a "common" everyday object. They don't attract attention and can be carried anywhere. If someone tries to attack you, the element of surprise is undoubted since the aggressor won't consider a victim to have an EDC item that can be used as a weapon.
After long and careful consideration, we selected the five best tactical rain covers for self-defense. All you have to do now is pick up some necessary skills to be able to use them appropriately. As we've already shown you, there are different styles of tactical products, it's up to you to decide which one will work for you.
If you think this can become your everyday carry tool for protection, we hope you've found enough information regarding the subject in our article. Feel free to ask any questions in the comments below if we haven't answered something that interests you about tactical umbrellas.