The rise of minimalism is here! This article will show you how that can benefit you and your daily needs by introducing you to EDC Backpacks. In the most literal way, EDC means 'everyday carry' or items you use daily. EDC's philosophy is built upon the foundation of utility and preparation.
Every component of your everyday carry has to serve an objective, and it needs to be useful and accessible. Those things that you can't leave the front door without are the true essentials you need. You have to think about what you will need in your daily routine. When deciding on EDCs, you'll have to focus on durability, strength, material, quality, and high activity. Let's find the best EDC backpack for you so you are prepared for any situation your daily life throws at you!
1. SOG Ninja Tactical Day Pack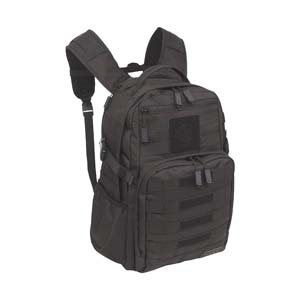 The SOG Ninja Tactical Day Pack is a practical and versatile option for everyday travels and adventures. This SOG product is a fully modular, water-repellent choice enclosed with side compression straps, bottom lashing loops, and heavy-duty MOLLE webbing for optional attachment of pouches, accessories, and tactical gear.
It consists of one large main compartment for your equipment/gear, a small pocket for the storage of flat items, a soft-lined pocket, and a zippered pocket that works as an organizer.
This affordable item stays comfortably on your shoulders due to the yoke-style adjustable and padded straps that feature an adjustable sternum slider, adding security. Also, the breathable padded mesh back gives you the needed comfort and support.
Other features include a top carry handle, zippers, incredibly durable plastic buckets, a hook and loop patch for possible customization, as well as a dual bottom grommet hole for drainage. A big positive is that this product comes with a manufacturer's lifetime warranty and its storage capacity is almost 25 liters.
The bottom of the pack features two grommet drain holes and four points for attaching a sleeping bag if wanted. The airflow is enhanced by the contoured foam back with various air channels incorporated with the airy mesh.
SOG bags provide the uncompromising style and performance expected by the customer for military use and everyday needs with highly distinguished quality and value.
Key features
Small accessory pocket for flat item storage
Organizer pocket
Velcro patch holder
Side compression straps & side pouch
Extra MOLLE
Hydration hose port
Yoked style shoulder straps with adjustable sternum slider
Padded mesh back
2. Reebow Tactical Sling Bag Pack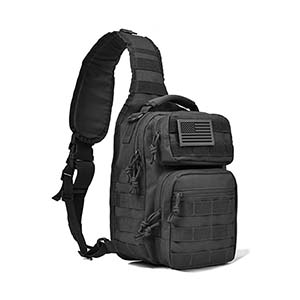 This Sling Tactical backpack is the ideal choice for a quality EDC pack on a budget. It's a small tactical rover sling pack with MOLLE webbing made of durable polyester with a large Velcro pad in the stashed main and back compartments.
The Sling backpack has an adjustable shoulder strap and two smaller straps that help reduce the swaying of the bag while moving, making it a very comfortable option for day-to-day usage or traveling.
Even though the EDC pack is on the smaller side, you can still fit your everyday essentials. This tactical option is definitely well suited for outdoor pursuits while keeping one shoulder free. It comes with a generous number of straps, clips, dividers, pockets, snaps, and loops, letting it have countless configurations for your individual needs and preferences.
Lastly, we can say that this backpack is sufficient, affordable, and accessible for all necessary items and personal belongings on a daily basis.
Key features
Large Velcro pad
Adjustable shoulder strap
Different size front pockets
Extra dividers, clips, and loops
MOLLE webbing
3. The 5.11 EDC Edition – RUSH12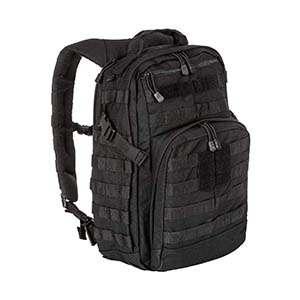 With 16 individual compartments, spacious main storage, and a hydration pocket, the 5.11 is the best choice for a durable, sturdy, and comfortable EDC backpack. It's equipped with a contoured yoke shoulder strap system, an adjustable height sternum strap, and two external compression straps with a total capacity of 24 liters.
This item is made from durable nylon threads and is water-resistant while featuring self-repairing YKK zippers and the 5.11 signature design. The 5.11 embodies those ready to protect and help people in need while crushing goals and making gear for everyone who's ready for any mission.
The RUSH 12 is perfect for hunting and recreation, active duty, or day-to-day activities. With the unmatched storage capability and SlickStick compatible web platform, the hydration pocket makes it ready for anything. Excellent for patrol, outdoor hiking, expeditions, trekking, and camping, this military pack has flag patches and glove-friendly pull tabs, as well as hook and loop nametape.
Our favorite option can be used as a multipurpose backpack, hunting backpack, range bag, or everyday outdoor one. This EDC choice is ready for whatever adventure or rescue you're on, packed full of your equipment and gear.
Key features
100% nylon threads
Self-repairing YKK zippers
16 individual compartments
Wrap-around MOLLE /5.11
Adjustable height sternum strap
Water-resistant
Hook & loop nametape
Flag patches
4. Vertx EDC Commuter Bag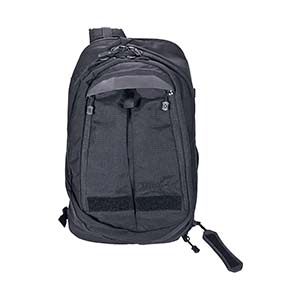 As a multipurpose EDC option, the Vertex is efficient, accessible, and useful. It shows you all the benefits of everyday carry for the prepared individual. This bag is constructed out of high-quality anti-rip nylon fabric, making it thick and sturdy. All zippers on the bag are self-repairing YKK which is great since the pull strap is directly attached to them.
The orbit strap construction of this bag is unique as it allows a fast back-to-front transition while also having side pockets for easy access.
The Vertex has a zippered flap that reveals a MOLLE panel and two loops that can be attached to the rear pack when tucked away. This commuter bag has a pouch and an admin area, as well as plenty of room for holding items. The third front pocket has a hook and loop field and Velcro pockets.
Certainly, the last pocket is the best part of this EDC pack since it has extremely rapid access to your CCW (concealed carry), making it a great option for hunting, rescues, and adventures in the wild.
Key features
Anti-rip nylon fabric
Polyester lining
YKK zipper closure
Orbital strap
Four exterior zip pockets
MOLLE panel
CCW access
5. Carhartt Legacy Classic Backpack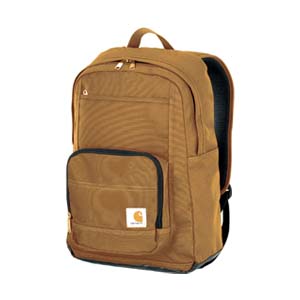 The Carhartt Legacy is made of 1200D heavy-duty polyester fabric with a durable rain defender, water-repellent, and Duravax abrasion-resistant base. This bag's main compartment has a padded laptop pocket and a tablet sleeve while still leaving enough space for other essential items.
The Carhartt Legacy also comes with two zippered pockets on the front, which are perfect for organizing smaller items. An even better feature is the contour-fit shoulder straps and padded air mesh back panel that help with comfort and breathability. Nevertheless, this option has self-repairing YKK zippers, metal hardware, and a triple stitch for reinforcement.
Carhartt Work bags and gear are completely covered against manufacturing defects in workmanship and materials, so in our opinion, such a product will never let you down!
Key features
Padded laptop pocket and tablet sleeve
Front zippered organization compartment
Contour-fit shoulder straps
Padded air mesh panel
Water-repellant
YKK zippers
Triple needle stitch
Heavy-duty polyester fabric
6. Timbuk2 Parkside Laptop Backpack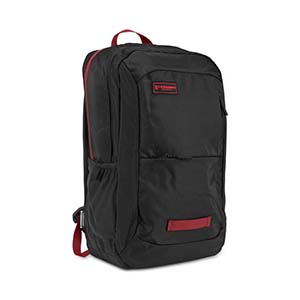 This dressed-up travel-friendly bag is made of 100% polyester fabric while driving to inspire urban mobility, enable individuality, and promote responsibility as much as continuing to be durable and functional.
It consists of three interiors and four exterior pockets, such as an internal slip pocket, a front zip pocket for keeping small items nice and tidy, an internal organization one, an elasticated external side pocket for water bottles, and a secure zip pocket. The Timbuk2 has a ventilated back panel that gives your pack breathing room while keeping you relaxed with its custom strap design for a truer, more comfortable fit.
Even though this Parkside pack is dressed up, it's not fussy, and its clever pocketing provides a place for all your personal belongings. It has a spacey main compartment that can accommodate clothes and shoes, while its external water bottle pocket doubles as a U-lock holder for days you decide to ride.
This Timbuk2 comes with an on-strap bottle opener for quick refreshments and a vista loop for attaching blinking bike lights. If you're looking for a sturdy, roomy item, this might be an option you should consider.
Key features
100% polyester fabric
Internal organizer
Pockets: 3 interior slip, 4 exterior
Ventilated back panel
Customizable fit strap
On-strap bottle opener
Vista loop
7. SwissGear Cecil Backpack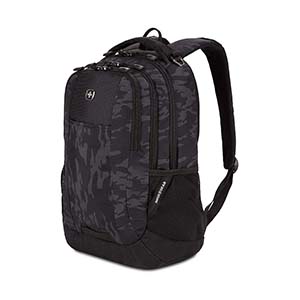 This EDC pack shows comfort on a new level with a padded airflow back panel with mesh fabric for superior back ventilation and support, ensuring a comfortable carrying experience. All brand products are tested to ensure they meet the highest standards, and this pack is no exception, coming with a 10-year warranty against defects in materials and workmanship.
Its large main compartment with a built-in padded laptop pocket ensures your technology can be transported safely and securely to its needed destination.
The bag comes with three individual compartments, two of which accommodate a laptop and a tablet appropriately. Having an organizer compartment with a key/fob clip, multiple divider pockets, and an integrated padded pocket ensures you'll stay organized throughout the whole day.
Safety is one of this pack's priorities, with a front panel web vista loop attaching a bike light or a reflector for more visibility during late hours. You can stay cool by putting your water bottle in either of the two stretch mesh side pockets and walking tall with the aid of the padded, breathable ergonomic suspension system.
The SwissGear 5505 Laptop option might be needed if you want a bag to get you through a day's work. It's excellent for students and people that are always on the move.
Key features
Built-in laptop pocket
Organizer compartment
Multiple divider pockets
Airflow back panel
Front panel web vista loop
Stretch mesh pockets on the side
Ergonomic suspension system
8. Direct Action Dragon Egg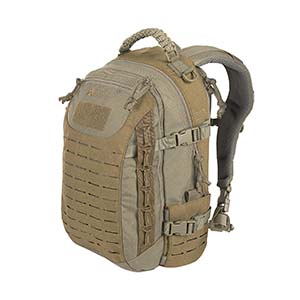 Direct's Dragon Egg is made for the high-end user with its lightweight and versatility, designed for advanced military and law enforcement operators. With a 25+ liter platform suitable for the role of an EDC pack while its Egg shape allows it to have a smaller height and width than other bags with similar capacity making it more comfortable with belt kits or ballistic.
This product has a unique laser-cut MOLLE/PALS system, making it lightweight, snug-free, and non-water absorbing while providing increased comfort for the users.
The pack offers front pockets with an internal compartment for organizers, a Velcro ID panel, a detachable waist belt, side pockets with elastic, the main compartment with an interior pocket, a back compartment with a padded sleeve, including heavy-duty YKK zippers, and Duraflex hardware.
It's made out of coated Codura fabric that helps prevent detection with night vision which makes it a premium.
With its unique patented Combat Vent System, the backpack's contoured foam profiles with multiple air channels and airy mesh enhance the airflow to help prevent heat build-up and sweating. It has a suspension system based on S-profiled shoulder straps and an internal stiffener in the back, accomplishing a great bag for hiking and traveling.
Key features
Unique combat vent system
Laser-cut MOLLE/PALS
Lightweight and snag-free
Water-resistant fabric
Belt kits
Velcro ID panel
Detachable waist belt
Heavy-duty YKK zippers
Duraflex hardware
Internal organizer
Paracord drag handle
9. Elite Survival Systems Echotm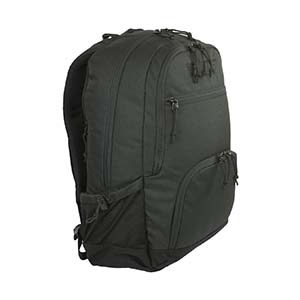 This Elite choice is designed for everyday use within an everyday budget. It's constructed of denier nylon with YKK zippers and a covered zipper chain with a large main section in which you'll find a padded laptop compartment.
The back panel is padded and vented, while the spacey front compartment comes with MOLLE webbing attachments. This backpack is supposed to be lightweight while having a padded bottom that helps protect your contents and everyday items.
It has a pass-through concealed carry holster compartment, a zippered eyewear pocket on the front of the bag with soft interior lining, dual water bottle pockets with drawstring retention, and a zippered admin pouch on the front that provides quick and easy access to your daily essentials.
The Echotm has a zippered concealment compartment with an internal holster, accessed from both sides while having substantial backpack straps with enclosed cell foam padding and quick-release buckles.
However, some customers think that the bag's quality is flimsy and the buckles are cheap, making it easily breakable, which might not show the best workmanship of this product.
Key features
Zippered eyewear pocket
Dual water bottle pockets
Substantial backpack straps
Quick-release buckles
Zipped admin pocket
Padded laptop divider
10. Vertx Gamut 2.0
The Vertx Gamut is made of bonded nylon thread throughout with critical seams and attachment points for extra durability and has abrasion-resistant mesh used on its internal pockets. It has YKK self-repairing nylon coil zippers throughout and a 3D molded foam back panel enhancing airflow.
This daily backpack comes with a main compartment with an adjustable padded sleeve, four gear slots, two abrasion-resistant zippered mesh pockets, adjustable padded shoulder straps, a waist belt, and hook and loop compatible accessories.
Vertx's main part opens up to 180 degrees, making it easy to load and access gear, while the dual snaps prevent it from opening more than desired.
The zippered side compartments open towards the body for improved security and enable the organization of your admin gear with a total of two mesh pockets and seven drop-in pockets. This bag's front flap can be configured as an external sling to carry larger items making its full capacity around 25 liters. A plus is the weapon-compatible concealed carry platform with loop lining and rapid access pull tab.
The Vertx loads of internal and external slots and pockets keep all your gear safe, organized, and where you expect it to be when you look for it.
Key features
Cordura nylon
Adjustable padded laptop sleeve
Four gear slots
Two abrasion-resistant mesh pockets
Zippered admin pocket
Dual snaps
3D molded foam back panel
Adjustable shoulder straps & waist belt
Hook and loop accessories
How to choose the best EDC Backpack?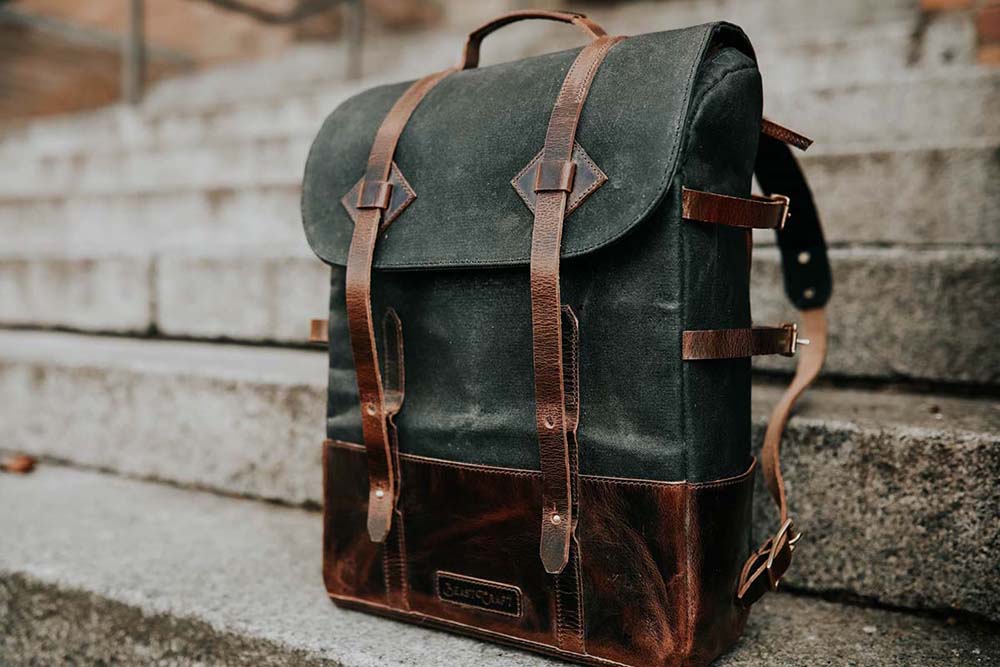 When you start exploring and looking for the best EDC backpack, you'll have to look for a few things, such as comfort, access, construction, modularity, materials, hardware, and aesthetics.
Comfort – you'll have to think about comfort since you are the one that's going to carry the backpack all day, so search for products with suspension systems to transfer some weight off of your shoulders and find what works best for your body type and preferences.
Access – is a very important aspect when you're making a choice. Check if the backpack has a big compartment and a few smaller ones for easy access. 
Construction – the bag's structure is something that can be difficult to decide on for the untrained eye. That's why you should look for the type of thread brands use and search for nylon thread. 
Modularity – is what makes a bag 'tactical,' and that's why the MOLLE (Modular Lightweight Load-carrying Equipment) system is something to look out for.
Material – is what makes the bag stand a beating, and the general choice should be to pick a pack made out of nylon fabric and not polyester. 
Zippers and hardware – are also crucial because they can make or break your purchase. 
Our advice is to review the specifications and check for brand names. Even though EDC packs are made for function, that doesn't mean that there is something wrong with checking up on the aesthetics of a backpack and choosing the color and pattern you like.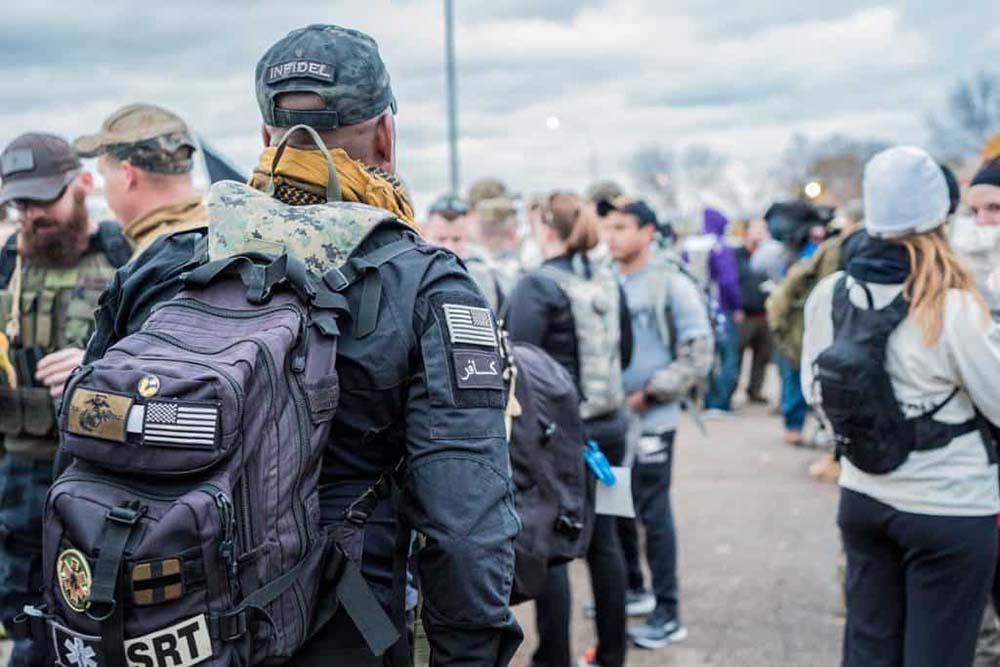 Frequently Asked Questions
What will you use an EDC backpack for?
Firstly, you need to think about what expectations you have from a pack and exactly what you have planned to use it for. Because with EDC bags, it all comes down to volume and organization. Usually, most people look for packs between 15-25 liters, and if you are one of them, then the everyday carry should be your sweet spot. 
If you like your belongings organized, tactical bags come in handy with different compartments, extra pockets, hidden slots, and more zippers. But of course, this also means additional construction and material, which makes the product's price and weight go up.
What are the advantages of the EDC approach to my belongings?
Everyday carry backpacks have a lot of advantages such as convenience, comfort, safety, preparedness, personal expression, and long-term savings.
Convenience is an important aspect since you add more tools to your daily routine, making your life easier and better, giving you an improved overall experience but also easy access since the bags have organizers and different compartments. These products come with great safety measurements making your life less stressful.
Self-reliance is crucial, and with versatile backpacks, you'll be prepared for unexpected situations. What you carry and what you use comes down to individualism and self-expression while becoming coordinated and improving your day-to-day life. Most packs come with a lifetime warranty. They are also an excellent long-term investment for achieving a balance between value and quality.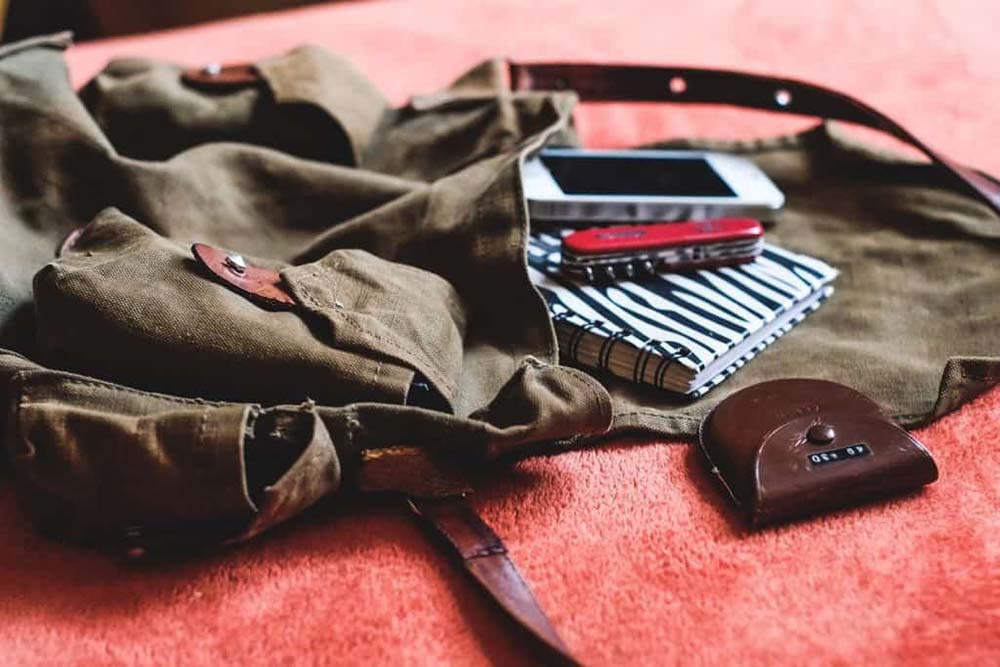 What should I carry in my EDC backpack?
There isn't a step-by-step solution because different people use diverse essentials, but we'll share our opinion on developing a system for essential items. For the most part, the essentials are our phones, wallet, keys, watch, knife, flashlight, multi-tool, pen, and paper.
Today smartphones are a must since they reduce the need to carry a lot of items. However, what we need to remember is that the world doesn't work completely digitally.
The wallet itself might not be the most important item, but what we carry inside sure is, and that's why it has a curtail purpose to protect our personal information. We can't leave home without keys, so that's important as well. Even if they might be noisy and clunky, we still need them.
Not everyone will carry a knife, but we have to keep in mind that no app breaks a box down, and that's why it's important to view them for their practical use. The multi-tools embody the EDC lovers' utility, versatility, and portability while making daily tasks easier and more valuable.
Is it necessary to carry all this stuff every day?
Not really. Everyone finds different things useful, and that's why you should pick the items that fit your personal needs because no two people are completely alike. The perfect backpack for you consists of what you need conferring to your lifestyle, profession, and daily routine.
When picking those things, think of what you should carry so all the bases are covered. Essentially a regular backpack should be functional, reliable, and accessible. Don't forget that a great EDC displays the foresight to bring what's necessary and leave behind what's not!
Final Words
Deciding on the best EDC backpack is essential because, after all, it will be a big part of your daily routine for years. That's why you have to be sure it suits requirements and tastes, both from a functional and aesthetic point of view.
Don't forget to check on your usual bag and figure out what items you really need and which ones you don't. The best EDC backpack needs to be comfortable, durable, and sturdy. If that's what you're looking an everyday carry backpack won't disappoint. That's why you should stop struggling with what you should carry and choose one of these exceptional packs and be able to fit all of your EDC essentials in one accessible and easy-to-use product. You never have to feel unprepared again!
If you would like to share your experience or have a question regarding the subject, feel free to drop us a comment below.