Let's look at the Foxx Holsters Glock in the IWB waistband holster. It's a durable product that deserves your consideration. Let's take a deeper look: 
Foxx Holsters Glock Review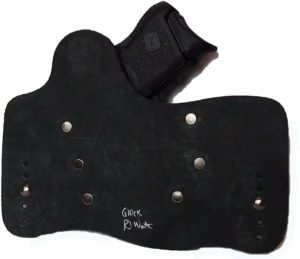 The Foxx Holster brand is always amongst the top contenders on the market regarding many types of holsters – from concealed carry to military and police use. They are known for top-quality craftsmanship and durable structure – not one to let you down in the heat of a moment. 
Features:
The Glock Foxx Holster is designed for in-waistband (IWB) concealed carry. It is a hybrid-style holster manufactured with top-level vegetable leather and 0.060 Kydex for extra durability. 
The belt clips are made of spring steel and can be easily adjusted for your preferences in ride height and cant. It can easily be tucked in as well, and the holster is precision-molded to fit the specific Glock model you own. 
The holster can be worn IWB between 3 and 5 o'clock for maximum comfort. Muzzle protection is built-in on every Foxx Holster model.
The only issue we could find, which is not specifically a fault on its own, is that the back leather surface can be a bit rough at first. It will usually wear out after a few uses, but if it bothers you, a little sanding with sandpaper can go a long way.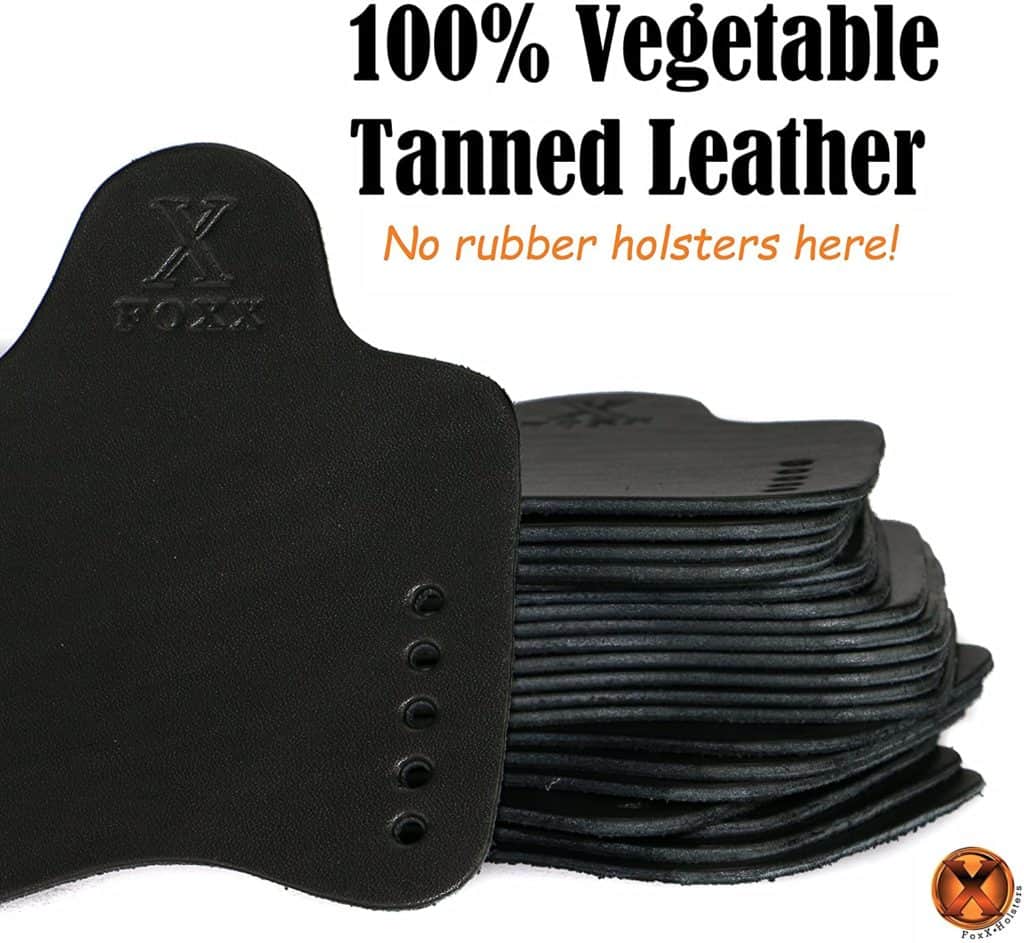 Pros
Great price shipped
Excellent build with high-quality materials
Tuckable and great fitting
Strong Kydex and spring steel belt clips
Muzzle protection 
Cons
The back leather surface can be a bit rough in the beginning
Requires a tight belt – it can slide down if it's loose
Final Words
Overall, the Foxx Holsters Glock IWB concealed carry holster is an ideal candidate for your waist. It tucks securely, and it can hold your Glock securely. It has a solid build, and it is proudly made in the USA from high-quality materials. 
The back surface can be a bit rough – that's the only downside we could find, but it will usually wear out after a few days of use. For the low price of the Foxx, you can't go wrong with it – highly recommended.