Tactical boots play a pivotal role in the effective and proper execution of your mission, this why you ought to give this matter due consideration. It's with this in mind that we intend to make the process easy for you by showing you the important features and factors to consider before you make your next purchase for your tactical arsenal.
These features fall into the four categories mentioned below:
Traction
Durability
Flexible uppers and soles
Breathability
Mission-Based Tactical Boot Selection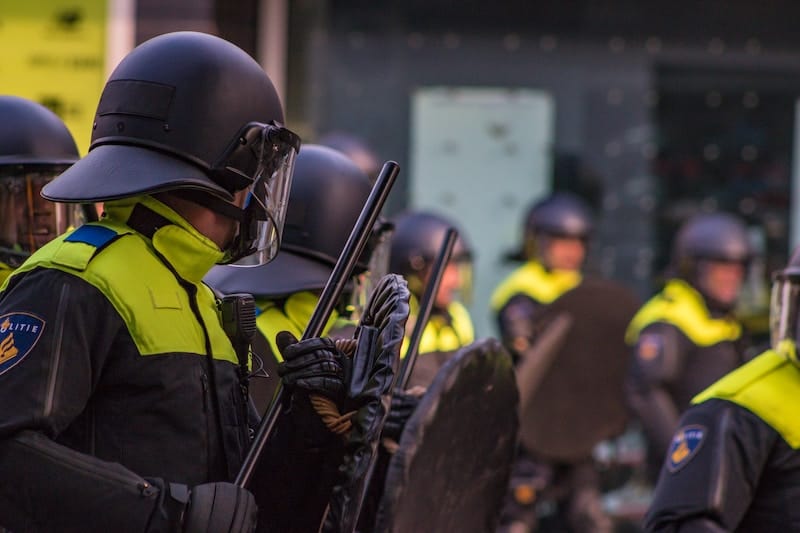 There are many factors to consider while choosing the appropriate boots for your mission, whether you're a firefighter, military personnel or police officer you need agile and sturdy boots to face your mission head-on.
Police Use
Law enforcement officers need to conform to the uniform regulations, in this case, black is often the most ideal color. For this purpose, you need mesh, full-grain leather boots that are professional and lightweight. The other feature to look out for is the well-cut treads for traction purposes.
Military And Army Use
For the military pros, things get a little complex here. There are various branches in the military and each of them has different uniform regulations. In most cases, the tactical boots are required to be mesh and suede, with different color requirements. Breathability, durability, and comfort also play a huge role here, you don't want tread across rugged terrain with some low-quality boots. We strongly recommend boots that have the solid arch support that will be comfortable in any demanding mission.
Firefighters
For firefighters, there are certain regulations and rules that govern the kind of tactical boots they can wear. In most cases, there are certain boots that have the capability to protect you from fluids and hazardous materials. Station boots work well for firefighters, they're built with a steel toe and waterproofing features that comply with the regulations.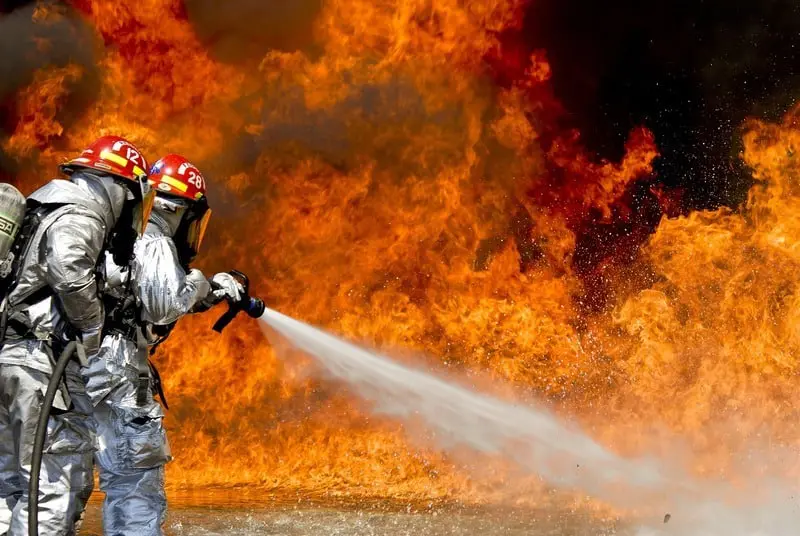 The Importance of Having Combat Boots
Maybe you're not in any of the following categories mentioned above. However, you don't need to be part of those professions for you to purchase boots. Combat boots are ideal for many purposes and professions, even for recreational purposes. Some of the activities that might call for combat boots include:
Hiking in rough terrains
Treading across hazardous grounds
Working in demanding environments
While engaging in activities that threaten your ankles – like holster carry, pulling and more.
Lifting heavy loads
Consider The Comfort You Need
In your quest to find the appropriate tactical boots, comfort is key. The idea here is to get boots that will leave you feeling comfortable after and during the pre-destined activities. You don't want to have blisters or stress on your joints and tendons. The boots need to strike a balance between tightness and looseness, thus fitting you well.
The outlined features that we've mentioned below are just a set of guidelines that will go a long way in helping you get the best tactical boots for your needs, these distinctive features are a great determinant in how the boots handle different types of conditions and elements that's why you need to greatly consider them. These features include:
Kevlar-reinforced heels
Kevlar uppers
Sausage laces
Cushioned midsoles
Shock mitigation system
Waterproof membranes
Non-metallic shanks
Moisture-wicking lining
Steep heel-to-toe drop
Zippered closures
Ortholite footbeds
Slip-resistant outsoles
In your quest to find the best tactical boots, remember that you need to approach the search from three perspectives:
What are your mission requirements?
What do you feel comfortable wearing?
What features are going to bring the most benefit?
If you consider these factors, you'll be a better position to make the best decision pertaining to the right fit for your mission.
The Great Outdoors and Tactical Boots – Compatible?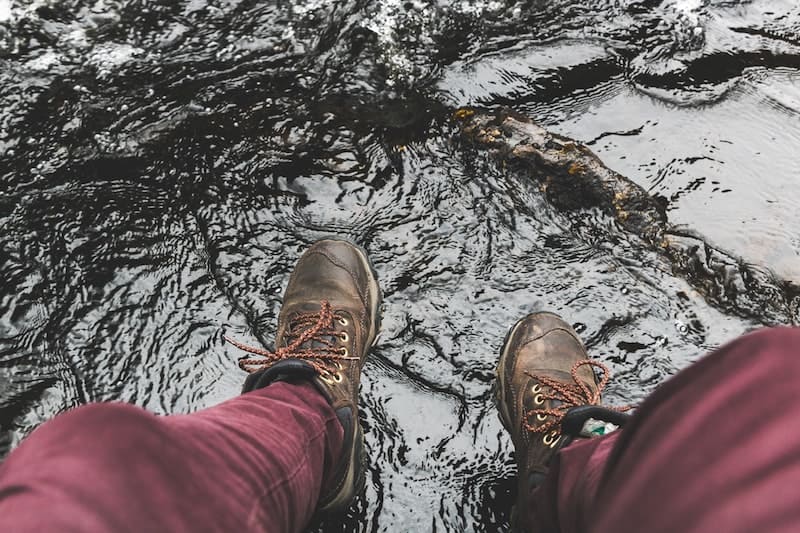 The point we've been trying to pass across to you is that the surrounding environment will dictate a great deal on the kind of boots that you'll choose to go for. The fore-mentioned criteria will help you a great deal as you're trying to get the most out of your boots.
We started by clarifying the fact that there's no such thing as one size fits all, that's a mere pipe dream in the realm of tactical boots. The kind of terrain you'll be operating in will tell you what the ideal boot for such conditions is.
As you lay out the options, pay close attention to these aspects of the playground in which you'll be operating in.
Account For The Climate And Environment
The otherwise practice that you need to keep in mind is the kind of weather you'll be facing. Is it extreme cold or hot weather?
In most cases, you'll find that waterproof boots are the best since they keep most of the potential climate conditions in check. You might also need to have a GTX (Gore-Tex) which is a Teflon-coated membrane riddled with millions of openings that ensure your feet stay dry.
The GTX feature keeps the outside moisture where it belongs while it gets rid of the sweat from within. You can now see why it's a viable choice for warmer climates. Word of caution, it's advisable to keep the GTX away from direct sunlight, if you expose it to the prolonged sun it will deteriorate and start malfunctioning.
The Most Important Parts of A Tactical Boots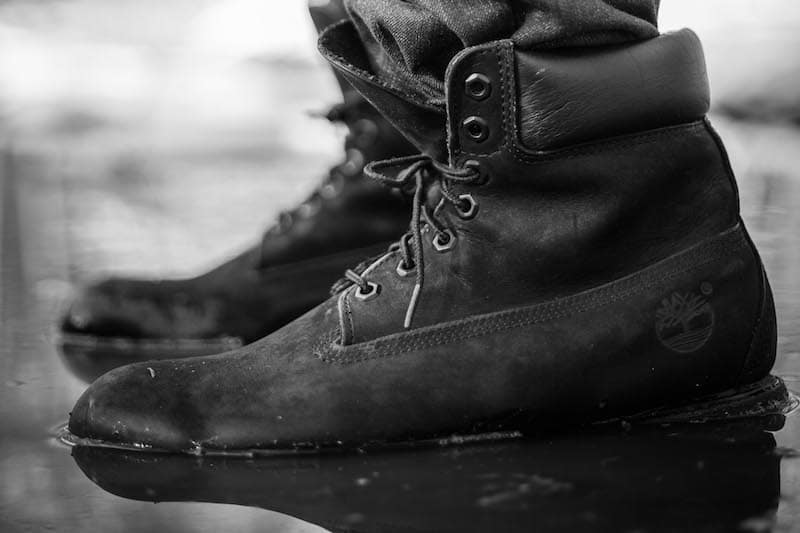 It's an important affair to really get an understanding of how these bad boys look on the inside and outside.
Uppers
Talking about the upper part of the boot, we're talking about the upper portion of the boot. This is a very important part to consider because the material with which the upper boot is made of determines other factors such as:
Water-resistance capabilities of the boot
The weight of the boots
Abrasion
Durability
Breathability
Some of the materials that make-up the uppers of most boots include:
Synthetics
Materials such as nylon, synthetic leather, polyester.
This is perfect for making waterproof tactical boots, they're lighter and cheaper. They also take less time to break in compared to leather and as a result, they wear off faster.
Full-grain leather
Leather scores highly when you consider aspects such as water resistance and abrasion. It's also very durable, the only downside comes into play when you consider breathability. It's suitable for rough terrains where heavy loads and long hikes are involved. It also takes some time to dry compared to other synthetics.
Nubuck Leather
What we have here is the buffed leather the type you often find in suede resemblance. The only difference between this and the full grain leather is that this is more flexible compared to the full-grain leather.
Split-grain Leather
This is just a perfect combination of leather and nylon, this blend brings in the element of breathability and also reduces the weight of the boots. Considering the aspect of water and abrasion resistance, it does not do very well. But its considerably cheaper.
Midsoles
This one's play a crucial role in how the boots perform, they work by improving the cushioning inside the boots, and they also act as shock buffers thus determining the stiffness of the boot.
Some of the materials that make-up the midsoles include:
Polyurethane
This material is sturdy and firm thus it's durable and costly.
Ethylene-vinyl acetate
This material is cushier and lighter. It's cheaper compared to the polyurethane, the other thing is that it's also waterproof and shock absorbent and thus offers good protection from objects that are sharp.
Outsoles
Most of the soles in tactical boots are usually made of rubber, there are others that are made of materials such as carbon which provides extra stiffness. However, this is not always the case.
The leading sole at the moment is known as the Vibram soles that are made in Italy, these high-quality soles have almost become an industry standard. They offer some great benefits that include:
Lightweight
Durable
Non-marking
Slipping and oil resistant
Resistant to most industrial substances
Whenever you spot the "Vibram" emblem at the bottom of the shoe, just know that it's a good thing.
What Makes Combat Boot Quality?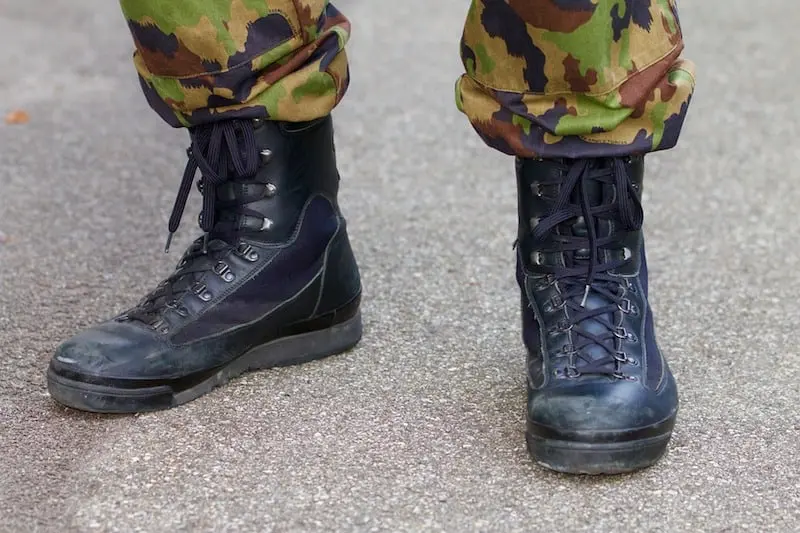 Toe protection
Quality tactical boots have this feature comprising of composite or steel protection mechanism. With time the former has become the industry standard.
Lug Pattern
You can just call this the crampons, though they're built-in. This feature is put in place for better traction or grip. If you're operating in areas where there are the debris or swampy conditions, you need them to be smaller so that they don't collect build-up.