Boot knives can come in a variety of shapes, sizes, and colors. It's important to know what your needs are so that you're purchasing the right knife for you. If you need something simple and small that will be quick to deploy in an emergency situation, then a boot knife might just the right option for you. But how to choose one and what are the best brands and models on the market today?
That's the question we'll try to answer in this article so without further ado, let' see what are the best book knives on the market today:
1. CRKT Sting Fixed Blade Boot Knife – Our Choice
The CRKT Sting Fixed Blade Knife is a tactical knife that's perfect for everyday carry by adults. With a black, foldable, and fixed blade made of 1050 HRC 54-55 carbon steel, this knife means business. Its dual plain edge and spear point shape are hot forged and precision ground, while the black powder coat finish provides enhanced corrosion resistance.
The knife's glass-reinforced nylon handle is designed to fit your bare or gloved hand perfectly, with thumb detents for added grip, balance, and heft. And at 7.3 ounces, it's got a solid weight to it, too. The Sting also comes with a glass-reinforced nylon sheath with mounting options for versatile gear attachment, and there's even a large lanyard hole for easy carrying as a neck or wrist knife.
Crafted by A.G. Russell of Rogers, Arkansas, this knife is designed for defense and versatility. It's virtually indestructible and comes with a limited lifetime warranty covering any materials or workmanship defects.
The CRKT Sting Fixed Blade Knife is a high-quality knife built to last and ready to take on any environment. And with a blade length of 3.197″ (81.2 mm), an open length of 6.85″ (173.99 mm), and a weight of 7.3 ounces (207g), this knife has the specs to back up its tough exterior. The Sting also has a blade thickness of 0.137″ (3.48 mm), a double-edge grind, and a sheath weight of 2.4 oz (68.04g). It's a reliable, durable, and versatile knife that's ready for whatever life throws at you.
Pros
Built to last
Good handle
Lanyard hole
Lifetime warranty
Cons
It might be a bit heavy
It might be illegal in some states
2. Rothco Raider II – A Knife Worth Considering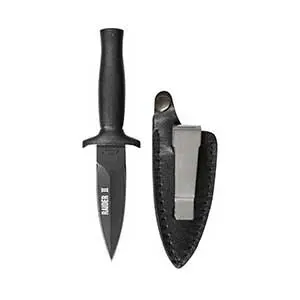 Rothco's Raider II Boot Knife is a must-have for anyone who enjoys hiking, camping, or any outdoor activity. The knife features a 3-inch stainless steel blade with an overall measurement of 6 1/2 inches. The package includes a sheath that can be attached to the upper of your hiking boot, clipped to a belt, or even a pocket on your backpack. The sheath has a safety snap to keep the knife secured until ready for use.
Designed in classic dagger style, this knife is a practical and affordable option for those in need of a reliable backup weapon. Historically, the boot knife has also been called a gambler's dagger. Despite its low cost and small size, this boot knife is guaranteed to provide years of reliable service.
This Raider II Boot Knife is made from stainless steel, a material known for its durability and resistance to corrosion. This ensures the knife will last through tough outdoor conditions and won't easily rust or tarnish over time.
In terms of its design, the Raider II Boot Knife is sleek and easy to conceal. Its small size makes it perfect for outdoor activities where mobility and agility are key factors. It is also lightweight, making it easy to carry around on long hikes or camping trips.
Overall, the Rothco Raider II Boot Knife is a versatile and reliable knife that is perfect for anyone in need of a practical and affordable backup weapon. Its durability, easy-to-conceal design, and affordability make it an ideal choice for anyone who loves spending time in the great outdoors.
Pros
Very affordable
Secure sheath clip
Excellent durability
Small enough for boot carry
Cons
It doesn't always arrive sharp enough
A bit on the small side
3. SOG Snarl Small Fixed Blade Knife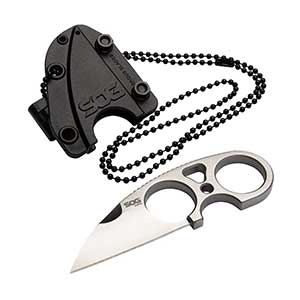 The SOG snarl knife is a versatile, full-tang blade that is suitable for tactical, hunting, or everyday use and is accompanied by a protective sheath. This remarkable tool measures 4.3 inches in total length, with a 2.3-inch blade and a weight of 1.9 ounces. Crafted from high-quality 9CR18MOV stainless steel and adorned with a satin-polished finish, the SOG offers a blend of durability and elegance. Its discreet design and near-indestructible nature make it a reliable companion in various situations.
Equipped with a kydex sheath and a utility neck chain, the SOG knife offers a multitude of carrying options. The sheath and handle are thoughtfully designed to enable effortless clipping, allowing you to wear the knife around your neck if desired. Jason Brous, the creator of the SOG, devised a multi-grip concept that features an oversized blade ring finger choil, a ring pommel, and jimping. This innovative design affords a range of grip possibilities, positioning the SOG as an exceptional tactical choice.
The sheath and clip design facilitates easy boot carry, ensuring that the knife remains within reach and can be quickly accessed when necessary. SOG emphasizes the importance of proper blade maintenance, as diligent care will prolong the life of your knife. In the event of any issues with the blade, customers are encouraged to contact SOG for repair or replacement services. Based in Seattle, the SOG brand
Pros
Lightweight and portable
Sturdy construction
Ideal balance and symmetry
Tactical design for secure grip
Includes a ball chain and sheath
Cons
Handle made of stainless steel
May feel slippery to some users
Size may be too small for certain preferences
4. Smith & Wesson SWMPF3BR 9″ Fixed Blade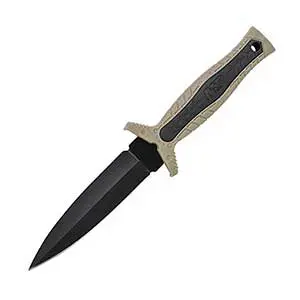 Smith & Wesson SWMPF3BR is a high-quality tactical knife designed to meet the demands of professionals and outdoor enthusiasts. It is a knife you can depend on for any situation, whether in the field, on the job, or simply going about your daily life. With an overall length of 9 inches and a blade length of 4.6 inches, it may seem larger than other knives, but this size allows for greater versatility and functionality.
The blade of the S&W SWMPF3BR is made from 8Cr13MoV Black Oxide High Carbon Stainless Steel, which provides exceptional strength and durability. This type of steel is known for its ability to retain its sharp edge and resist corrosion, making it ideal for everyday use. The handle of the knife is black and rubberized, providing a comfortable and secure grip that will fit comfortably in any hand.
To ensure that you are always prepared, the knife comes with a leather boot or belt sheath that makes it easy to carry with you wherever you go. The sheath provides additional protection, ensuring you can rely on your knife even in the most challenging situations. Additionally, the blade features jimping, a lanyard hole, and finger guards for added security.
At only 3.5 ounces, the SWMPF3BR is lightweight and easy to handle, making it an ideal choice for those who need a reliable knife that won't weigh them down. And if for any reason you are not satisfied with your knife, Smith & Wesson offers a lifetime warranty, providing peace of mind and ensuring that your investment will last for years.
In conclusion, if you are in need of a high-quality tactical knife that offers exceptional performance, durability, and versatility, the Smith & Wesson SWMPF3BR is the perfect choice for you. With its strong blade, comfortable handle, and easy-to-carry sheath, this knife will meet all your needs and exceed your expectations.
Pros
Spear Point Shape
Two-Part Study Grip System
Durability
Cons
Not sharp enough from the factory
It might seem large to some
5. Kershaw Secret Agent – 4007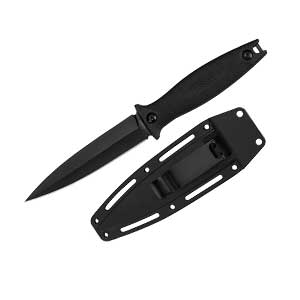 The knife is a remarkable piece of equipment with an impressive blade that measures 4.4 inches long. The blade is coated with black oxide, giving it a sleek black look while also providing superior strength and protection against rust and corrosion. The blade is made of 8Cr13MoV steel, which is a commonly used material for knives due to its robustness and durability.
One of the most significant advantages of the Kershaw Secret Agent is its ease of sharpening. Even after prolonged use, the knife appears to be impervious to damage, making it a reliable companion for various complex daily and survival applications. The handle of the knife is crafted from synthetic polymer, making it equally strong and resilient. The handle is designed for exceptional comfort and ease of use, with an ergonomic design that is easy to grip and hold.
Another notable feature of the Kershaw Secret Agent is the included sheath, which allows for effortless carrying and concealment inside a boot. Additionally, the knife is incredibly lightweight, weighing just 3.52 ounces, making it easy to carry and use on the go without weighing down the user.
Overall, the Kershaw Secret Agent 4007 is a top-performing boot knife that is both robust and easy to use. Its superior blade and handle materials, along with its included sheath and lightweight design, make it an ideal choice for various outdoor and survival scenarios. Whether you need a reliable tool for hunting, camping, or self-defense, the Kershaw Secret Agent is a reliable and trustworthy option that won't disappoint.
Pros
Practical Boot Knife
Black Oxide Coating
Strong & Durable
Survival & Everyday Applications
Non-Slippery
Cons
Rubber Handle Might Be Annoying For Some
Are there different types of boot knives?
Neck Knife Hybrid
While a neck knife is distinctly a neck knife, some boot knives share similar concealment benefits. These knives tend to be quite small and include a hole at the base of the handle for attaching a chain or lanyard. Generally no longer than four inches, they differ from boot knives in that they often have a single-edged blade.
Fixed-Blade "Dagger" style
Style A large number of boot knives incorporate this design, as it allows for easier handling and optimal versatility in usage, such as cutting and piercing. These knives typically feature double-edged blades with spear-tip points, and a grip that accommodates a full-handed grasp.
Compact Design
The SOG Snarl exemplifies this kind of boot knife, boasting a short blade and a compact handle that can be comfortably held in a downward cupped position (for downward stabbing motions) or with the palm encircling the end. These knives often possess sturdy yet slim handle coverings, or even lack coverings entirely (a "skeletonized" handle) to reduce bulkiness and weight.
How To Choose A Boot Knife?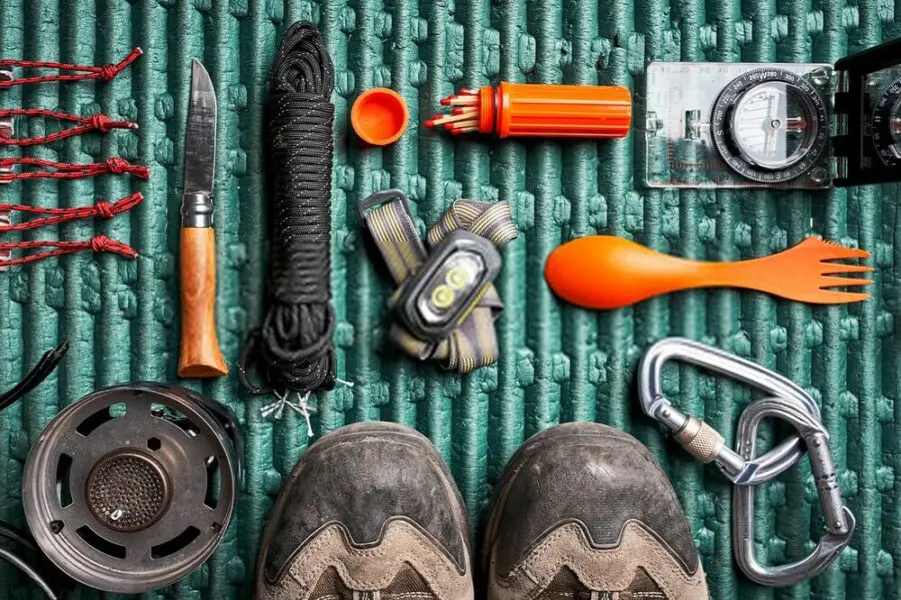 Choosing a boot knife can be a personal decision, and it depends on your intended use, budget, and personal preferences. Here are some factors to consider when choosing a boot knife:
Blade size and shape
Consider the size and shape of the blade, which will depend on your intended use. A longer blade will be better for outdoor activities like camping and hunting, while a shorter blade may be more practical for everyday carry.
The blade shape will also determine the type of tasks it can perform, such as slicing, piercing, or chopping.
Blade material
The blade material will affect the durability, sharpness, and maintenance of the knife. When choosing the blade material for your boot knife, consider the following factors:
Durability: Look for a blade material that is strong and durable, so it can withstand heavy use without breaking or chipping.
Corrosion Resistance: Blade material should be corrosion-resistant to prevent rusting, especially if you plan to use the knife in wet or humid environments.
Sharpness: Choose a blade material that can be sharpened easily and will hold a sharp edge for a long time. A sharp knife is more effective and safer to use.
Maintenance: Consider the maintenance required for the blade material. Some materials require more upkeep than others.
Price: Blade material can impact the price of the knife. More expensive materials, such as high-quality steel, will increase the price of the knife.
Some popular blade materials for boot knives include:
Stainless Steel: Stainless steel is a popular choice for boot knives because it is durable, corrosion-resistant, and easy to maintain. It can hold a sharp edge for a long time and is relatively affordable.
Carbon Steel: Carbon steel is a strong and durable material that holds a sharp edge well. However, it is more prone to rusting and requires more maintenance than stainless steel.
Damascus Steel: Damascus steel is a high-quality, layered steel that is known for its beauty and strength. It is durable and holds a sharp edge well, but it is also expensive.
Ultimately, the best blade material for your boot knife will depend on your personal preferences and intended use. Consider your budget, maintenance requirements, and desired level of sharpness and durability when choosing the blade material for your boot knife.
Handle material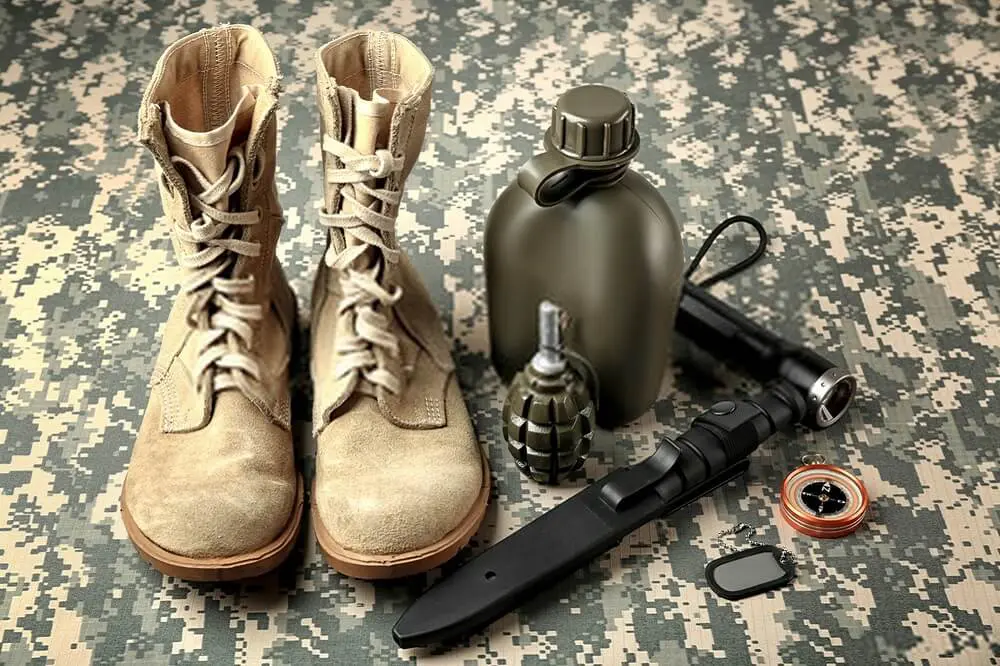 The handle material should be comfortable to grip and provide a secure hold. Some common handle materials include wood, plastic, and rubber.
Some popular handle materials include:
Wood:
Wood is a traditional and classic handle material that provides a comfortable grip. It is also aesthetically pleasing and can add to the overall appearance of the knife. However, it may require more maintenance than other materials and is more susceptible to cracking or breaking.
Plastic:
Plastic handles are lightweight, durable, and affordable. They are also easy to clean and maintain. However, they may not provide as secure a grip as other materials.
Rubber:
Rubber handles provide excellent traction and a comfortable grip, even in wet or slippery conditions. They are also durable and easy to maintain. However, they may not be as aesthetically pleasing as other materials.
Micarta:
Micarta is a composite material made from layers of cloth or paper that are impregnated with resin. It is lightweight, strong, and provides a comfortable grip. It is also aesthetically pleasing and can come in a variety of colors.
Ultimately, the best handle material for your boot knife will depend on your personal preferences and intended use. Consider the factors listed above and choose a material that provides a comfortable, secure grip and meets your aesthetic and maintenance requirements.
Sheath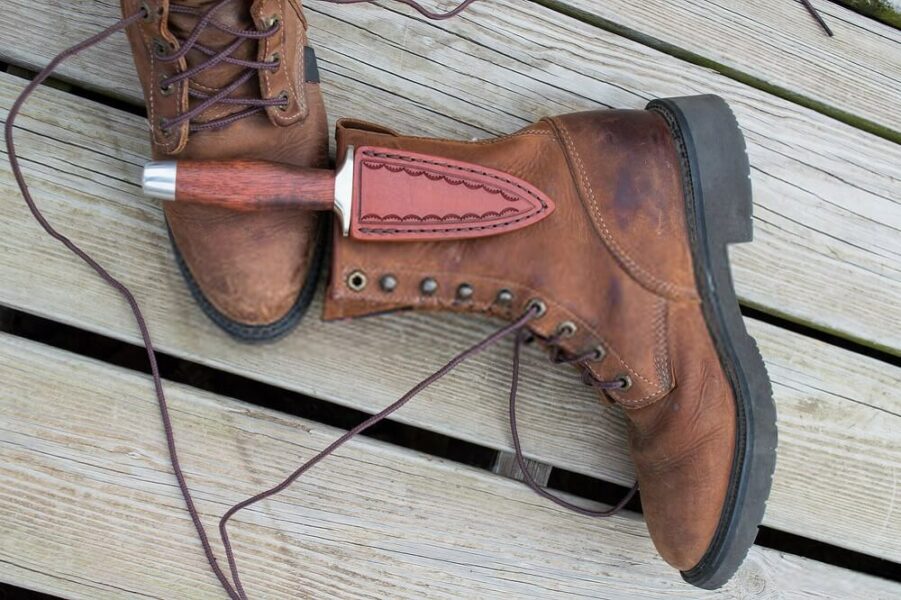 When choosing a sheath for your boot knife, there are a few factors to consider. The sheath should be made from a durable material that will protect the knife blade and handle, such as leather or nylon. It should also be secure, so the knife doesn't fall out or slip around while you're carrying it.
Look for a sheath with a clip or attachment that allows you to easily carry the knife in your boot or on your belt, depending on your preference. The sheath should also fit your knife snugly to prevent any unnecessary movement or rattle. Finally, consider the style and aesthetics of the sheath, as it can impact the overall look and feel of your boot knife setup.
Budget
Boot knives are available at various price points, so consider your budget when choosing a knife. Remember that a higher price does not necessarily guarantee better quality.
Brand and reputation
Consider the reputation of the brand and read reviews from other customers to ensure that you are getting a high-quality knife that will meet your needs.
Overall, when choosing a boot knife, you should consider your intended use, budget, and personal preferences. It's important to choose a knife that feels comfortable in your hand and is suited for the tasks you plan to use it for.
Frequently Asked Questions
How To Use A Boot Knife?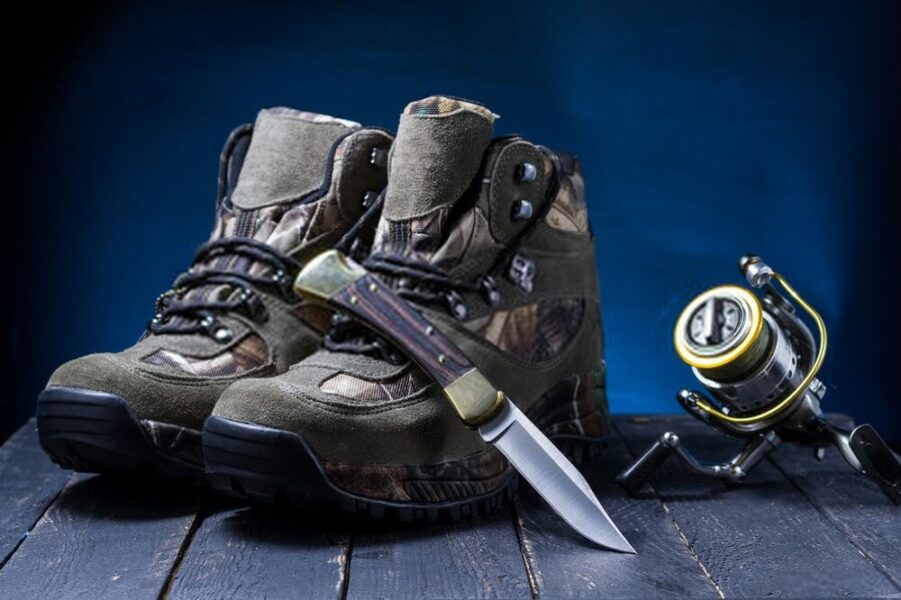 A boot knife is a small, concealable knife that is often worn in a boot for self-defense. However, it is important to note that the use of a boot knife may be illegal in some areas and can lead to serious consequences if used inappropriately. If you choose to carry a boot knife, it is important to familiarize yourself with the laws in your area and to use the knife only in self-defense situations where you have no other option.
When using a boot knife, it is important to remember that it is a last resort weapon and should only be used in life-threatening situations. If you are in a situation where you need to use a boot knife, it is important to act quickly and decisively. Hold the knife securely in your hand and aim for vulnerable areas such as the torso or neck. If possible, try to strike from behind to take advantage of the element of surprise.
After using a boot knife, it is important to seek medical attention for yourself and anyone who may have been injured, and to contact the authorities to report the incident. Additionally, it is important to dispose of the knife in a safe and responsible manner to avoid any further legal or safety issues.
In summary, the use of a boot knife should be approached with caution and only used as a last resort in self-defense situations. Before using a boot knife, it is important to familiarize yourself with the laws in your area and to be prepared to face the legal and personal consequences of using a weapon.
How To Maintain a Boot Knife?
Sharpening the blade of your boot knife is a straightforward process, especially when you have the right tools. A sharpening stone will make the task even easier, and you'll be able to keep your knife in top condition in no time. However, it's important to practice a few times before using the knife on the go to avoid any accidents or injuries.
In conclusion, keeping a boot knife in prime condition is crucial for those who carry it, and a sharpening stone is an affordable and convenient tool for sharpening the blade. With a bit of practice, you'll be able to sharpen the blade with ease, ensuring that your knife is always ready for use when you need it.
Are Boot Knives Legal?
Owning a boot knife is not a violation of the law, however, the regulations regarding knives may vary from state to state. Some states have restrictions on carrying concealed knives and/or knives with blades exceeding a certain length. It's crucial to familiarize yourself with the knife laws in your state to ensure compliance.
The legality of boot knives in the United States varies depending on the state or jurisdiction. In some states, they are legal to carry as long as they are not concealed, while in others, they are illegal to possess or carry altogether.
It is important to check the specific laws in your state or jurisdiction, as well as any federal laws, as they may prohibit the possession or carrying of boot knives, or place restrictions on their use.
It is always advisable to consult with an attorney or law enforcement agency to ensure that you are in compliance with all applicable laws and regulations.
How to wear a boot knife?
When it comes to wearing a boot knife, the method you choose depends on the design of the knife and your personal preferences. However, there are several common ways to secure the knife to your boot or ankle.
One of the most popular methods is to use a clip or strap to attach the sheath to your boot or around your ankle. When carrying a boot knife in this manner, it's crucial to be mindful of the blade's position and ensure it doesn't come into contact with your skin. Also, make sure the blade is secure so it doesn't fall out of the sheath while you're on the move.
For those who are not concerned with concealment, a full combat-style tie using your boot laces is an option. This method is straightforward and offers a secure fit that is ideal for outdoor activities or military operations.
Another option is to use an ankle wrap like the one offered by Gerber. This type of ankle wrap is designed specifically for wearing a boot knife and offers a comfortable and secure fit. The wrap is adjustable, allowing you to find the perfect fit for your ankle.
Finally, you can wear a boot knife on your belt. This is a simple and straightforward option that offers quick and easy access to your knife. However, it may not be suitable for concealed carry.
In conclusion, there are several ways to wear a boot knife, and the best method for you will depend on your personal preferences and the design of your knife. Regardless of the method you choose, it's important to ensure that the blade is secure and doesn't come into contact with your skin.
Should I buy a single- or double-edge boot knife?
The choice between a single- or double-edge boot knife depends on your intended use for the knife and personal preference.
Single-edge boot knives are usually preferred for self-defense purposes as they have a more straightforward design and are easier to control. The single edge allows for a more focused and precise strike, making it a good choice for close-quarters combat.
On the other hand, double-edge boot knives offer a more versatile option, as they can be used for a variety of tasks, including self-defense and everyday cutting tasks. The double edge allows for more efficient cutting and slicing, making it a good choice for survival and outdoor activities.
Are Boot Knives Practical?
In general, boot knives are the most practical and accessible self-defense weapon available. Over the years, they have evolved and are now used for a variety of purposes. They are a useful tool to have, especially for those who consider themselves survivalists.
How much a boot knife weighs?
The weight of a boot knife can vary depending on its size and materials used in its construction. On average, a boot knife can weigh anywhere from 4 to 12 ounces, or 113 to 340 grams.
Some smaller, lightweight models can weigh as little as 2 ounces, while larger, heavier-duty models can weigh upwards of 15 ounces. The weight of a boot knife is an important consideration, as it can affect its accessibility and ease of use.