Last Updated on by Jeremy
Survival is the only thing that people have been doing since life exists on this planet. But over the years, the best and brightest minds on our planet have been improving the survival tools until they become their best selves. So, let's look around at what makes the best survival bracelets on the market and some products that can be considered the best right now.
What Makes a Good Survival Bracelet?
When it comes to survival bracelets, paracord (parachute cord) is the best material you can use. And while all paracord items have common features like stainless steel clasps and a lot of additional features that make them a viable survival tool, each item here is very different, be it on price, looks, or features. So, let's get to what makes a good or even the best paracord survival bracelets.
What Is The Cord Strength?
One of the key variables with paracord survival bracelets is the paracord material itself. In some cases, companies have proprietary materials (such as Titan's SurvivorCord). In other cases, they'll use the same material that's typically referred to as paracord. These materials also have different tensile strengths – we've included this number when the manufacturers mention it. Tensile strength tends to be between 500 and 550 lbs.
What Is The Cord Length?
The key thing you're buying when you pick up a survival bracelet is the paracord material, so you want as much of it as possible (for the same price). Different products work out to different lengths of cord, ranging from 5 feet to about 13 feet. We recommend going with longer cordage. We've tried to include total cord length where that information is available. In cases where this information isn't available, you should assume cord length is probably between 7 and 10 feet. If the survival bracelet comes in a two-pack, you're probably looking at closer to 7 feet rather than 10.
What Is The Clasp?
Never underestimate the importance of a good clasp. Unless your clasp is sturdy, your bracelet might fall off or break. Sometimes the clasp will feature the multi-tool or the compass. Any added features should be easy to access; otherwise, they will be useless. Make sure that you can easily put on or take off your bracelet when you are on your own.
What Is The Sizing?
Some survival bracelets come in different sizes, and some don't. Some are adjustable in size, and some aren't. Make sure you know roughly what size your wrist is a purchase accordingly – you don't want to buy products and have none of them fit. Keep an eye on the measurements given for each product size, and make sure you know how adjustable (or not) the product you're buying is.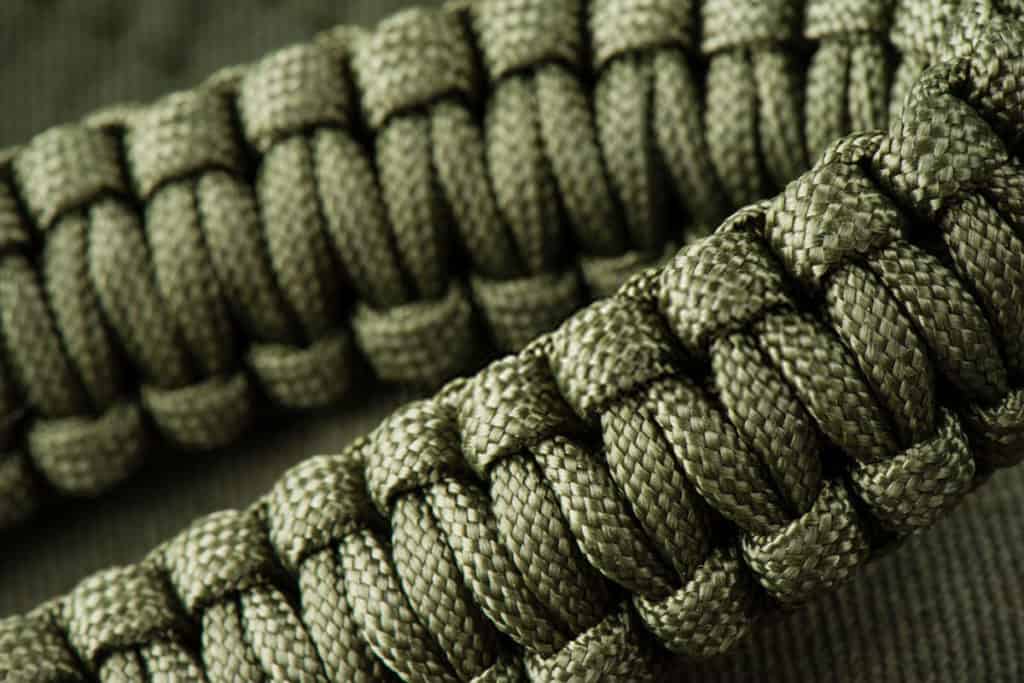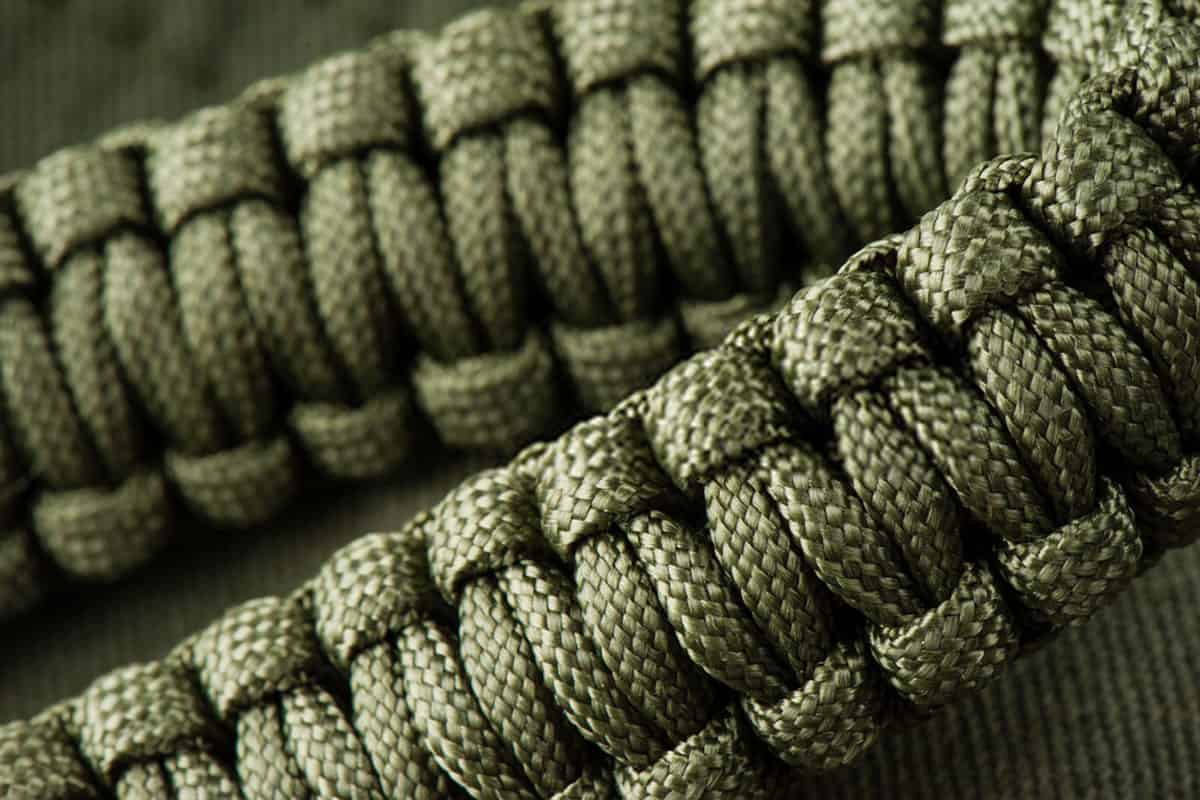 What Is The Possible Adjustability?
Your survival bracelet shouldn't restrict the blood flow in your hand. At the same time, it shouldn't be too wide; otherwise, it might fall off your hands. Always make sure that you are choosing the perfect size for a snug fit. Adjustable bracelets are also very useful because you can easily adjust the fit for maximum comfort.
Features
When considering which survival bracelet to buy, you should take into account what features you're looking for. Our personal preference is survival products that do the thing they're supposed to well – this is reflected in our rankings, where our top two choices aren't that feature-rich but feature higher quality construction and materials. Most survival bracelets come with reliable multi-tools that you can use in case of an emergency.
Pay attention to the extra features and choose the ones that you need. Sometimes you simply need a minimalist survival bracelet. This can help you tie a few pieces of equipment or create a durable fishing line. It can be especially useful for people who might get in trouble for carrying sharp objects.
However, if you are planning to spend time on your own, then a knife can save your life. You might not have to use it for self-defense, but you can use it to scrape some branches, cut ropes, or even food. The most important thing is to evaluate the accessibility of your multi-tool in case of an emergency. A compass and a whistle will help you find your way if you get lost. You can also use your whistle to send signals to your friends. Some bracelets come with LED light, which is very useful in poor light conditions.
What Is Th Average Price Range?
Of course, the price is important for obvious reasons, but it's worth considering how many bracelets you will want to take with you.
If you're on a budget, then maybe a pack of two bracelets for under $15 is what you should invest in. That way, you will have more than enough paracord for whatever your survival needs. Conversely, if you want to buy the best survival bracelet in terms of quality of material and construction, and you don't particularly care about the cost. There's an obvious choice (the #1 on this list).
It all depends on the duration of time you'll be outdoors and how much paracord you anticipate needing, plus how much you care that you're getting absolutely the best materials, construction, and service (some of these products have great guarantees/warranties, and some don't).
In What Designs And Colors The Come?
Some brands and products only offer single color, whereas others provide multiple colors (and color combos in the case of the 2-packs). Designs also vary between each bracelet, with some offering bulkier paracord survival bracelet models and some offering more aesthetically pleasing designs. How something looks is very much subjective, so just go with a design and a color that you feel looks good.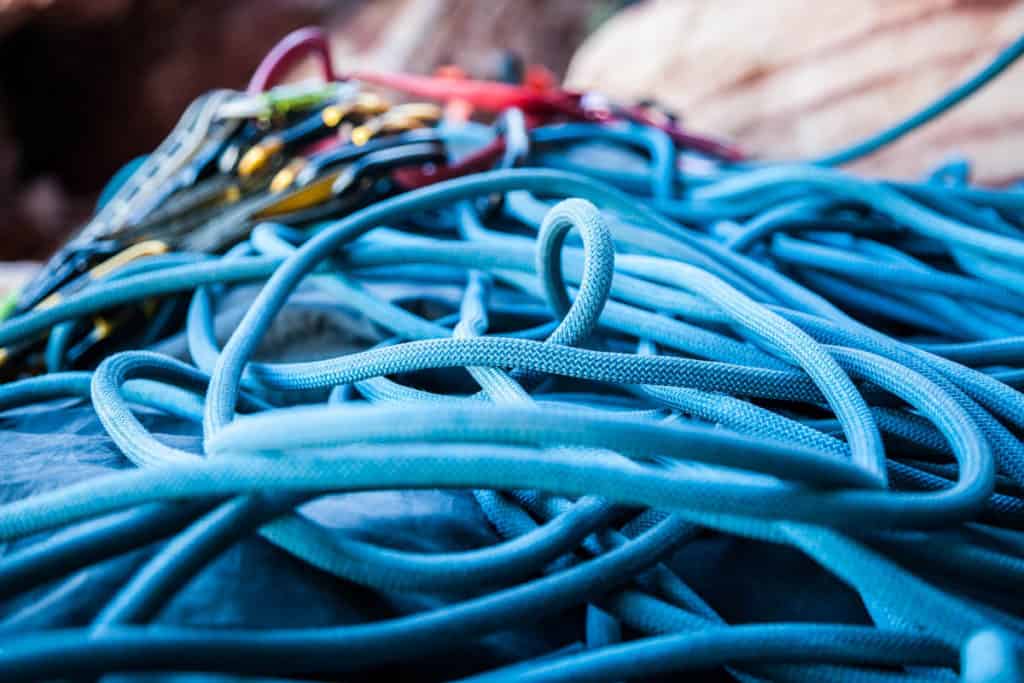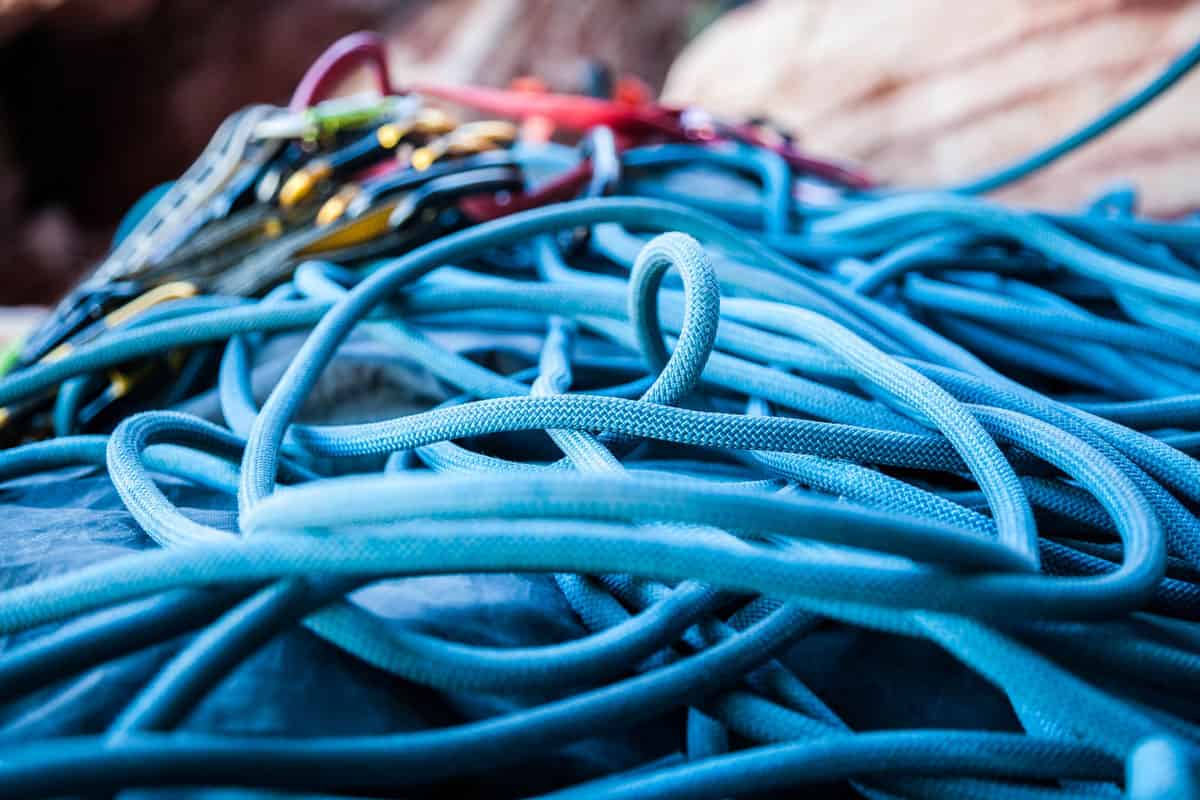 Best Paracord Survival Bracelets – Reviews And Comparison
Savior Survival Gear paracord bracelets are made from superior quality 550 paracord and are designed to be worn by men, women, and youth. Our designs are meant to be stylish yet practical. Each product has the Savior Survival Gear logo displayed on the clasp, expressing a desire to live life with a purpose.
Paracord is one of the most important items for those who love adventure and the outdoors — crafted from 7 inner-strand 550 pounds paracord, and there are over 1,000 uses for your paracord bracelet. From marking a trail to fishing for dinner, it has proven useful in all kinds of situations in the wild. Some other uses include emergency snares, tourniquets, bow drills (to start a fire), pulleys, clotheslines, hanging bear bags, creating shelters, securing items, etc.
29 in 1 outdoor emergency bracelet, A variety of box wrenches, hex wrench, hex drives, flat and Phillips screwdrivers, oxygen tank wrench, carbide glass breaker, sim card pick, cutting hook, socket drive adapter and bottle opener. This is not a regular one. To make it strong and durable tool, it heavier (~ 9.6 ouns or ~ 275gr) than a regular one to make it durable and strong.
Ideal tool for Camping, Hiking, Sailing, Biking, and any other Outdoor Activities. Great as Christmas, Birthday, or any special day gift for your father, your partner, or your friends.
Keep this multi-tool on your wrist whenever you need emergency tools. You might want to remove unnecessary tools from bracelet to fit your wrist.
3. RNS STAR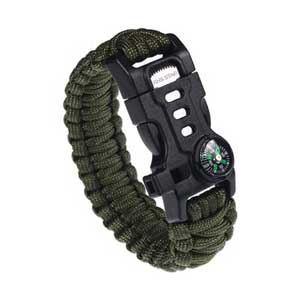 1. 500lb
2. Ultra-Durable Compass
3. Brilliant Knife
4. Emergency Whistle
Last but not least, we get into RnS Star's take on a 500lb paracord survival bracelet. Use this to hoist food above your campsite when you're heading off-site, or utilize the included fire sticks to get a fire going in a snap. This item includes an ultra-durable compass and brilliant knife that comes with serrated edges, acting as a miniature version to survival or tactical knives you may have used in the past.
Includes an emergency whistle to use when you get lost, and firestarter to kick things off without any hassle. This is exactly the type of survival bracelet you want your child/teenager wearing around their wrist (or even their ankle) when you're all camping. This allows everyone to be safe (when they know how to use it) and provides you with some peace of mind that they'll be okay.
Despite being a pack of two, the X-Plore Gear Emergency Paracord Bracelet is a budget-friendly option that doesn't fault on quality.
It has a more high-tech feel than some of its competitors. This may be due to the extra features that it includes, such as a flint fire starter, a whistle, and an embedded compass. The compass is not just for appearances either – it's accurate and durable, and could be genuinely useful in an emergency.
In addition to its useful and high-quality features, X-Plore comes in over 25 different styles. You can choose a bright color if you want more visibility or something darker for a more everyday look.
Although the compass and whistle perform well, it is worth noting that the flint can be ineffective at times. While it may be useful as a potential backup during desperate times, it is not recommended to rely on this flint fire starter for emergencies.
The tactical paracord features a flint fire starter and a scraper to make life-saving fire, a knife for cutting purpose, a whistle that can be heard from a long distance, a compass to guide direction, a thermometer to know the temperature at any time and a rescue rope of 2m/6.6ft if fully expanded.
The tactical survival kit is ultra-strong, compact and lightweight, easy to store and carry around. Simply wear it on your wrist or snap it on your backpack while having an outdoor trip, suitable for both men and women. The item has all the features you need to survive in the wilderness, perfect for camping, hiking, hunting, fishing, or other outdoor adventures. The survival paracord bracelet can also be used as an ornament to wear on your wrist or served as a perfect gift for your family and friends on their birthdays or any special events.
RXAMYDE emergency survival camping bracelet comes with a built-in alarm that creates noise level up to 135db and an SOS LED emergency function flashlight that can help rescuers find you at night, so you won't have any problems when it comes to calling for help.
The tactical paracord also features a flint fire starter and a scraper to make life-saving fire, a knife for cutting purposes, a whistle that can be heard from a long distance, a compass to guide direction, a thermometer to know tге temperature at any time and a rescue rope of 2m/6.6ft if fully expanded.
RXAMYDE is ultra-strong, compact and lightweight, easy to store and carry around. Simply wear it on your wrist or snap it on your backpack while having an outdoor trip and you will be ready for almost anything. The paracord bracelet has all the features you need to survive in the wilderness, perfect for camping, hiking, hunting, fishing or other outdoor adventures. It also looks very sleek and fashonabеr, so it is also good for EDC or for a gift.
While the rest of the cord bracelets here are multi-tools, this is the most basic one that made a list. But don't let its simplicity fool you.Most military personnel don't wear high tech, expensive bracelets with 30- different tools. Instead, they go for simplicity.
Paracord is so versatile and has so many survival uses; it's a multi-tool by itself.
The TITAN paracord bracelet is made with a stainless steel bow shackle clasp. A secure clasp can hold up to 1,650 static pounds of weight.
And the best part? It comes with a lifetime guarantee.
These Kopwin Camping Bracelets Set include a MAGNESIUM flint fire starter, which means you can get your fire started quickly and efficiently. A few quick strokes of the flint, and you will have a roaring fire in no time, under any weather conditions, ready for cooking or keeping warm. The emergency whistle can be heard from a great distance and can scare off wild and dangerous animals.
The bright LED light shines so brightly, you can easily find your way in the dark or can be used as an SOS signal. The accurate compass will help you find your way in any weather condition, rain, snow, or cloudy days. This women's paracord bracelet is one of the Best Outdoor Tactical Gear for Men and Women. Each kit comes with a medium size and large size one, just pick your favorite.
If you want an "all-in-one" bracelet that packs tons of survival gear into a wrist accessory – this option is for you. There isn't much they left out of this survival package – fishing line, fishing hooks, sinkers and bobbers, fire starter materials, safety pins, and a small blade.
These are just a few of the many resources in this paracord bracelet with a fire starter. It's made out of the most durable nylon paracord, and it will withstand a lot of beating. With features like a small blade and safety pins, this 550 paracord bracelet will surely be an item you need to be looking for.
All the features you need to survive in the wilderness, excellent for camping, hiking, hunting, fishing, or other outdoor adventures. The survival bracelet can also be used as an ornament to wear on your wrist or served as a perfect gift for your family and friends on their birthdays or any special events.
Features a Flint Fire Starter and a Scraper to make life-saving fire, a Knife for cutting purpose, a Whistle that can be heard from a long distance, a Compass to guide direction, a Thermometer to know the temperature at any time and a Rescue Rope of 1m/3.3ft if fully expanded.
Suffice it to say, this model of survival paracord bracelet will give you a suitable amount of convenience on all your trips, while still looking good for a pocket survival tool.
This hare is more of a gift pack than just a survival bracelet, including a card tool and a keychain multitool too. While carrying around all three at a time may sound like an unnecessary burden, but to be honest, they are so lightweight that if you carry the bracelet and the card at the same time, you won't even notice them.
The kit is ready to use out of the box, they are extremely durable and have many uses, from repairing your bike in a critical moment to setting up a tent or starting a fire during a trip. So, if you have someone close to you that is very into tools or survival, this will be the perfect gift for you.
Frequently Asked Questions
How To Use Your Paracord Bracelet For Survival?
Except being a survival jewlery the paracord bracelet is mostly a survival item. There are multiple uses for the bracelet and hunderd way that it can literally save your life. Bellow we will give you our top of the mind suggestions and will let your fantasy to the rest. The main thing about survival anyway is the man himself against the nature. So keep in mind our ideas and you will do the rest.
How To Set Up A Camp?
One of the most important uses of the survival bracelet, and one that is nearly always going to be a priority, is setting up camp. You're out in the woods, nightfall is rapidly approaching, and you need somewhere to sleep. Yet, there's no shelter in sight. Luckily, you have your survival bracelet on hand to make your shelter.
If you're crafty enough to assemble a lean-to shelter structure out of wood that you find, then the survival bracelet can be the glue that keeps it all together. The cord of a survival bracelet is more than capable of tying up branches and twigs to ensure your homemade shelter lasts the night. If you're building a lean-to or other kind of improvised shelter, you need something that will be strong enough to hold pieces of wood together tightly. That's where your paracord bracelet comes in.
With any luck, you'll make a shelter that even Bear Grylls would be proud of. A worthy use of a survival bracelet and perhaps even reason alone to invest in one.
How To Secure Tarps Or Tents Using A Paracord Bracelet?
Paracord can be used to tie down survival tents or tarps to the ground or onto heavy objects. You can also use it to drape tarps over to make a makeshift shelter in times of need.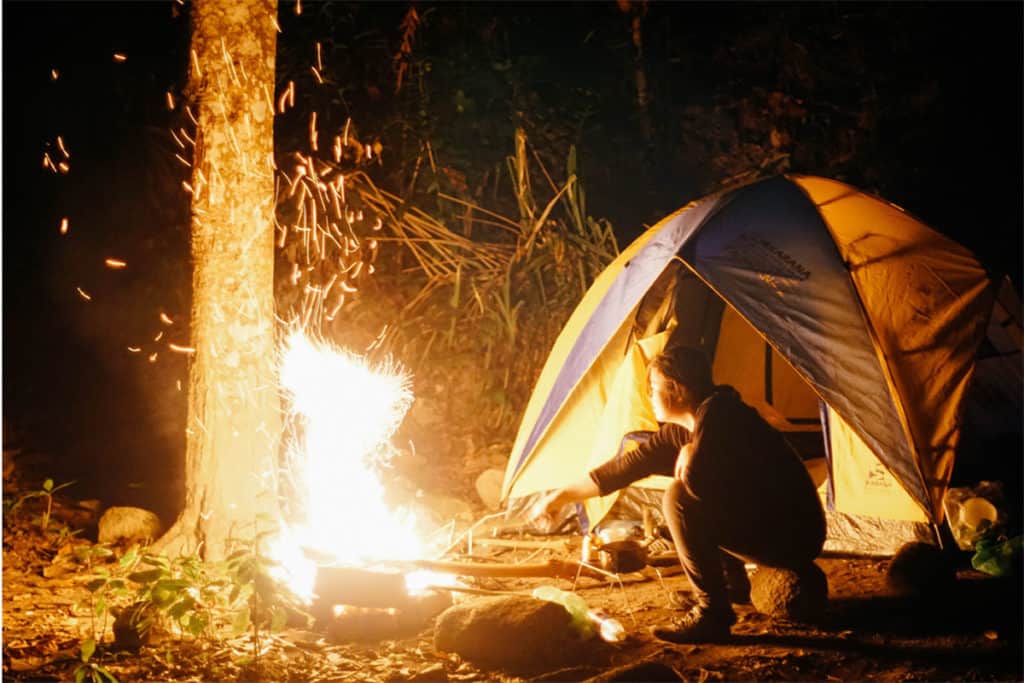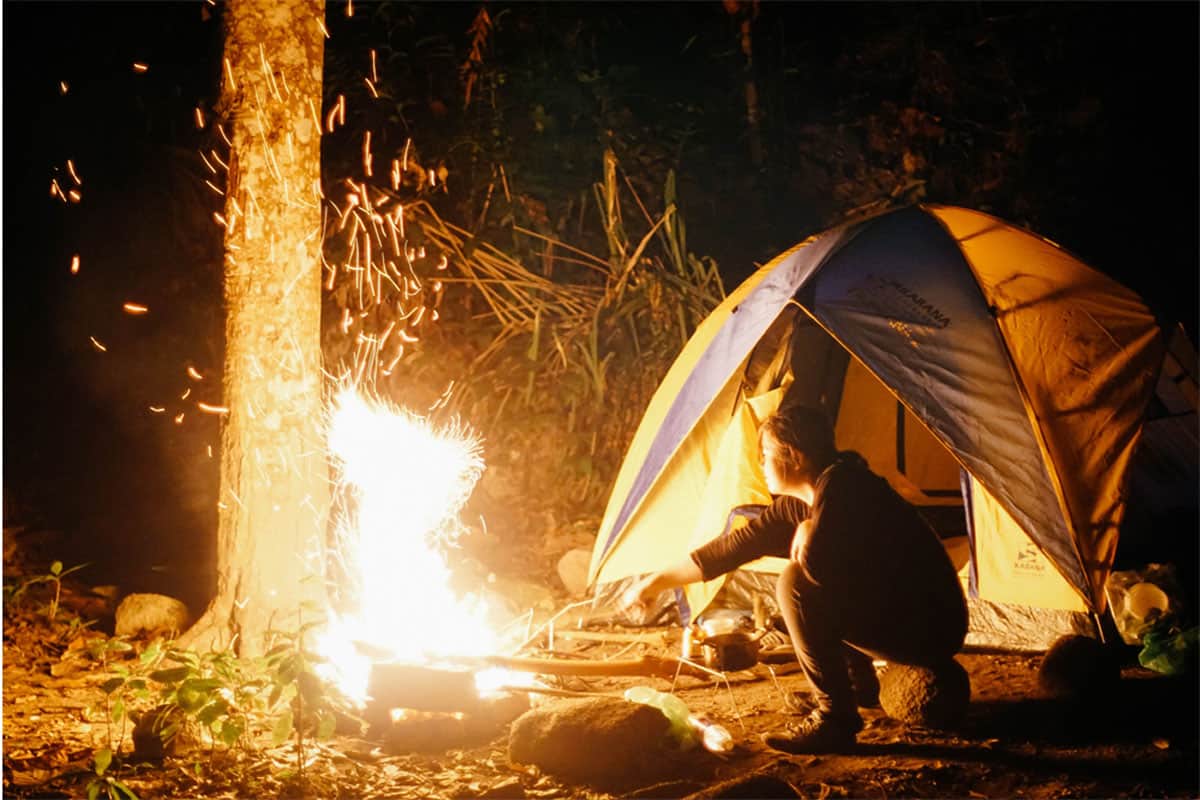 How To Catch A Meal?
There are multiple ways of self-sustaining while you're out in the woods, and setting snares and traps for wild animals is one of them. If you're someone who wants to be prepared for all eventualities, or you're just an avid outdoorsman who likes to practice your survival skills regularly, then knowing a small trap game is a key skill. It's a way that you can sustain yourself in the wild with minimal equipment.
Funnily enough, one of those pieces of equipment is your paracord survival bracelet. Without a paracord survival bracelet, would you be able to find some kind of improvised rope or string in the wild to use in a trap? Vines and other possibilities come with a big drawback – they fray and break. That won't happen to your paracord survival bracelet unless whatever your trapping weighs more than 500 lbs and is somehow hanging from a single cord.
How To Use A Paracord Bracelt As A Fishing Line?
Another way to feed yourself in the wild that can also be a lot of fun is fishing. But fishing for fun is different from fishing for food. If you're fishing for food (and you're not a professional who works on a boat), then you probably didn't expect to have to fish for food. That means you don't have a rod, and you don't have a line, bait, or anything else. It's not practical to take all your fishing gear out with you every time you go into the wild.
A small paracord survival bracelet, on the other hand, is something you can have with you every time you venture out into the wilderness. From the threads in your paracord bracelet, you can improvise a fishing line. You just need any half-decent stick as a rod and some bait, and you can start fishing. Some paracord survival bracelets even come with fish hooks and weights built-in, which makes fishing even easier. If you don't know how to fish, you could also improvise a net to catch fish, provided you have enough total cordage.
How To Make A Tourniquet?
When you need a tourniquet, there's never a whole lot of time to shop around for one. That's why having a paracord survival bracelet, which you can wrap and twist into a tourniquet, is so useful.
How To Secure A Splint To A Broken Limb?
You can use a lot of things to make splints: tree branches, ski poles, trekking poles, etc. But securing the splint to the broken body part can often be tricky. That's where a paracord survival bracelet comes in handy.
How To Fasten Small Boats To A Dock?
If you have a kayak, a canoe, a raft, a paddle-board, or any other type of small floatation device, paracord is the way to go. It will prevent your boat from drifting off and stranding you.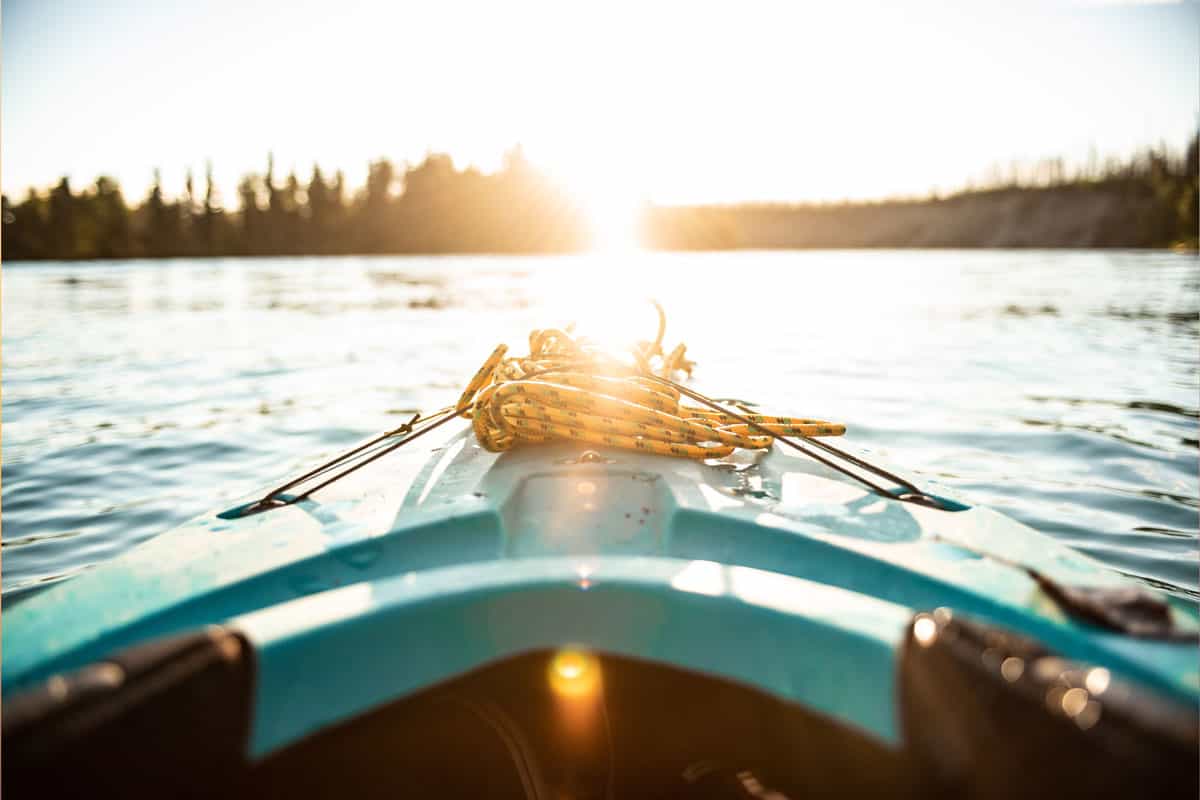 How To Use The Paracord Bracelet For Sewing?
You can remove the fine inner threads out of a length of paracord; you have some strong sewing thread. This thread can be used to repair torn clothes or to even stitch together deep lacerations in a pinch.
How To Tie People Up?
A paracord survival bracelet works great for lashing hands and feet together if you need to neutralize a threat.
How To Make Snowshoes?
You'll need more than 10 feet of paracord for this one. But if you have a long enough paracord survival bracelet, you can fashion a pair of makeshift snowshoes, so walking through deep snow is easier.
How To Make A Raft?
If you're stuck on an island and need to lash several logs together, you'll be glad you have paracord. Not only will it keep the logs together, but it will also offer a lot of durability and flexibility to the raft.
How To Make A Spear?
Find yourself a sharp stone or piece of metal, or your emergency knife and use paracord to fasten it onto the end of a long stick. A spear can be used for self-defense and hunting.
How To Make A Sling Or Monkey Fist (weapon)?
Slings are one of the oldest, simplest, and most effective hunting tools. All it takes to make one is a small pouch and a length of cord. The good news is paracord works exceptionally well for these because it is such a durable material. Monkey fists are also a dangerous weapon you can make using a rock and paracord.
How To Make A Shoelaces?
If you've ever broken a shoelace? Ever tried hiking with tactical boots after the lace broke? Then maybe you know how impossible and frustrating it is. That's an easy fix with a length of a paracord survival bracelet clipped on your wrist.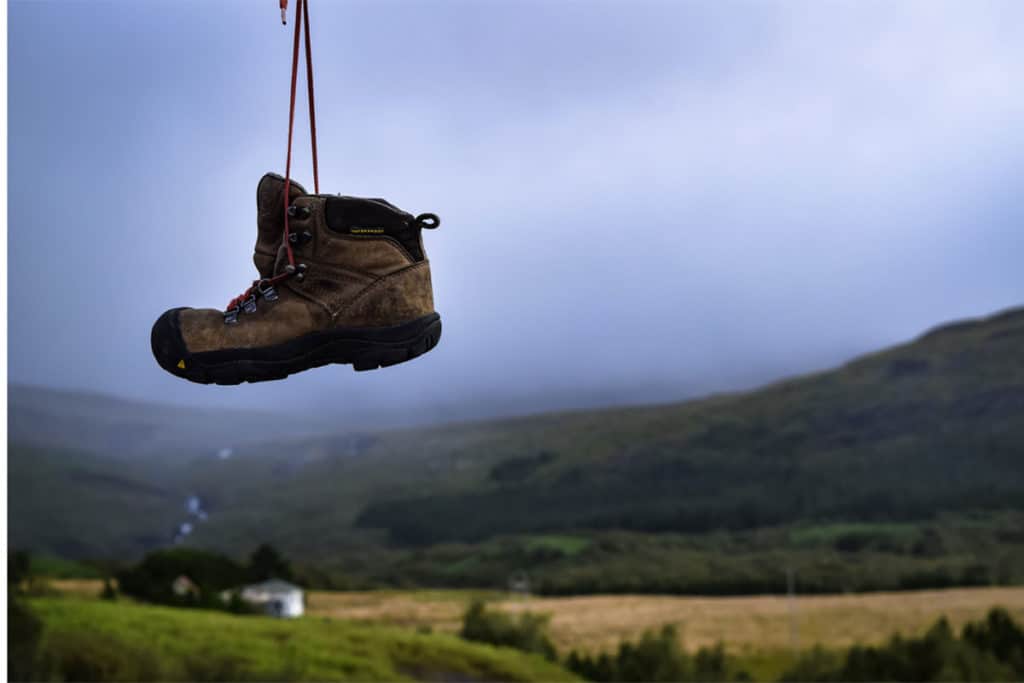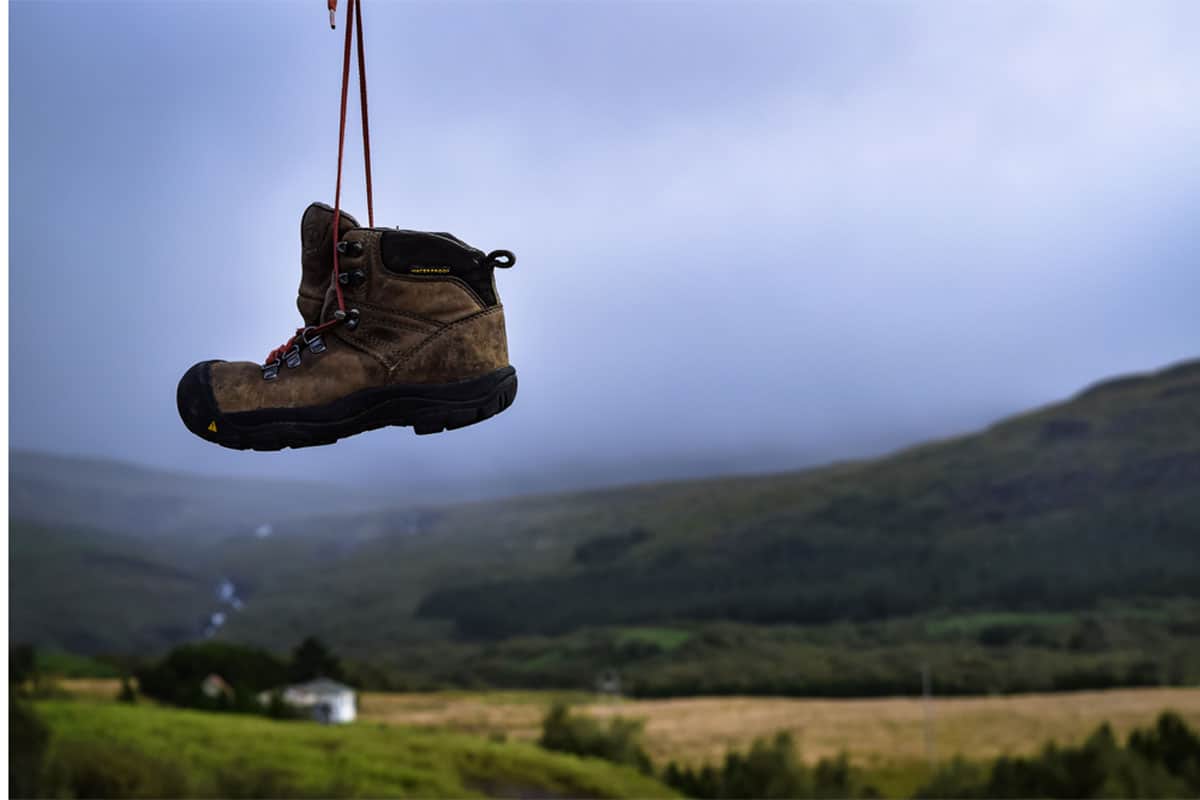 How To Make A Sling (medical)?
Shoulder injuries aren't uncommon in survival situations. With the sizeable length of a paracord bracelet, you can easily lash an arm to someone's body. Paracord survival bracelet makes the best impromptu shoulder slings.
Bonus Uses
There are many additional uses that you can get out of paracord survival bracelets, and here are some of them.
Tying up loose gear
Hang an animal (or clothing) for drying
Create a tripwire around your camp to alert you of animals (or people)
Start a fire with the bow-drill method
Improvised bow and arrow
Marking a trail for navigation
Final Words
Paracord bracelets are some of the best tools in a survival situation. In an emergency, nothing can replace a parachute cord, or for short paracord bracelet with a compass and a hidden stainless steel knife. It may sound a little overboard, but having more tools while still looking good enough for EDC makes survival Paracord bracelets what they are.
After we looked at some of the best paracord bracelets on the market right now, you can safely choose a paracord bracelet, because you are thoroughly informed at what to look at when buying one. At the end of the day, though, the best paracord bracelet for an emergency is the one that functions, fits, and looks the best to you, so the final choice is up to you, not to a list.