Everyone makes a difference in the world with their thoughts, poems, paintings and many other things. For a lot of those things, you'll need a pen and paper to write them down because you never know what today can bring. You might have to write down a phone number, make an important note or create a list for your job. That's where the everyday carry pocket notebooks come in handy.
Forget about the bulky pads and binders because what you need is a pocket-sized notepad for writing notes which you can carry around easily. Nowadays, the market is full of EDC notebooks for all tastes that have stylish covers that can withstand all weather conditions with all kinds of paper inside which in some cases can be refiled.
In this article, we've selected the best EDC pocket and field notebooks for 2020 and beyond.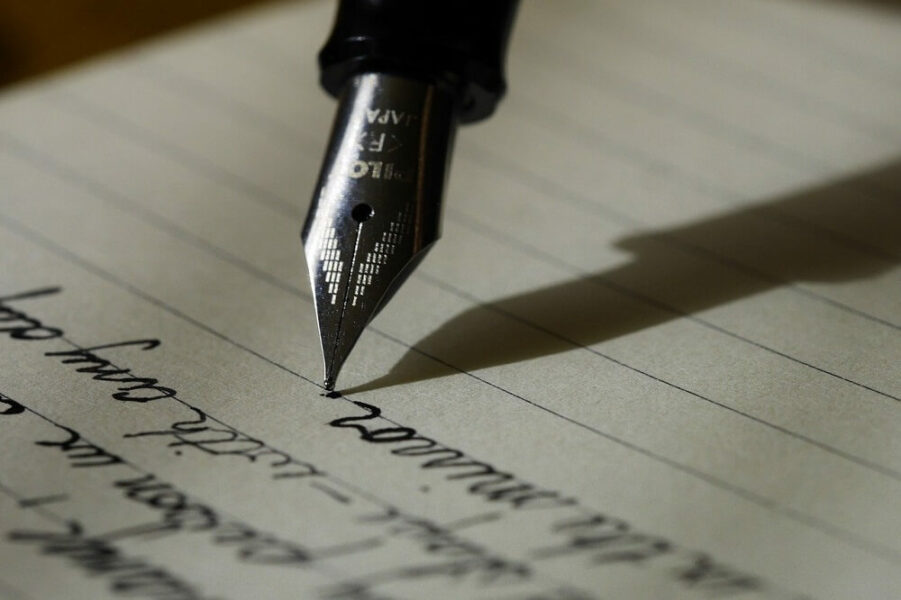 What to consider when purchasing the best EDC Pocket Notebook?
When purchasing a notebook for your everyday carry needs, you have to pick one that's lightweight, durable and preferably weather resistant. Today many types of pocket pads suit different needs. What you have to think about is what you will use it for? For example, if you plan to use it often and for long stitched notepads will keep the pages together a lot better.
Do you prefer a flexible cover or a hard, durable one? What type of paper do you prefer, and what will you write down? Depending on your preference you can get a blank paper, kraft, dot-grid, lined etc. Since paper is an essential part of the notebook take into consideration its thickness, especially if you're using fountain pens since they might bleed-through it.
You can use a pocket notebook for all sorts of things like a travellers' journal, diaries, sketchpads and others while being able to customize it specifically for your needs.


Moleskine is dedicated to culture, travel, memory, imagination and personal identity whilst trying to bring this commitment to their notebooks, bags, apps and smartpens. These journals have pages just waiting to be filled with your notes, ideas, to-do lists and capture your thoughts on ivory-coloured pages inspired by their original legendary notebook.
If you're looking for writing journals, a daily diary, or note-taking, these Moleskine classic notebooks might be just for you. Beloved by travellers and journalists for their slim design these classic notepads are made with a leather-like cover and thick, ivory paper pages which are perfect for writing with fountain pens. Never lose track of where you are with an elastic closure for privacy and a ribbon bookmark. The binding and cover have a durable finish, designed for writing and sketching in this rounded corner book while the expandable back pocket makes room for notes, cards and memories gathered along the way.
Moleskine has a legendary collection in a variety of colours and layouts which you can choose from so that they can best suit your needs.
Features:
Durable hardcover
Elastic closure
Thick, ivory paper pages
Rounded corners
This pocket ruled notebook is light and soft to the touch with a flexible cover and affordable price. The Leuchtturm helps you get organized with numbered pages and a blank table of contents in each notepad and a set of stickers for the cover that will allow clear labelling and archiving.
With high-quality NKPROOF paper that ensures fountain pens and roller balls can be used without bleeding through the page and making a mess this thread-bound notebook opens flat, so you can draw and write at all angles without compromising the integrity of the spine. You get eight perforated, detachable sheets and an expandable pocket inside back cover that be used for storing miscellaneous papers.
Secure your content with the elastic enclosure band and inner gusseted pocket while the page maker will allow you to have easy access to a specific page. This softcover notebook has 185 numbered pages and a diverse range of colours at a very low price.
Features:
Flexible cover
Numbered pages
Blank table of contents
Thread-bound binding
Page marker
Elastic closure
Expandable pocket
Rite in the Rain's softcover Field-Flex notebooks are robust, resilient, and reliable with weather-resistant and archival-grade paper that resists stains, survive moisture and lasts for a lifetime in storage. The unique Field-Flex covers material lets mud and water roll right off, protecting your notes in adverse conditions while the non-glare green paper is legible in bright sunlight.
This company has been defending your notes against the elements since 1916 because if it's worth writing down, it's worth protecting and that's not all if you have to put in in a cramped bag the Filed-Flex will bend easily and then spring back into its shape. Everything in this bound book is designed to survive nature, even the glue used for the notebook is weatherproof. If it's raining, we advise you to use pens and pencils since water-based inks will simply wash off.
Unlike most synthetic waterproof paper, wood-based Rite in the Rain is entirely recyclable, making this an option to consider, especially if you're a nature lover.
Features:
Field Flex cover
Weather-resistant paper
Completely recyclable
Bound book
Field Notes has created a limited edition memo books for their 38th birthday featuring two different 3-packs of notebooks that celebrate the left, and right edges of the U.S. Each coastal pack displays an American coastline mapped across three memo books in two bright holographic foils, stamped and debossed. "Coastal East" reveals the Atlantic from Maine to Florida and "Coastal West" the Pacific from Puget Sound to the Mexican border.
Even though you might not find these maps useful as a navigational aid, you'll for sure like the organic shapes and topography they depict. Depending on the angle of the light, the two holographic foils can appear to be any colour, although they start as a deep gold on the shore and a vibrant, aqua blue in the water creating a magical experience. Each of the three notebooks has a different portion of the coast, and the ocean reticle pattern on the cover is repeated on the interior pages of the memo books in green or blue. All three notepads have 48 pages each and rounded corners to give the final touch.
Features:
Neenah Classic Crest cover
Cross-hatch pattern
Rounded corners
3-pack
This incredible notepad is entirely sewn by hand with heavy waxed thread which is more robust than machine stitching. It's refillable, and when you run out of paper you can refill it with kraft, lined, blank or weekly planner paper and continue using it. To keep everything organized inside, you'll find two card slots and two interior pockets which can be used for cash, cards and field notes.
Features:
High-quality genuine leather cover
Sewn by hand with heavy waxed thread
100% Handmade
Refillable – craft, lined, blank paper
2 card slots
2 interior pockets
This leather journal is made for creative writers and artists. They understand that beautiful books elevate their work and that's why this one uses the highest quality leather and paper insert while each and every journal notebook is carefully chosen and crafted to help you fulfil your potential and write your story.
Made from durable top layer genuine leather with a real leather scent, naturally tanned with special oil every notepad is uniquely crafted, so no two journals are identical creating a special place for your thoughts and ideas. The leather travel notebook is designed to avoid ink bleeding through and feathering, suitable for most pen types with archival-quality pages made from acid-free paper which resists damage from light and air.
You get three refills to insert inside to meet your daily usage: lined, blank and kraft paper where each insert has 64 pages that you can fill with your thoughts and scribbles. And when you fill them up, all you have to do is get a new refill and continue enjoying this classic travel journal. Inside the notebook, you'll find a PVC pouch/cardholder that can hold cards, notes and other small paper treasures. This is a great everyday carry that can be used a journal, planner, logbook, sketches and many more.
Features:
Durable genuine leather cover
Premium thick paper
3 different refills insert inside
1 PVC pouch/cardholder
The first Rhodia pad was created in 1934 in Lyon, France. In this city, you'll find the Rhône River and the people born in that region are called Rhodaniens. That's where the name came from and how it all started. Rhodia is known for high quality, exacting standards and timeless design which is closely associated with creativity and innovation coupled with years of tradition.
These economical web notebooks are a favourite of artists, designers, writers, notebook fans and people who like to use graph paper for notes, sketching and hand drafting. The paper within the notebook is 90 g Ivory Brushed Vellum whilst the cover is leatherette with an elasticated strap. This Webbie's have a coloured ribbon and an expanding pocket at the back for loose documents. People love this everyday carry for their grids, smooth paper & iconic cover.
Features:
Leatherette cover
Ivory Brushed Vellum paper
Elasticated strap
Coloured ribbon
Expanding pocket
Ezra Arthur is a company that believes in heirloom-quality men's goods handcrafted in America and designed for life. In case you find yourself frequently scribbling down notes, ideas, or phone numbers, a pocket notebook is an absolute must. This leather notebook is a premium choice with hand-stitched and bound with Horween high-grain leather that's constructed with Tomoe River paper showcasing elegance and class like no other.
World-renowned Tomoe River paper is known for being the thinnest and highest quality writing paper while having a smooth texture that is excellent for a variety of writing instruments. It is ultra-thin and ideal for reducing bulk yet resistant to bleed through and feather. The notepad comes with a combination bookmark and line guide to hold your place and keep your sentences straight.
That's not all, the best part is the fact that you can refill and rebind your notebook through the brand and continue with your next batch of brilliant ideas. Ezra Arthur creates products worthy of discovery by combining modern engineering with century-old practices.
Features:
Hand-stitched and bound leather construction
Acid-free bleed-resistant paper
Combination bookmark with line/grid guide
Available refill
9. BULL & STASH the Leonard Journal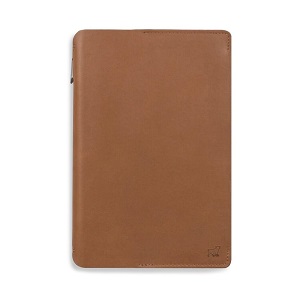 Premium full-Grain Leather Cover
Perforated Pages
Refillable
Magnetic Closure
If you're a fan of minimalism and elegance that needs something as handsome as it is functional, the Bull & Stash Leonard Journal should be a choice to consider. It's small enough to fit in your front or back pocket while looking clean and professional. Made out of premium full-grain leather this notebook contains 50 lined and perforated refillable pages, which can be perfect for notes, ideas and lists.
The Bull & Stash has a simple and reliable magnetic closure that secures your book considering it features a trio of card-sized internal pockets for credit or business cards and miscellaneous papers. You also have a clip-in pen carrier that can hold your marker and still close while the magnet inside will keep it shut. This upscale leather journal can be a great gift for your loved one, a friend or family.
Features:
Premium full-grain leather cover
Perforated pages
Refillable
Magnetic closure
Clip-in pen carrier
3 card-sized internal pockets
FAQs
Why do I need an EDC notebook?
Everyone needs a pen in their everyday carry, and a pen can't go without paper because they are meant to be. A pocket notebook will be easily added considering its thinness, dimensions, flexibility and how useful it might be. Most memo books are made out of 24 sheets which makes them thin enough that you can carry them around without even noticing.
You never have to be without a place to write again, and your notes will be with easy reach. If you have a place to write it all down, your organization will always be on point. It's proven that if you write something down the chances of you forgetting are a lot less than if you don't. It's time for you to add a ton of utility without much bulk.
What uses does a pocket notebook have?
People have been writing stuff down long before phones even existed, and they will continue to do so. Some write poems and songs, other their thoughts and third what they have to buy from the supermarket.
You can write down a lot of things, you can make a to-do list for everything that needs to be done for the day, and since it's going to be in your pocket, you will have on you at all times. Another reason to have a notebook is so you can track your spending's or simply write a thought down. If you are outside and see something you like or want to try like food, drinks etc. you can put in your book and later take a look at it. Everyone can find a purpose that suits their needs, even if it's a simple sketch that will help you relax.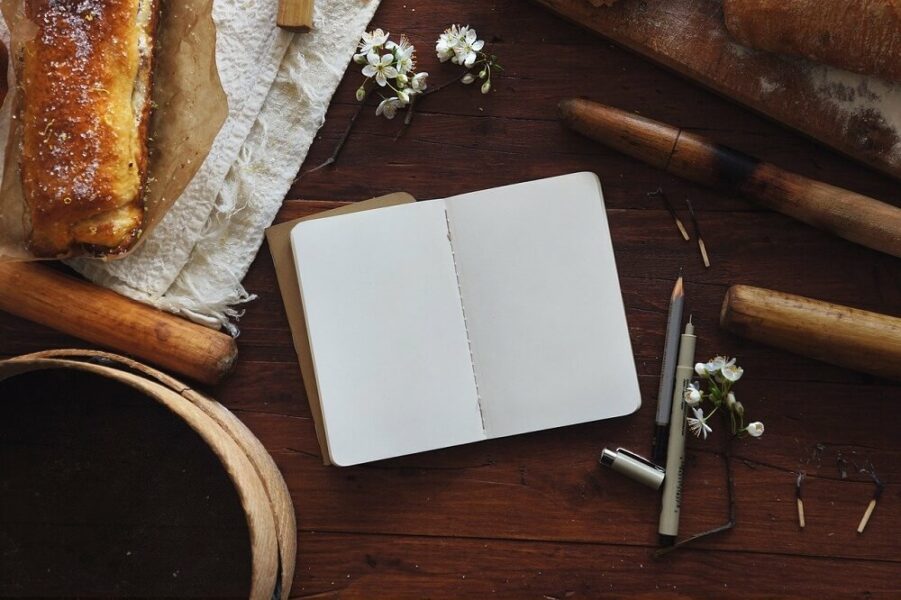 What is the best pocket notebook?
We have a clear winner, and that's the Robrasim Leather Journal Cover Notebook which is 100% handmade with high-quality genuine leather cover and multiple paper options. Sewn by hand with heavy waxed thread this notepad is the best stylish accessory for both men and women. Since it's made of crazy horse leather each and every one is different and unique with an elegant vintage look.
Final words
If you're someone that already carries an EDC pen, the next logical step would be to have a pocket notebook to go with it. Whether you're planning a to-do list for the day, scribbling down some ideas or merely sketching up your next great design, a field notebook is sure to come in handy. Of course, you can always take notes on your phone, but it won't be the same for many reasons, nothing can beat a good old fashioned journal. We would love to hear about your thoughts on the subject and if you have any questions don't hesitate to ask in the comments below.