Safety first! That's what every outdoors lover will say. If you're someone that likes adventures and travels often, you have to be prepared for any situation. Make sure that if an accident happens, you have everything that's necessary to survive. A little preparation goes a long way, and one of the absolute essentials for your supply kit is a reliable emergency blanket. In today's article, we've carefully selected the 10 best survival blankets on the market for 2020 so that you are always warm and safe.
How To Choose Your Emergency Blanket?
When deciding on the right emergency blanket, there are multiple features everyone should consider before purchasing one. The most important one is the material it's made out of since that is what's going to retain your body heat. Mylar is the most used material since it's the cheapest, but keep in mind other materials may provide more comfort. Another essential feature is the length of a blanket. Our advice is always to pick one that's large enough to cover a 6 footer.
Next on our list is durability, since the average blanket isn't very thick, it won't be very tough either, if you want a long-lasting product pick one made out of wool. If you're putting up an emergency kit together, you'll essentially have to carry a lot of items. That's why you should think about weight when purchasing a blanket. Last but not least, always check if the options you've liked are waterproof and windproof to ensure that if you ever need to use it, your chances of survival are as high as they can be!
What Are The Best Emergency Blankets For 2020 And Beyond?
Let's take a look at the best blankets on the market right now to help you stay prepared for emergency and survival situations.
Have you ever thought about what will happen if you ever got stranded when a natural disaster occurs? You don't have to worry about it anymore with the Go Time Gear life Bivy that will keep you prepared for life's unexpected events. This ultra-light emergency bivvy is made of thick, puncture-resistant material that will protect you from the rain, snow, and wind. Equipped with a para-synch technology paracord drawstring and survival whistle, this product has no competition. Life Bivy will protect you from hypothermia and keep you warm by reflecting 90% of your body heat back to you.
Pros
Waterproof and windproof
Lightweight and compact
Withstands all weather conditions
Comes with useful emergency equipment
Doubles up as a bivvy
Cons
On the pricey side
Only one blanket
It's time to evolve to the newest level of protection from all the elements with this premium emergency blanket poncho. During extreme situations, this product will retain 90% of your body heat while the Mylar material will prevent hypothermia. Suitable for every season and every occasion, this survival gear will keep you warm and dry. This poncho is tear-resistant, durable, and reliable, and the best part is that it's reusable so that you can use it season after season.
Pros
Retains 90% of body heat
Tear and puncture-resistant construction
Works for every season
Reusable blanket
Cons
Can't be converted to a shelter
On the pricey side
Don't be the person that gets caught unprepared in an unexpected emergency situation. Grab this affordable emergency sleeping bag that includes a thermal blanket, a whistle, and a survival eBook. This essential survival kit will keep you ready for worst-case scenarios while retaining 90% of your body heat with the Mylar thermal blanket. Made out of lightweight and waterproof materials, this budget-friendly investment won't disappoint. Get yours now and be prepared for all weather conditions during each season!
Pros
Retains 90% of your body heat
Multi-functional
Lightweight and compact
Reusable and waterproof
Very affordable
Cons
Possible tear
Requires careful cleaning
These emergency blankets are the perfect combination of durability and lightweight, making them ideal for hiking, camping, first-aid kits, and many more. Made with the highest quality material for survival situations, these blankets come in groups of four and provide extra space, so that your body is fully protected. The Don't Die blankets are the world's toughest survival product that is a must-have in any first-aid kit or survival kit. Stash these beauties anywhere in your backpack and forget about ever being unprepared.
Pros
Reflects up to 90% of body heat
Waterproof
4 blankets to use
Nylon pouches to carry the blankets
Cons
Hard to fold back up
A little pricey
Bearhard is a company that believes in providing rich experience with durable and reliable outdoor equipment, and this emergency product is no exception. Thicker than most, this bivvy provides excellent all-around protection against leaking and tearing. Smaller than a can of coke and ultra-light, this amazing survival gear is tear-resistant and waterproof so that you and your loved one are always prepared for an emergency situation. The manufacturer uses sophisticated technology so that the color never fades away, and you can reuse it multiple times.
Pros
Emergency whistle and carabineer clips
Durable polyester material
Reinforced aluminum inner layer
Tear resistant and waterproof
Multiple options
Bernhard's emergency blanket Pro+ is one of the most advanced emergency blankets in the market today. This heavy-duty product is ideal for any survival situations or natural disasters with its 5-layer materials. Rain or shine, cold or hot, the Pro blanket will have your back in all weather conditions. You can use this item as a footprint, a backpack cover, a poncho, an emergency shelter, and many more. Tuck it in your backpack and feel safe and secure, walking to the unknown.
Pros
Heavy duty – 5 layer blanket
Waterproof and windproof
94% heat retention
Multifunctional
Reusable
Cons
Thicker and heavier
Only one blanket
Be prepared for your next adventure with this inexpensive emergency blanket that will retain 80% of your body heat, help you prevent shock, stop bleeding, and restore breathing. This affordable survival gear is waterproof, windproof, and moisture resistant while being portable and durable at the same time. Stow it easily in your backpack and provide yourself some peace of mind during your next outdoor adventures. Get this emergency blanket to help prevent trauma in post-disaster situations.
Pros
Lightweight and compact
Windproof and waterproof
Retains 80% of body heat
Easy to clean
Ultra cheap
Cons
Possible tear
Only one blanket
Arcturus is an outdoor company that has developed a high-quality line of survival blankets. The Arcturus Heavy Duty is a must-have for hikers, campers, and boaters because it features a strong nylon outer layer coupled with an aluminum reflective layer on the inside to create a durable and robust product that reflects up to 90% of body heat. This all-weather blanket is lightweight and compact with many uses such as a ground tarp, shelter, tent, and many more. Coming with four reinforced tie-down grommets that creates a waterproof and windproof barrier that will protect you in extreme conditions.
Pros
Thermal design that keeps you warm
Windproof and waterproof
Ultra lightweight
Multi-functional
Cons
On the pricey side of blankets
Possible tearing
Give yourself a fighting chance for survival with this S.O.L. emergency blanket when an adventure in the wilderness takes an unexpected turn. Made from vacuum-metalized polyethylene heat sheets, the blanket reflects 90% of your body heat to help you stay warm and protected. This survival gear is multifunctional and can be used as a ground cloth, gear cover, first aid blanket, and more. More durable than most, this product is tear-resistant and perfect for extreme weather conditions, so don't hesitate and get yours now!
Pros
For extreme weather conditions
Durable and ultra-light
Reflects 90% of body heat
Can be used as shelter
Cons
Doesn't breath
On the thicker side
The Grabber MPI is the perfect companion for your outdoor adventures that will help prevent trauma and shock in post-disaster situations. It utilizes a four-layer construction of super insulating materials that are sturdy and durable, ideal for extreme weather conditions. This multifunctional product can be used as a shelter, a ground cover, a table cover, and more. Prevent hypothermia with this moisture-resistant survival blanket that reflects up to 80% of body heat and keep yourself prepared from all-weather elements.
Pros
Retains up to 80% of body heat
Can be used as ground cover
For weather conditions
Moisture Resistant
Cons
Slightly heavier
Smaller than others
FAQs
How does emergency blanket work?
Known by most as space blankets, emergency thermal blankets should be an essential in everyone's first-aid or survival kit. They are a must-have when you're putting together an emergency kit because of their multipurpose. Their most important feature is that they will keep you warm by trapping your body heat to prevent hypothermia. You are already generating it, and the blanket keeps you from losing it, all you have to do is wrap it around exposed skin and let the heat whisk you away.
What is the best emergency blanket?
The Go Time Gear Life Bivy is what you need always to be prepared in case of an unexpected event. This excellent emergency blanket will keep you warm and alive in extreme conditions while sustaining most of your body heat, to avoid hypothermia. Ultra-light and compact the Life Bivy will protect you from rain, wind, and snow with the extra-thick tear puncture-resistant polyethylene material is made out of. Stop overthinking and grab this impeccable and affordable survival blanket.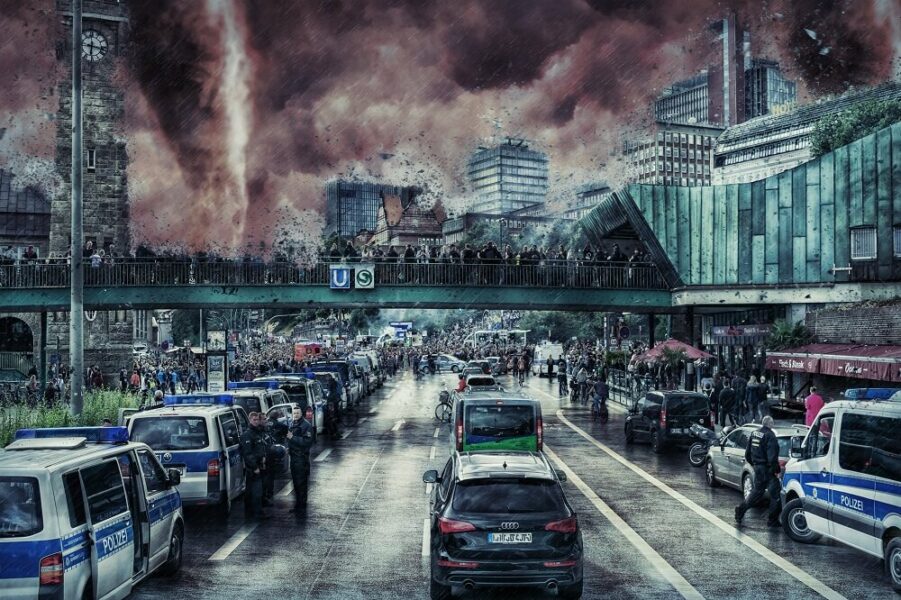 Do emergency blankets expire?
That depends on where the actual blanket is being stored. An unopened emergency blanket should last at least a year. If you continue using your blanket after you might notice it staring to deteriorate and fade as a result of the aluminum delaminating from the sheet. The short shelf life of survival blankets is due to moisture, UV exposure, oxidation, and other factors that can destroy its capabilities. Before going in the outdoors, check if everything is fine with yours because you don't want a destroyed blanket in case of a disaster.
How long do emergency blankets last?
This question is one with multiple answers since everyone uses their blankets differently. The truth is that most emergency blankets can be reused, which means they can last for an extended period of time if you take good care of them. Under normal usage situations, a survival blanket should last for many outings, maybe even a whole season. Just be careful when you're folding them back so that they can last longer and can be reused more.
How warm are emergency blankets?
Emergency blankets are made to retain body heat. Most of the can retain 80 to 95% of it. As long as you use the survival blanket with the shiny side in, you will be nice, warm and you'll never have to worry about hypothermia. Always be prepared for natural disasters and emergency situations by adding a space blanket to your survival kit.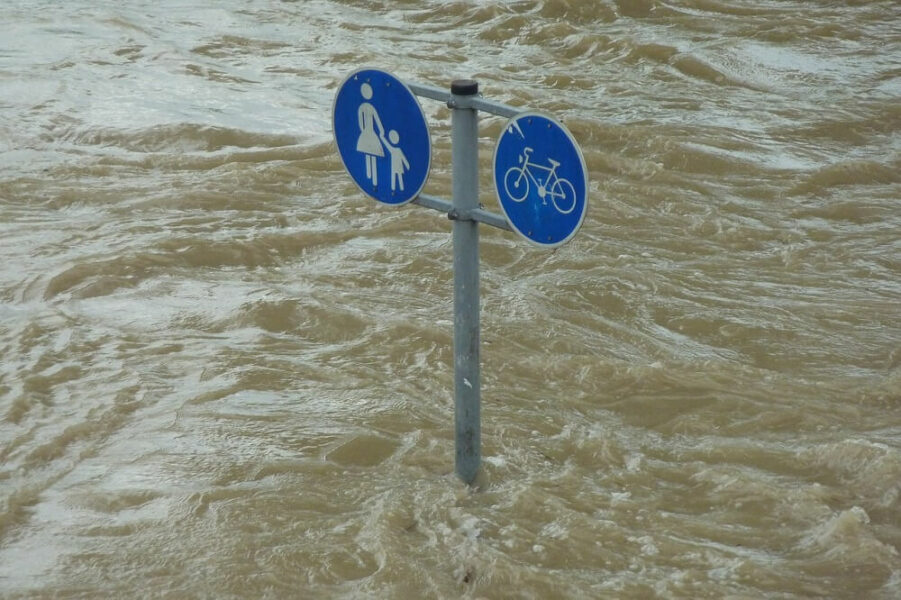 Can blankets keep things cold?
The same way space blankets reflect heat towards us, they can also reflect it away from us. For example, if you're in a tent and the sun is shining through, you can put an emergency blanket on top of it with its shiny side up. This way, the metallic surface will reflect the heat of the sun out.
What are emergency blankets made of?
Usually, an emergency blanket is an especially low-weight, low-bulk blanket made of heat-reflective thin plastic sheeting, which is used for thermal control on the exterior surfaces of spacecraft. What that does is reduce the heat loss in a person's body, which may occur due to thermal radiation, water evaporation, or convection. Mylar is the most popular material to use, but not the only one. Some blankets can be made out of wool, polyester, and many other quality materials.
Can you reuse space blankets?
This is a question that can get different answers, but in all honesty, an emergency blanket can be used more than once. Even though most survival blankets are meant to be disposable, you can still repeatedly use them if you fold them properly and keep moisture out. Outdoor enthusiasts use them for months, and homeless people might use the same one for years. So said simply, every blanket life depends on how you're using them.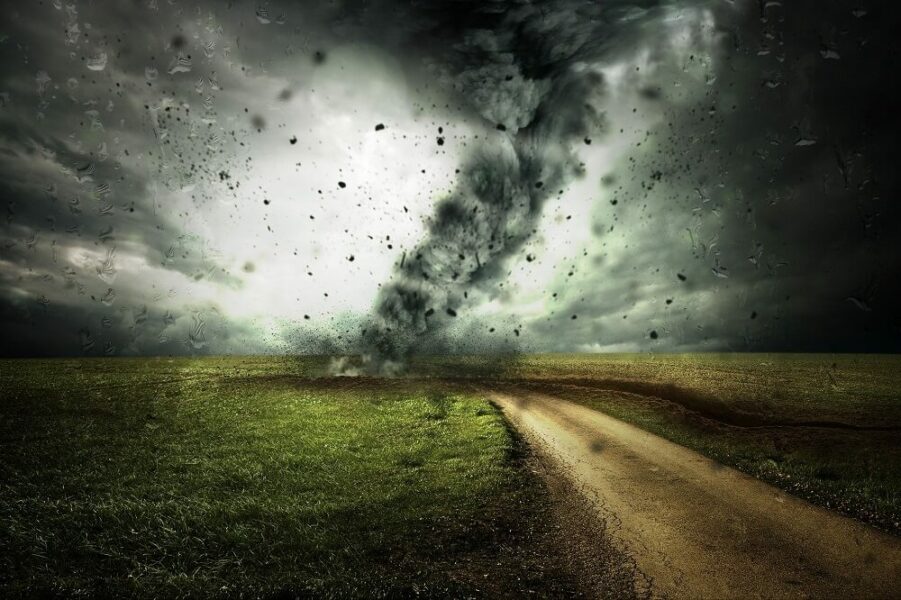 Are emergency blankets waterproof?
Every smart survivalist should have an emergency blanket in their first-aid and survival kits so that they can be prepared for any situation. With that being said, most quality blankets are waterproof and windproof so that they can sustain heat for a more extended period. Being small and compact makes this item a more popular product amongst outdoor enthusiasts and emergency workers.
Final words
When we think about survival, food and water come first, which is natural, but to actually be able to preserve your body heat so that you can survive, is something that you should take into consideration. Exposure can kill you in minutes if you don't have a way to protect yourself. Don't allow yourself and your family to be vulnerable without the proper equipment, especially since emergency blankets are cheap and easy to carry. Make sure that your survival kit is prepared for any emergency situation so you can be as well!
We would like to hear your opinion on the subject, and if there are any questions we haven't answered, feel free to drop them in the comments below.