Your EDC requirements list should be full of gear you can depend on day in and day out, handling everything from the mundane to the unexpected. It is no secret that tactical gear is popular among the EDC crowd, built to meet the military specifications for performance, durability, and reliability. And when it comes to watches, a military one can deliver that reliable accuracy you need whether you are on a critical mission or meeting a deadline.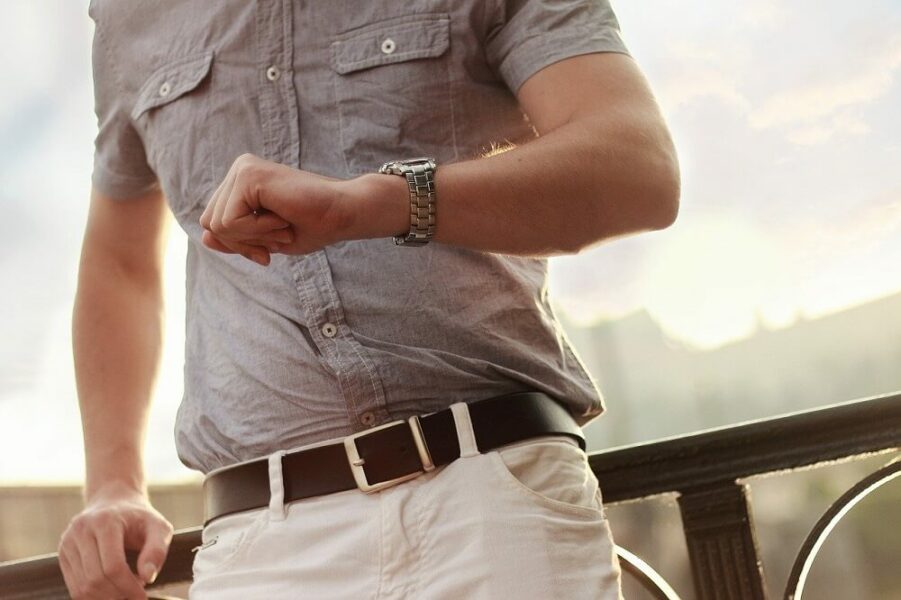 With a tactical timepiece, not only do you get mil-spec performance, but you also get a design aesthetic that matches the rest of your utilitarian essentials. If you are not in the military though live an exciting and adventurous life most likely you are also needing an every day carry one and you did not even know about it!
Firstly, lets start by explaining what a tactical watch is: Simply, the job of the tactical device is to assist you when in danger with its hidden tools.
What To Consider When Buying A Tactical Watch?
Does It Have Supreme Functionality And Resilience ?
No matter where you are going, and what you will be doing this is key requirement to all watches
Does It Come Equipped With Tools (Barometer, Compass, Thermometer, Tachymeter, Slarm) ?
You know best what you will need during the trip
Is It Water Resistant To At Least 100m?
If you dive or go snorkeling this is a must-have feature
Can It Withstand Quick Changes In Atmospheric Pressure ?
If you are forced to survive under these circumstances, your watch also has to be able to do so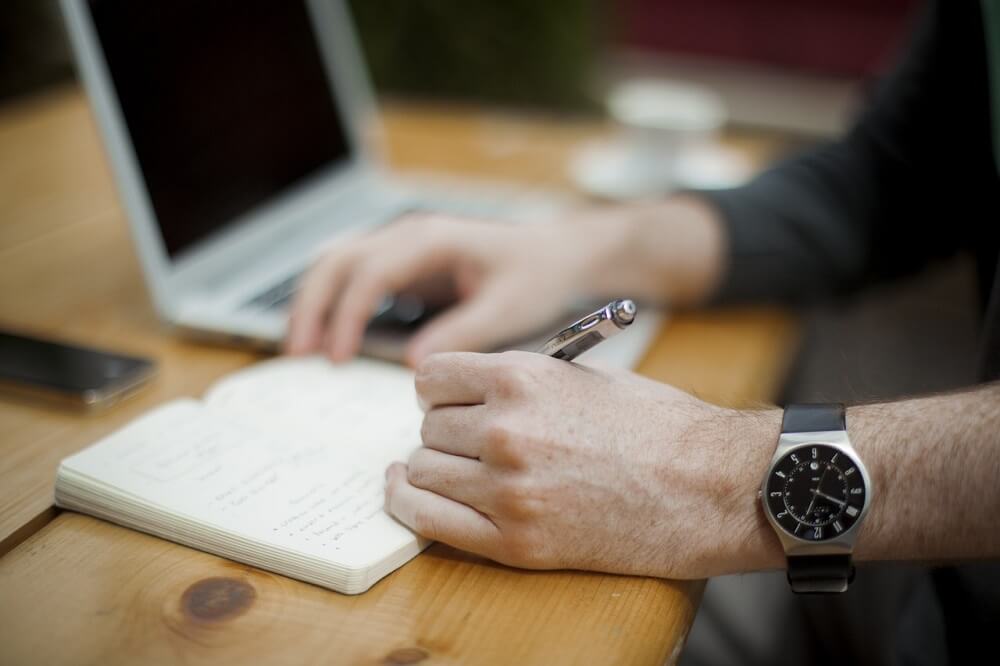 Is It Scratch Proof?
If you are running and hiding in the woods for example
Do You Want Analog Or Digital?
Analog can last longer, while digital can be easier to use and provide more functionality
What Structural Specifications To Have In Mind When Choosing The Best EDC Watch ?
What Is Crystal?
Typically made from either mineral glass or sapphire, these clear and hard protective layers make it easier to read and significantly more durable. A watch with sapphire crystal is expected to have a higher price tag, due to its scratch resistance and supreme clarity qualities. Mineral glass is also a great option, as it has better impact resistance than sapphire. Acrylic is not out of the question either, as it adds a unique vintage look though it is much more prone to scratching.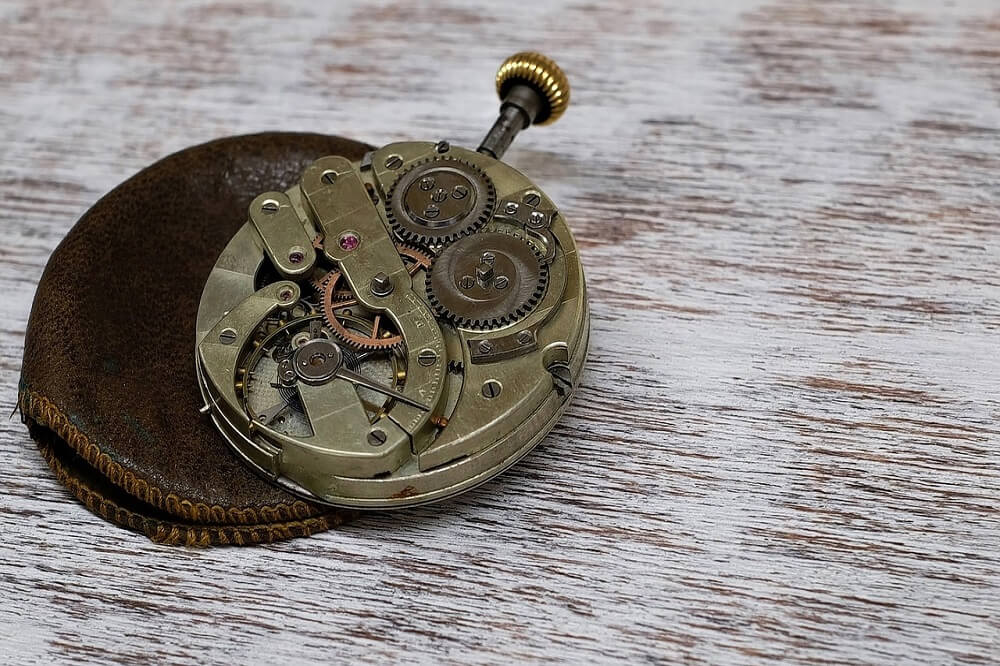 What Is Bezel?
All watches have bezels- the top ring surrounding the crystal. Some snap on, some screw on, and some can be turned by hand. In the 1950s,  the production companies found out the bezel was the perfect place to add functions without adding complications to the movement.
There are many different types of bezels. Some with a chronograph, some with a compass or with a countdown timer. There even are GMT bezels, which allow you to keep track of two time zones.
What Kind Of Bands Are There?
The strap that holds the watch to your wrist. It can be a traditional leather two-piece strap, bracelet (metal linked band with a clasp), or a single piece NATO-style strap. They're made from a large range of pliable materials like leather, nylon, rubber, canvas, metal, and more.
Make sure that you pick a strap that suits your level of activity. Intend to wear it indoors with business attire? Consider a leather strap or a steel bracelet. Plan on swimming, hiking, and spending time outdoors? A nylon NATO strap offers redundant security: if one spring bar breaks, your machine won't completely fall off. They're comfortable, customizable and won't get ruined by exposure to water or sweat.
Best EDC Watch – Reviews And Comparison
Rangeman is the latest edition of the well known G- shock series, engineered of tough and rugged timepieces that would withstand any grueling conditions. The watch is designed with a shock-resistant triple sensor, which means that altitude, barometric pressure, and temperatures are no obstacle. The cylindrical buttons are sealed to prevent mud, dirt and dust from getting into the machine.
The main button is protected against lateral impact and keeps foreign matter out by a metal cover. Many people call this a masterpiece because of its many incredible features. For instance, pressing the sensor button in any mode takes you directly to a sensor screen. Which sensor mode has its own audible tone, meaning you can determine which mode you are opening without even glancing at it.
Shinola Lake Superior Automatic would be the absolute dream for all swimming divers. With permanent, anti-reflective sapphire crystal and an anti-magnetic protection, the Shinola Monster is designed particularly with divers in mind. Powered by the SW200-1 automatic movement, which features 26 jewels and a 38-hour power reserve, this high quality 316L stainless steel watch is thoroughly invented to face extreme pressure and has a depth intensity rating of 1000 feet.
A one-way panel keeps track of valuable time under the water, and a stainless steel three-connection bracelet with a micro-adjustable pin provides a protected fit during diving. While reminding us of the Northern Lights dancing across the sky over Lake Superior when the indices give off a green glow against the dark enamel dial, the star quality of this timepiece is its performance.
3. Citizen AT0200-05E Eco-Drive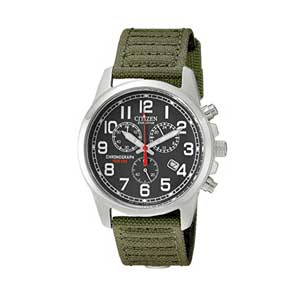 1. Stainless Steel Case
2. Three Sub-Dials
3. Hour Markers And Minute Track
4. Swimming And Snorkeling
The Citizen Eco-Drive Chronograph canvas watch is the perfect match if you are maintaining an active and maybe even a bit of a careless lifestyle. With its stainless steel case, water resistant reaches up to 10 ATM/100 meters. Eco-Drive Corso never needs a battery. This stylish timepiece offers a three-hand analog display with quartz movement, three sub-dials, date display window green and cover straps with stretchable buckle end.
The dial features hour markers and minute track. Its operating temperature range is -10°C to +60°C/14°F to 140°F. You can charge it in natural sunlight or indoor light. Eco-Dive chronograph canvas is appropriate for swimming and snorkeling.
Suunto is a leading designer and manufacturer of sports instruments for diving, mountaineering, hiking, skiing, sailing, and golfing. True to its roots, Suunto is the world's biggest compass manufacturer, prized for its design, accuracy, and dependability.
Suunto's sports instruments combine the aesthetics and functionality of watches. They do so by sport-specific computers that help athletes at all levels analyze and improve performance. It is thoughtfully designed with an altimeter tracking your vertical movement, a barometer telling the trend in air pressure, and a compass pointing the direction. The altimeter displays current elevation, shows ascent or descent, and records the session.
5. SEIKO 5 Automatic SNZG09J1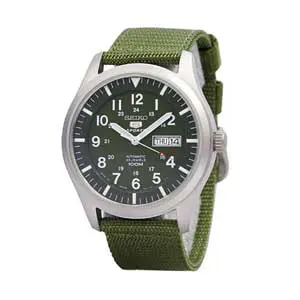 Made In Japan
Stainless Steel Case
23 Jewels
Automatic Movement
SEIKO 5 is a legend in the affordable watch community. This particular model features an automatic Seiko day and date movement, 100m of water resistance, a two-piece fabric strap, stainless steel, and a green dial with luminous hands and indices. SEIKO 5 is with a 40mm diameter and a Seiko 7S36 automatic movement. It would be suitable for hiking, climbing or exploring the wild with its scratch resistant Hardex, and glow in the dark arrows. The convenient Seiko 5 is a worthy watch, perfect as a field watch or a watch to take with you while traveling.
The Victorinox Automatic watch is created with reliability and precision. Тhe multi-functional timepiece is inspired by the actual Air Boss, the countdown commander of an aircraft carrier. He makes the decisions about every take-off and landing time, a task requiring pinpoint accuracy. And that is exactly what you can expect from your Victorinox timepiece.
The Swiss-Made 42MM stainless steel features blue dial and blue nylon strap with buckle closure. With the sharp, clean lines, and a look emphasizing readability and functionality, the AirBoss timepiece marks a return to fundamental values. The timepiece is resistant to 330ft. In general, it is suitable for swimming and snorkeling, though not for diving.
Omega is one of the finest manufacturers of high-end watches praised for its quality and durability. For more than 170 years they have served with distinction in space, in the oceans' depths and on the wrists of world leaders, explorers and men and women who appreciate Omega's blend of performance and design. Omega caliber 8806, beats at 25,200 vph, contains 35 Jewels, and has an approximate power reserve of 55 hours!
The outstanding model is one of the most significant items in our ranking. The round 40mm case is made from stainless steel and beautifully covered with scratch-resistant Sapphire. The brushed bezel ring is fixed with a screw-in crown, which protects it from dust and water. One of its finest features is the screwed-in solid case back with the Seamaster Seahorse logo oriented and aligned with the watch, thanks to Omega's patented Naiad Lock system.
The masterwork is resistant to magnetic fields greater than 15'000 gauss. The movement features Omegas Co-Axial Escapement which contributes to impeccable precision, stability and endurance. The luxury Omega Railmaster is assured to be one of the most carefully designed timepieces.
8. Avenger Night Mission 45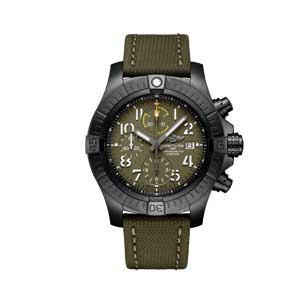 1. DLC-Coated 45mm Titanium Case
2. Airborne Design
3. Choice Of Dial & Strap
4. Super-LumiNova Numbers
Breitling watches are valued worldwide for their quality, performance, and design. Every Breitling item makes a bold design statement, highlighting their innovative spirit. The Average Chronograph combines precision with a strong design in a lightweight case. Bold, remarkably robust, and shock-resistant it offers unique security and reliability to any airborne explorer.
The Night Mission Chronograph features a resolute 44mm DLC-Coates titanium case, either a black or khaki dial, and a matching leather band which fits a DLC-coated stainless steel pin buckle or a folding pin. The precise Arabic numbers (coated with Super-LumiNova) recall the stenciled numbers used on the decks of aircraft carriers.
Thanks to it's rugged bezel, the special grip-pattern in the crown and chronograph pusher, the Avenger Chronograph can be easily used while wearing gloves. If you are lucky enough to be able to afford such a deluxe jewel, Breiling Avenger Chronograph will not let you down!
This clean, simple, military-inspired Timex Expedition Camper watch has not changed much since 1918. It is a little lighter, it is been added a nylon Fast Wrap strap with Velcro fastener, and an Indiglo night-light.
It is designed with an adjustable gray-green 20mm nylon strap which fits up to 8-inch wrist circumference. It has the full Arabic numerals and a black dial with the date window at 3 o'clock. It possesses a gray 39mm resin case with acrylic lens.
The timepiece is proven to be water resistant to 50m (165 ft), meaning it is suitable for short periods of recreational swimming, but not for diving and snorkeling.
The black PVD and khaki PVD stainless steel case has a black rubber strap with a khaki fabric inlay. This watch has clearly marked minute markers and tachymeter markings around the outer rim. The dial type is analog. The hands and markers are luminescent. The date display takes place at the 3 o'clock position.
The chronograph can be set on 60 seconds, 30 minutes, and 6 hours. The ETA caliber C01.211 has an automatic movement, based upon lemania 5100, containing 15 jewels, and has a power supply of approximately 45 hours. Sturdy scratch-resistant sapphire crystal is covering the round 48.8 mm case. T-Race MotoGP isWater-resistant at 330 feet.
Frequently Asked Questions
What Is An EDC Watch?
An EDC (Every day Carry) watch is great for those who want a simple yet reliable item for everyday activities. There are a lot of brands which manufacture all sorts of EDC items from extremely tough (G-Shock and ProTrek) to simply resistant and sleek like the Seiko 5 or the Timex Explorer series.
Can A Watch Last Forever?
Mechanical watches are designed to last a lifetime, and if taken care of they can last multiple lifetimes. Normal wear and tear from everyday wear is expected with timepieces, which is why it is recommended to service them every 3-5 years.
Is It Bad To Wind A Watch Backwards?
The gears and mechanism of the watch are not designed to be wound the other way, so doing so will not do immediate damage, yet puts unnecessary stress and wear on the gears that could accumulate over time.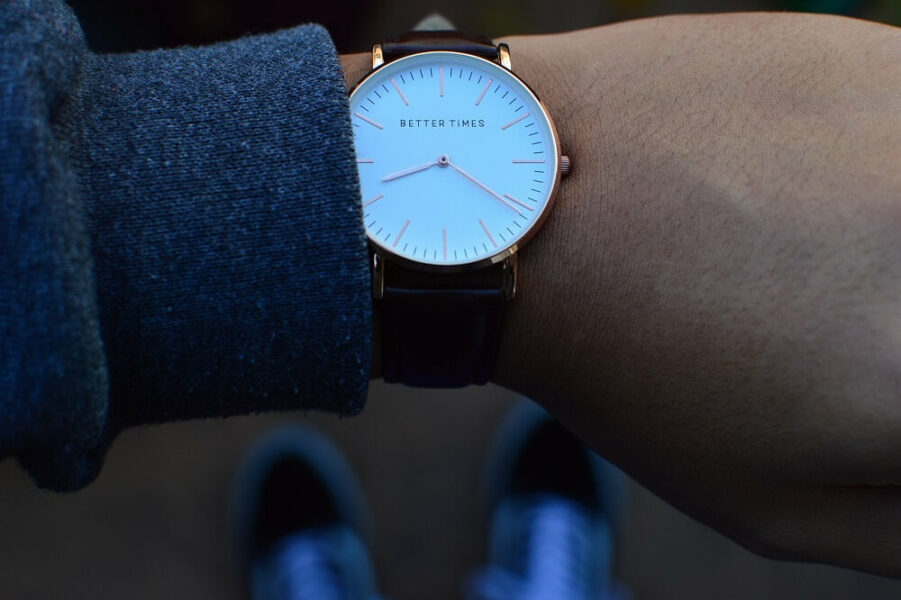 Vedict
Without any doubt "Casio Men's GW9400 Rangeman G-Shock" is the ultimate winner out of all reviews. This legendary sunrise/sunset data, one-touch time recording, one-touch elapsed time measurement, G-Shock toughness and durability, and much more would be the best choice for most people. The other dream would be "Omega Railmaster Co-Axial Master Chronometer ".
This luxury masterpiece is a gift only for the wealthy. Though do not think you have to be extremely prosperous to own a watch, we are letting you know that buying on a budget is also possible with the astonishing "Timex Men's Expedition Acadia".
Voila, you are now educated in watches! Make sure you check off all the necessary features you are looking for and do not settle for less because there are so many types of timepieces, enough to cover each person's desired model. So, keep looking and then enjoy drawing everyone's attention with your new timepiece.