When you're looking for a new everyday carry watch, it can be hard to find the right one for you. You want something that is lightweight and comfortable, with features that are simple without being too basic. If you're having a hard time finding the right timepiece, read this article on how to choose your ideal EDC watch!
So without further ado, let's see what we think are the best EDC watches on the market today:
1. Casio G-Shock GW9400 Master of G – Our Pick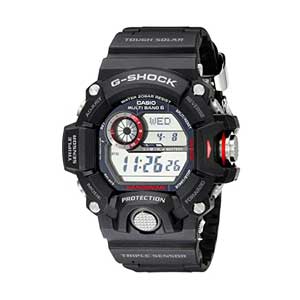 Rangeman is the latest edition of the well-known G-shock series, engineered of tough and rugged timepieces that would withstand any grueling conditions. The watch is designed with a shock-resistant triple sensor, which means that altitude, barometric pressure, and temperatures are no obstacle. The cylindrical buttons are sealed to prevent mud, dirt, and dust from getting into the machine.
The main button is protected against lateral impact and keeps foreign matter out by a metal cover. Many people call this a masterpiece because of its many incredible features. For instance, pressing the sensor button in any mode takes you directly to a sensor screen. Which sensor mode has its own audible tone, meaning you can determine which mode you are opening without even glancing at it.
2. Suunto Core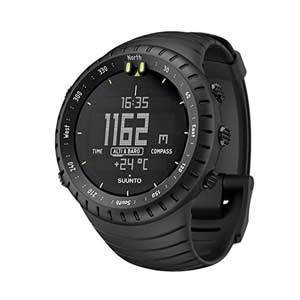 Suunto is a leading designer and manufacturer of sports instruments for diving, mountaineering, hiking, skiing, sailing, and golfing. True to its roots, Suunto is the world's biggest compass manufacturer, prized for its design, accuracy, and dependability.
Suunto's sports instruments combine the aesthetics and functionality of watches. They do so by sport-specific computers that help athletes at all levels analyze and improve performance. It is thoughtfully designed with an altimeter tracking your vertical movement, a barometer telling the trend in air pressure, and a compass pointing the direction. The altimeter displays current elevation, shows ascent or descent, and records the session.
3. Victorinox Airboss Mechanical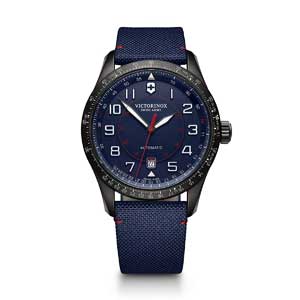 The Victorinox Airboss automatic watch is created with reliability and precision. The multi-functional timepiece is inspired by the actual Air Boss, the countdown commander of an aircraft carrier. He makes the decisions about every take-off and landing time, a task requiring pinpoint accuracy. And that is exactly what you can expect from your Victorinox timepiece.
The Swiss-Made 42MM stainless steel features a blue dial and blue nylon strap with buckle closure. With the sharp, clean lines, and a look emphasizing readability and functionality, the AirBoss timepiece marks a return to fundamental values. The timepiece is resistant to 330ft. In general, it is suitable for swimming and snorkeling, though not for diving.
4. Omega Railmaster Chronometer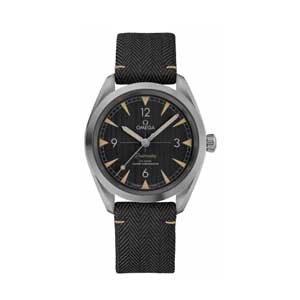 Omega is one of the finest manufacturers of high-end watches praised for its quality and durability. For more than 170 years they have served with distinction in space, in the oceans' depths, and on the wrists of world leaders, explorers, and men and women who appreciate Omega's blend of performance and design. Omega caliber 8806, beats at 25,200 vph, contains 35 Jewels, and has an approximate power reserve of 55 hours!
The outstanding model is one of the most significant items in our ranking. The round 40mm case is made from stainless steel and beautifully covered with scratch-resistant Sapphire. The brushed bezel ring is fixed with a screw-in crown, which protects it from dust and water. One of its finest features is the screwed-in solid case back with the Seamaster Seahorse logo oriented and aligned with the watch, thanks to Omega's patented Naiad Lock system.
The masterwork is resistant to magnetic fields greater than 15'000 gauss. The movement features Omegas Co-Axial Escapement which contributes to impeccable precision, stability, and endurance. The luxury Omega Railmaster is assured to be one of the most carefully designed timepieces.
5. Seiko 5 Automatic (SNZG09J1)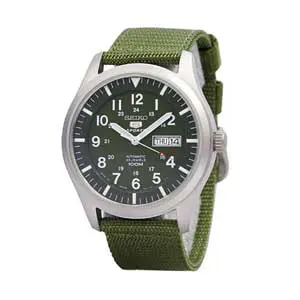 SEIKO 5 is a legend in the affordable watch community. This particular model features an automatic Seiko day and date movement, 100m of water resistance, a two-piece fabric strap, stainless steel, and a green dial with luminous hands and indices.
The SEIKO 5 comes with a 40mm diameter and a Seiko 7S36 automatic movement. It would be suitable for hiking, climbing, or exploring the wild with its scratch-resistant Hardex, and glow-in-the-dark arrows. The convenient Seiko 5 is a worthy watch, perfect as a field watch or a watch to take with you while traveling.
Frequently Asked Questions
What Is An EDC Watch?
An EDC (Everyday Carry) watch is great for those who want a simple yet reliable item for everyday activities. There are a lot of brands that manufacture all sorts of EDC items from extremely tough (G-Shock and ProTrek) to simply resistant and sleek like the Seiko 5 or the Timex Explorer series.
Can A Watch Last Forever?
Mechanical watches are designed to last a lifetime, and if taken care of they can last multiple lifetimes. Normal wear and tear from everyday wear are expected with timepieces, which is why it is recommended to service them every 3-5 years.
Is It Bad To Wind A Watch Backwards?
The gears and mechanism of the watch are not designed to be wound the other way, so doing so will not do immediate damage, yet puts unnecessary stress and wear on the gears that could accumulate over time.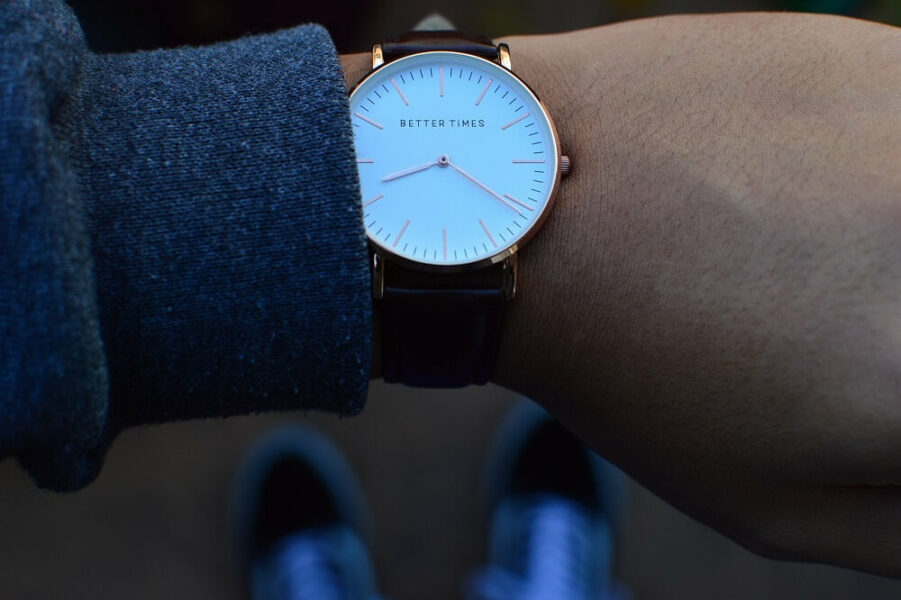 Final Words
Without any doubt "Casio Men's GW9400 Rangeman G-Shock" is the ultimate winner out of all reviews. This legendary sunrise/sunset data, one-touch time recording, one-touch elapsed time measurement, G-Shock toughness and durability, and much more would be the best choice for most people. The other dream would be "Omega Railmaster Co-Axial Master Chronometer ".
This luxury masterpiece is a gift only for the wealthy. Though do not think you have to be extremely prosperous to own a watch, we are letting you know that buying on a budget is also possible with the awesome and classic "Seiko 5".
Voila, you are now educated in watches! Make sure you check off all the necessary features you are looking for and do not settle for less because there are so many types of timepieces, enough to cover each person's desired model. So, keep looking and then enjoy drawing everyone's attention with your new timepiece.