If you stay ready, you won't have to get ready! Survival kit's one major purpose is to help in the event of a natural disaster, financial crisis, or war. Even though we don't really buy one with the means to use it, it's always better to be prepared than not to have it at all. A good set is going to be crucial in extreme situations which means finding a good product one day save your life and the life of your loved ones.
How To Choose An Emergency Kit?
Picking the right emergency kit can depend on several factors, but the most significant ones will be size, use and price. Since survival gear come in a wide range of sizes, you'll have to think about the number of people who plan to use it in case of an emergency, so that you can pick the one that will work for you. Keep in mind that choosing a large package will need more space, so you have to figure out where you're going to store it.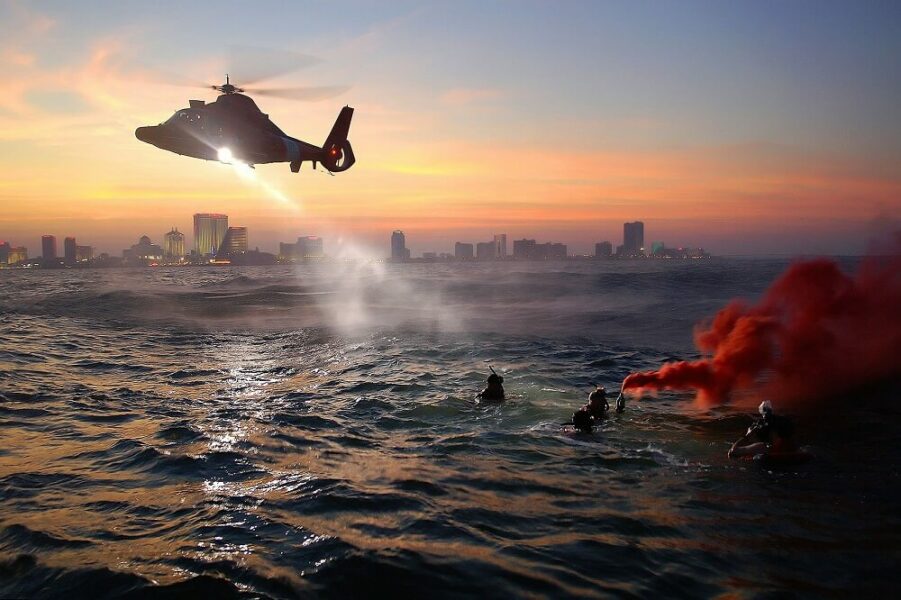 The most important characteristic you have to consider is the fundamental use of it. Make sure that in the event of a natural disaster, you've checked the primary threats in the area you live in so that you are prepared accurately. Something to always think about is the supplies the kit offers because you have to pick one that contains at least 72 hours provisions for every family member, including yourself.
Cost is an essential aspect of your choice as well because it's going to be the deciding factor for most. When talking about emergencies and disasters, you don't want to cut corners, since there are a number of risks you'll be exposed to through a lack of emergency preparedness. Saving a few bucks might put your well-being in danger in a challenging situation, so don't slack on your emergency kit and check out the 10 best ones we've handpicked for you!
What Is The Best Emergency Kit?
The Judy Mover Max is an at-home ready-pack filled with multifunctional essentials crucial to your family's survival in case of an emergency. Judy brings of new products that are ready for any situation and come in different sizes from a one-person package to a bag for four. The Mover Max is made out of waterproof material with great closure and multiple handles for easy carry. This bag's contents are separated into three boxes which are organized by category.
Those groups are tools and first-aid, safety and warmth, food and water. Each box has the essential gear for a 72-hour survival, including a first-aid kit, a flashlight, a pre-charged phone charger, an emergency blanket, a meal with water and many other crucial items. The Judy Mover Max bag offers extra space if you want to personalize your bag and fit it to your needs.
Pros
Different sizes
Made from waterproof material
Handles for easy carry
Three packs with organized gear
Cons
No elastic bandage
No water filtration system
No water bottle
Protect yourself and your family with the Zone multi-purpose 72 hour's survival bag, designed to prepare you for any emergencies. Created to be useful in hurricanes, earthquakes, floods, pandemics, storms, evacuation and many more, this setup is conveniently stored in a discreet survival backpack that won't draw any unwanted attention.
This premium emergency tool was put together in seven groups' tools and gadgets, first-aid, shelter items, food and water, hygiene, light and communication, and water purification.
Packed to be compact and lightweight, these bags won't weigh you down, and if you want to personalize your kit to make it suit your every need, there is some space left for medication, clothes etc. When we get to provisions, Zone has chosen food ration bars that have a shelf life of five years and don't need and water that will waste precious supplies.
The manufacturer has thought of everything including an emergency guidebook that will give you the knowledge and confidence you need to survive the most extreme of conditions.
Pros
Lightweight & compact
Extra space
5 year shelf life for provisions
Emergency Guidebook
Cons
One available size
Food ration bars only
Emergencies strike when you least expect them. The GetREadyNow 72-hours survival bag was created to best supply for worst-case scenarios such as hurricane, earthquake, wildfires, flood, tornado and evacuations while containing everything you need to survive for 72 hours. Always be prepared with this waterproof bag which will allow you to quickly identify gear without opening it so that you can access items rapidly at any given moment or situation.
The Getreadynow is separated into four groups of gear, which are light, first-aid and utility, food and water, and warmth and cooling. Super convenient and very compact this emergency product can fit almost everywhere so that it can be within reach you need it and out of the way when you don't
Pros
Lightweight & compact
Waterproof bag
Suitable for different disasters
Budget friendly
Cons
One available size
No water filter
No radio & communication
Everlit has designed an exclusive 2 people emergency bag that was customized by US military veterans to get you prepared for any emergency or disaster situation for 72 hours. The backpack contains first-aid supplies, water and food provisions, essential survival gear, and safety and protection equipment. This incredible option provides you with a 200 pieces first-aid set and premium survival gear that will keep you safe and prepared during the first critical 3 days of any unpredictable emergency event.
You get 24 packs of emergency drinking water and a bunch of high-calorie food bars, but that's not all, you also get water purification tablets that can treat up to 25 quarts of water so that you and your family can survive for a longer period. The bag itself is water-resistant, easy to organize with lots of compartments, comfortable straps, and great zippers that can withstand heavy-duty use and protect you and your loved ones.
Pros
Lightweight & compact
MOLLE tactical backpack
Multifunctional
5 years shelf life for provisions
Cons
One available size
No hand warmers
Are you looking for an emergency kit for an office, an educational institution, a hospital or for a big family? The Ready America 70551 is great for groups of people, more specifically up to 10. This awesome setup comes in a plastic container that provides food, water, sanitation items, emergency lighting and first-aid supplies that will be very useful in a lot of extreme situations and conditions.
You get a full first-aid bag and ten of every other item inside so that no one is left out. Everything is packed in the tote, but you still have some space to add additional provisions, clothes and communication devices. If you want to make sure that you and your family will have clean water, adding a water filter might be a great idea as well.
Pros
Suitable for big groups
Multifunctional
5 years shelf life for provisions
Cons
Not easy to carry – in a container
Won't last for 72 hours
No radio & communication
If you're someone that always wants to be prepared, but you're on a tight budget, this economical Blue Seventy-Two emergency kit is what you need. This backpack is perfect for helping you stay prepared in the case of the most emergencies or natural disasters such as tornadoes, hurricanes, floods, wildfires, earthquakes or power outages.
The manufacturer offers different options from a one-person backpack to a set for a group of four. No matter which one you choose, each bag contains enough emergency supplies to sustain you for three days. Each option provides you with the essentials to survive, which are a first-aid, water and food provisions, and safety and warmth. The Blue Seventy-Two is simple yet versatile, while it can be crucial to your survival.
Pros
Different options available
Budget-friendly
Includes the essentials
Compact & lightweight
Cons
Bag isn't waterproof
Small first-aid kit
Every emergency kit has a specific purpose, and the Ozark Outdoors24 XMREs was created for extreme situations and especially providing food provisions in the military. You get two cases of 12 XMREs meals that have 5 years shelf life. All 24 meals consist of a main entree, various snacks and or sides, Flameless Ration Heater and an accessory packet. Made to last for a longer period of time it offers a variety of different meals, snacks and desserts.
All food rations are fitted in the main compartment of this MOLLE ruck, leaving you space to personalize the bag to meet your needs. The bag itself is made of 1000D nylon with durable polymer, so that's it's reliable and tough. Add this bag to your emergency supply, and you will be set for days!
Pros
MOLLE backpack
12 menu varieties
Military based
Cons
Provides only meals
Missing first-aid and essentials
Large bag
The Lighting X Premium LXPB50 is designed to attach to any vehicle headrest universally, or alternately any MOLLE compatible gear or bag to provide the best first-aid and emergency supplies on the market today. This is an excellent add on to your preparedness setup which offers dozens of useful provisions that you'll actually need in the event of an emergency or a natural disaster.
Most other products claim that they have 200+ pieces in a set, but when it's mainly adhesive bandages and gauze, it doesn't really count. With the LXPB50 you receive 85 useful supplies that will be helpful in any situation. Try the Lighting X Premium right away and forget about purchasing another one ever again since this one comes with a lifetime warranty!
Pros
Small & compact
85 different first-aid supplies
Works in any vehicle
Lifetime warranty
Cons
Provides only first-aid supplies
One available option
The MB35 will hold virtually all of the medical supplies you need for a trauma call, except an oxygen bottle. This medical bag features multiple pockets, pouches, loops and compartments, including four removable colour-coded zippered pouches for quick access to high priority items. The main hold also includes six removable foam dividers that can be customized depending on you want you need. Each coloured pouch includes clear vinyl windows and an interior pocket for easy accessibility.
You get a large variety of first-aid supplies of the highest quality to help everyone in need of medical care. With this emergency kit, you don't get only bandages and tape, but items that will be incredibly helpful in critical situations. Always be prepared with the Lightning EMS/EMT Trauma Bag!
Pros
Fully equipped medical bag
Quick access pouches
Water and abrasion resistant bag
Cons
Provides only first-aid supplies
Large size
The Seventy2 Pro was designed to support two people for at least 72 hours with all professional-grade tools created for repeated use in harsh environments. Made out of 600D welded tarpaulin and roll-top waterproof construction this emergency bag is virtually impeccable. Built with a new soft frame and shoulder and hip straps for all-day comfort, durability and usability.
The Seventy2 Pro is like no other because of its contents. Some of those different items are a survival tent, beanies, a shovel, sunscreen and many more. It also provides the essentials such as a first-aid kit, survival blankets, multi-tool, food and water, plus a water bottle for it. This high-quality gear will keep you prepared for any possible situation.
Pros
Top of the line items
Water resistant bag
External strap system
Multiple colours
Cons
High price
On the heavier side
Frequently Asked Questions
What Should Go In An Emergency Kit?
It's always better to have an emergency kit and not use it than to need one that you don't have. A basic emergency supply should include the needs essentials in case hurricanes, earthquakes, floods, pandemics or storms occur. After long research, we've decided that your survival bag should mainly consist of a first-aid set, food and water provisions, tools and gadgets, hygiene products, light and communication items and preferably some sort of water purification.
If you've picked a kit that provides most of these groups of products you can make sure that you and your family are safe and ready for any situation.
What Are The Top 10 Survival Items?
The right gear in your backpack can literally save your life, but what survival gear should you bring? That's the ultimate question. After careful consideration we've decided that the 10 most critical items in an emergency kit are:
A first-aid kit
Food provisions
Emergency drinking water or a water filter (purifying tablets work as well)
Flashlight or glow sticks
Power bank (pre-charged)
Radio (preferably a hand-crank one)
Emergency blanket
Multi-tool
Mask
Whistle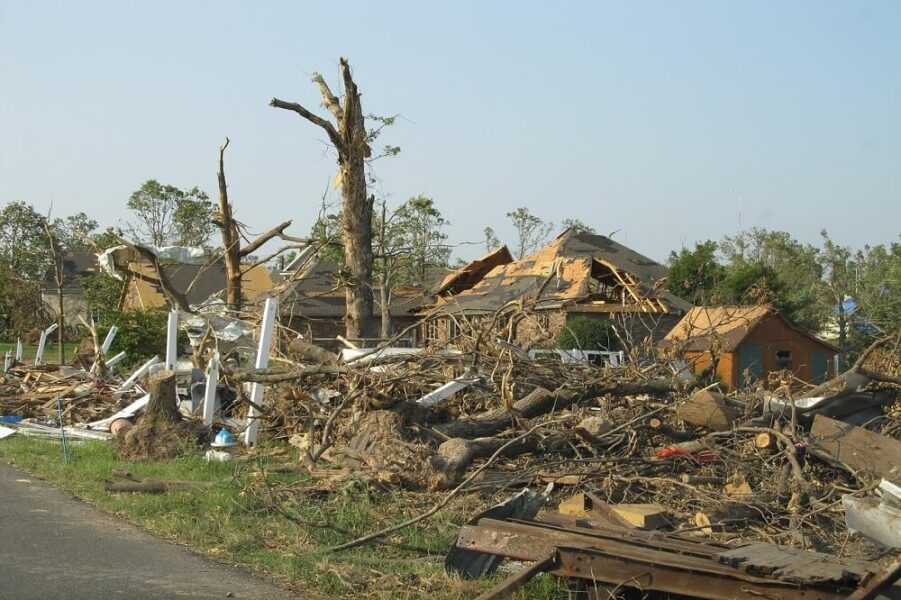 What Is The Best Emergency Food?
The most important thing when we're talking about emergency food is their expiration date. Most companies offer provisions that won't expire for one to two years, but our goal is to always look for the five-year shelf life options. Considering the food is going to be used only in case of an emergency, you might as well pick the ones that will last the longest.
Our choice of the best emergency provision will be the food ration bars because they are very high on calories and will keep you full for longer. Also, they don't need to be pre-heated, they aren't frozen, and they don't need and water.
What To Put In An Earthquake Kit?
When you're deciding on a survival kit, you should pick one that will help you in different circumstances such as hurricanes, earthquakes, floods, pandemics or storms. But at the end of the day, the most important thing is to pick one depending on the primary use and where do you live. If you're living in an area with often occurring earthquakes, we would advise you to have the essentials in case of an emergency.
What do we mean by that? Your earthquake kit should have a first-aid kit, food and water for at least three days, a flashlight, an emergency blanket, a whistle, hand warmers, a mask, plastic goggles and a radio that can be hand-cranked. With all these items, your chances of survival increase immensely.
Final words
If you have any suggestions or questions, write them in the comments below.